Average Ratings
---
43 out of 46 people recommended this car.
---
Wow what a treat over many cars I have owned
by Car Enthusiast from Cannon Falls,Mn. | February 4, 2016
This car is a V6 AWD with all the options including autostart & trailer hitch.This is Toyotas best kept secret as it does everything well to the point that I make excuses to drive it somewhere. I live in the northern frozen tundra and the Venza AWD is the best I have driven and only the depth of the snow could stop.The V6 is a technological masterpiece and runs as smooth as silk.The driving position is very comfortable and easily adjusted for the driver with long trips a joy.
Purchased a new car
Uses car for Just getting around
Does recommend this car
---
2012 Toyota Venza Don't buy this car...
by Bert from Denver, CO | December 16, 2015
My wife bought this car. She is 5'5" tall I'm 6'2". Not enough head-room for me. I've never driven a car that has worse blind spots. This car needs the blind spot alert system on the mirrors. I feel unsafe driving this car because of the blind spots. I hate the keyless ignition starter. My wife keeps the key fob in her purse because she drives the car 95% of the time. I start the car, drive off, realize the key fob is in her purse, in the house, and have to go back and get the key fob.. Over-engineering at it's finest...Trust me... go with the Highlander, you'll thank me...
Purchased a new car
Uses car for Commuting
Does not recommend this car
---
Questionable Car
by I drive too many cars from Seattle, WA | August 19, 2015
I've driven my fair share of Toyota's and I see Toyota is trying to push a younger image to it's buyers but this car falls flat on it's face a lot. Whatever you do, don't buy the 4 cylinder version. This engine belongs in the dump. It's noisy, sounds like those old American engines from the 2000's and lacks performance. Stick with the old but trusty V6. The car has AWD although it's no Hummer it does help on the rain and can climb my "ice hill" so I give it kudos for that. Exterior design is good and have nothing to complain about it. Interior design is also nice but quality suffers. There's panels bulging, and creaking everywhere. In fact my rear bumper is starting to fall off for whatever reason. My biggest complaint about it is the ride. It rides like a kid who just drank cans of Redbull. It's unacceptable and the road noise from it makes some planes I've road sound quieter. So to review. Good parts about this car is the optional sunroof, exterior and interior design, V6, AWD and interior room. Bad parts are interior and exterior quality, ride and noise, 4 cyl engine and rather sad crash test ratings. If you really like this car or can get it at a good price. Go for it. But if your buying new, there's better choices out there.
Purchased a new car
Uses car for Just getting around
Does not recommend this car
---
I love this car!
by Non-frequent car buyer from Paducah, Ky | November 1, 2014
I am delighted with my "new to me" 2010 Venza. For one thing, there is little difference between it and the newer models, including the 2015 so no one knows I am not driving the latest model. I got the V6 and have only done around-town driving, and I am getting 20.8 mpg so far. The ride is a little rough but I think it is due to the All Wheel Drive and feel safer in it as it gets closer to winter. I love the options...and this one seems to have them all. The salesman took my cell phone and entered all my contacts in the dashboard phone, and I can call by just saying the name. The GPS system works great, and the sound system is wonderful. Love the heated leather seats and the storage cubicles are everywhere. I traded in a 10 year old car and shopped for one that will last that long if not longer. I researched all the major SUVs on the Internet and in Consumer Reports, and decided I wanted a Venza before I ever even drove one. The test-drive was icing on the cake. I even drove a 2015 model and found was just as comfortable in the 2010. I love this car!
Purchased a new car
Uses car for Just getting around
Does recommend this car
---
The Best Vehicle I have ever owned!! Honest!!
by Car Guy from Michigan- Ontario | September 9, 2014
I have been in Travelling Sales all my life (now a recent retired senior) and have owed about 35 different vehicles in my life time. (Car guy remember?) As a travelling Sales person I did (on average) about 100,000 miles a year. (That's why so many vehicles!) I have had just about everything from a Volkswagen bug to a Ferrari 250 GT.. This is my first Wagon, however. I bought it last year, as I was moving, and it was less expensive to move myself and go this way, rather than hire a moving company. (My previous vehicle was a Toyota Camry by the way (loaded) My Toyota Venza is a 2010 loaded (just off lease used model) and the color is that bronze as shown on this initial link page. This Vehicle has it all! I had no idea it was this great a vehicle! Everything has been thought of! Summary: It is the best, most well thought out, useful and economically vehicle I have ever owed.I I was really pleasantly surprise! If you are considering it as a next car, go for it. You will not be disappointed! Asking prices are fair Over and out for now - Car Guy! PS. No I am not a Toyota Sales person!!!
Purchased a new car
Uses car for Just getting around
Does recommend this car
---
The most reliable car i've ever owned
by Toyota fan from St Peters Mo | August 22, 2014
My new car experience started from the moment i arrived at Clay Cooley Toyota wasn't my first choice but stopped by on my lunch break and was just gathering information, i was not pressured or attached which i appreciated very much, but was greeted by a professional and knowledgeable associate who answered all my questions gave me an awesome presentation and demo ride, and to my surprise sent me on my with all the information i needed to make a decision end result i bought that same car that evening and it was the best decision ever love my new Venza and will be buying all my cars from Shawn Hutson at Toyota of Hazelwood, he"ll crack you up and you'll enjoy owning your new car look him up.
Purchased a new car
Uses car for Transporting family
Does recommend this car
---
Update to my entry from Mclean VA
by 1stToyo from mclean, va | May 28, 2014
I thought an update to my original post was past due so I've enclosed my morally obligated story to what has been an absolutely outstanding vehicle. First off, I've never had a smart key vehicle. You know, the one where if the key fob is on your body you can just touch the door handle to open and close the door or just depress the brake and hit the start switch to fire her up. Great feature, but I'll just say it pays to read the owners manual BEFORE your battery dies in the key fob. It would have saved me a lot of grief walking at night for about 3 miles. Other than that fateful night, this car now wins most versatile, best bang for buck vehicle of all time that I've owned. It does everything well and has been ultra reliable. It did have a recall for a faulty brake light switch that could have caused a "no start" situation, but luckily that scenario never arose and the dealer fix was smooth and uneventful. We had some major (for the DC area) snowstorms in 2013 and again this vehicle never missed a beat. Incline full stop and go's in 6-8 inches of snow never came close to stopping this car and this was with all season tires. I have been rotating my tires regularly and I can tell I'll net a set in about a year. Some online tire stores just don't have a good selection for this Venza and they're kind of pricey to boot. Unfortunately, for an update that's about all there is to say. For me its been the famous oil changes and gas. Self maintenance heaven as the air filter, all wipers (front and rear) are all super easy to change. I think I'll keep her for another few years then I have my eyes set on my first Porsche 911. I guess you have to live a little. Averaging 21 mpg regular fuel. Good luck if you get one. I'm sure you will be happy
Purchased a new car
Uses car for Just getting around
Does recommend this car
---
2011 Toyota Venza 4cyl AWD
by Venza Owner from Stewartstown, PA | April 7, 2014
I just recently purchased a used 2011 Venza with AWD in the 4cyl engine. It was a ceritified used toyota with 18000 miles. So far, so good. I find the 4cyl to be more than adequate as far as excelerating and passing on the highway goes. I reset the trip computer while I was highway driving and was averaging about 27.5 mpg. Its the city where I am only getting about 19-20. Thankfully, most of my weekly commuting is highway driving. I find the ride to be very compliant and smooth. Road and wind noise is at a minimum, especially compared to my last car, a 2009 honda accord. Sound system is pretty good, bluetooth was relatively easy to set up and works well. Overall, I am very please with my purchase, and would recommend this vehicle to anyone looking for a crossover that is larger than a Rav4 or CRV but more fuel efficient than a larger Pilot or Highlander.
Purchased a new car
Uses car for Commuting
Does recommend this car
---
2010 Toyota Venza
by Lee from Casper Wyoming | May 10, 2013
I bought this 2010 Venza 8 months ago, and use as my daily driver. I live in an area where we receive a good amount of snow. The AWD version is fantastic in the snow. I have had absolutely no issues with the car in any kind of driving conditions. My wife loves my car so much that if I need any errands run, I give her the keys and she goes willingly. I have read some of the so-called experts version and i want to tell you, the main reason that I bought this car is because I am a large man 6'1" and weigh 250 lbs. Finding a car that I felt comfortable in has not been easy. This car I have plenty of leg room. Don't hit my knees on the console and absolutely love the response of the 6 cylinder engine.
Purchased a new car
Uses car for Commuting
Does recommend this car
---
Pure luxury
by Chocolate Toyota Venza from Hampton, VA | March 6, 2013
I absolutely love my 2010 Toyoyta Venza! I previously drove a Honda Element and though I loved it, I wanted to upgrade to a little luxury. The Venza offers bells and whistles I never thought I'd need, but now can't do without: heated leather seats, navigation, back up camera, dual sunroofs, bluetooth, truck assist, and more. And the safety features are amazing. I used to hurry to get to work, but the Venza commands that I settle in and relax on my drive. When I get to work I'm ready for the day. I highly recommend this vehicle to anyone.
Purchased a new car
Uses car for Commuting
Does recommend this car
---
People Who Viewed this Car Also Viewed
Select up to three models to compare with the 2010 Toyota Venza.
2013 Hyundai Genesis
Asking Price Range
$14,016–$26,868
Compare
2014 Nissan Juke
Asking Price Range
$13,132–$21,740
Compare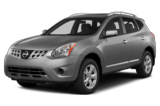 2014 Nissan Rogue Select
Asking Price Range
$12,800–$19,720
Compare
2014 Kia Cadenza
Asking Price Range
$17,058–$26,274
Compare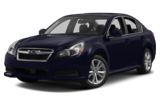 2013 Subaru Legacy
Asking Price Range
$11,555–$21,711
Compare
2011 Volvo S60
Asking Price Range
$7,867–$25,451
Compare
2012 Kia Optima Hybrid
Asking Price Range
$10,154–$16,698
Compare
2013 MINI Clubman
Asking Price Range
$12,058–$22,966
Compare
2015 Buick Regal
Starting MSRP
$27,065–$39,810
Compare
Featured Services for this Toyota Venza