Average Ratings
---
25 out of 29 people recommended this car.
---
Fantastic Crossover to commute and travel in.
by Big Marx from Chicago, IL | June 4, 2016
I have had the 2013 Venza for about 3 months and driven it 4500 miles. Definitely some pros and cons to the car but I LOVE it. Recently took a 1500 mile trip and went up mountains on dirtroads and it all handled it like a champ. I should mention I have the V6 XLE AWD version. Great value for the money without a doubt. Pros: -Great power with the V6, some dont mind the 4 cylinder but I wanted the max power I could get on the vehicle and it just performs perfectly. -20" wheels are very sporty and help in acceleration. -AWD option handles excellently. -A lot of trunk space. -PLENTY of leg room for everybody. -Apps are pretty cool. -Fuel mileage is great on the highway CONS: -fuel mileage is weak in the city. -20" wheels do hinder on the comfort level at times. -Wish there was a third row option -can be noisy at times during high speeds Would highly recommend the Venza. Power is there, comfort is there, im confident in the Toyota brand as this is my third toyota after having one for 5 and another for 4, and it is just so much fun to drive in!
Purchased a new car
Uses car for Just getting around
Does recommend this car
---
awsome car, but early resale poor
by noblemen from montreal canada | October 10, 2015
best car for all winter driving,wil go throug anytihing you will end up pulling out it's competitors. the summer driving a bit rough but it's rivals feels the same when testing them, fuel consumption a little high in town but highway good. I mean it overall satisfaction is great , but plan to keep your car for over 3 years, early resale is poor, for the money you paid, specially if you get it with all the extra toys.
Purchased a new car
Uses car for Outdoor sports (hiking, cycling, etc.)
Does recommend this car
---
Not a relaxing highway car
by TerryA from Texas | September 7, 2015
Had a 2013 6-cyl Venza for about 3 months now. Love the interior and the layout of the controls and storage areas in the driver's area. Great car for around town driving, excellent acceleration for passing and great gas mileage. However recently took it on a long road trip and found the road noise very annoying, So loud I had to sometimes turn up the radio and had difficulty having a conversation. Could be the tires? It has the original tires so may try upgrading but seriously thinking about trading it for a quieter model. Also, noticed that the reflection of the dash on the front window is a big distraction, and the dash controls are difficult to see while driving in the daytime, OK at night when lit though.
Purchased a new car
Uses car for Just getting around
Does not recommend this car
---
2013 Toyota Venza
by Angela from Bowling Green, KY | May 29, 2015
We purchased this car around 5 months ago. It had around 6,000 miles on it. We have been very happy so far. It is my 2nd Toyota. I drove a Honda Civic before this so backing up has been a bit of a challenge for me because it feels so long compared the car's that I have driven in the past (I am not a good judge of distance though so it's most likely me). It's a little early to speak about reliability but so far we have been very happy! I love the Bluetooth connection/hands free calling and the charging ports that it offers. It has several places to plug things in so we can use our portable GPS and have our son watching a movie on his portable DVD player at the same time, which is nice for longer trips.
Purchased a new car
Uses car for Transporting family
Does recommend this car
---
Awesome Car
by venzaguy from Lander, WY | February 26, 2015
I have had a lot of cars and trucks. Had several sport cars as well. But I have the Venza with the V6, limited and its awesome. I drive a lot for work and thins makes for a good travel car plus an all around daily driver. The AWD system is absolutely the best. I would have to say its way better than the Subaru of any model that they offer. The Venza is absolutely better. I work in North Dakota on the rigs. And traveling down muddy and rocky and deep snowing oil field roads, I have never had an issue about getting anywhere. While the 4wd drive trucks and other awd cars are spinning out, I just cruise right on by them. I'm 41 and stepping down from a Audi, was the best choice I have made. I would definitely purchase another.
Purchased a new car
Uses car for Commuting
Does recommend this car
---
Love it more every day
by Kahuna from Los Angeles | January 25, 2015
I have had my 2013 Venza XLE for almost a year now and I love it more everyday. The versatility of this car is fantastic. I surf 2-3 times a week and I can fit a 10ft longboard inside with plenty of extra room. This car allowed me to not have to buy a truck or a large SUV . I get mostly 24mph. With 60/40 freeway/city driving. Very comfortable and roomy, and handles well. The V6 has plenty of pickup.
Purchased a new car
Uses car for Outdoor sports (hiking, cycling, etc.)
Does recommend this car
---
2013 V6 Venza
by McG from Finger Lake region, NY | July 24, 2014
I bought XLE V6 Venza in 2013, have now had it for ~17months. Overall dissappointed. Sluggish starts with quite a delay in acceleration from stops (to the point i think 'did it stall?'), then it takes off. Once it goes, it's great! The sunroof is extremely squeeky, even if open, or when closed. Interior design is poor - shifter is right in the way of reaching for other controls, have to take eyes off the road to change climate control. I agree with the other comments posted about low gas milage. I like the Venza, but don't love it. I'm a dedicated Toyota customer (6 vehicles) and typically have my vehicles for many years, but I am already thinking of trading this in and would not buy one again.
Purchased a new car
Uses car for Just getting around
Does not recommend this car
---
Almost Loving It
by Happy Venza Driver from MA | June 4, 2014
This is my first Toyota product. Purchased 2013 Venza LE about a month ago. Overall I love the car. Coming from a Hyundai Santa Fe, I was concerned about the smaller storage space, but I have yet to find an issue with it so far. Going from a 6 cyl. to a 4 cyl. was a bit of an adjustment, but I find that the Venza has more than enough power for every day traveling. I love the roominess of the seats and legroom to spare both front and back (as does my 6"3" son). Fuel economy seems to be pretty good so far - I'm sure it would be better without my lead foot. The only exception to this car is comfort of the drivers seat. I find the seats very stiff and uncomfortable (which is something you can't determine on a short test drive). Steering a little loose but overall a great car to drive.
Purchased a new car
Uses car for Transporting family
Does recommend this car
---
Venza 2013 Toyota
by Prius on steroid 4 cylinder from Los Angeles, CA | May 1, 2014
We were looking for a little bigger car for the baby and my grand parents to drive. I had a Prius that I love and in no way wanted to change it but I was feeling we need a bigger car and a little more comfortable one for pregnancy and two my father has arthritis that it is hard for him to get in and out of my Prius. In researching deeply I notice how the Venza looked like my Prius interior and exterior. I kept telling my husband it look like my Prius on steroids. I really loved it. I the next step for Toyota is to make their cylinder Venza Toyota into a hybrids that would be fantastic.
Purchased a new car
Uses car for Work
Does recommend this car
---
GAS GUZZLER VENZA
by Joe929 from St. Leon, IN | March 29, 2014
On March 4, '14 I bought a 2009 Venza V6 AWD for the sole purpose of using it for the many miles I drive for my work and for the support the seat provides for my post-back surgery. I also own an 06 Avalon V6 (same engine and AVERAGES over 25 MPG) so I believe in Toyota products. That is changing though. The Venza is listed as getting 19 city and 26 hwy. I have never seen anything more than 23 on a flat hwy doing 65, and the overall average of this vehicle is a VERY DISAPPOINTING 19 to 20. Based on driving 25,000 miles a year this cars VERY POOR GAS MILEAGE will now cost me approximately $900 more per year to drive it. The dealership, Joseph Toyota in Cincinnati was of no help and several emails back and forth to Toyota has provided nothing more than Form Letter responses to a product that does not live up to its listed gas mileage. Suggestion; reset the Average Miles Per Gallon display and see just how poor this vehicle does with MPG before you sign on the dotted line. I like everything about the Venza except its extreme thirst for gasoline. It is a serious GAS GUZZLER that I would NOT recommend buying. Joe
Purchased a new car
Uses car for Work
Does not recommend this car
---
People Who Viewed this Car Also Viewed
Select up to three models to compare with the 2013 Toyota Venza.
2013 Toyota Camry
Asking Price Range
$11,868–$19,588
Compare
2013 Kia Sportage
Asking Price Range
$12,125–$22,377
Compare
2015 Toyota RAV4
Starting MSRP
$23,680–$29,850
Compare
2013 FIAT 500C
Asking Price Range
$8,276–$18,068
Compare
2009 Subaru Impreza
Asking Price Range
$3,034–$19,866
Compare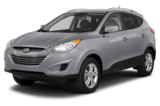 2013 Hyundai Tucson
Asking Price Range
$12,453–$22,153
Compare
2015 Kia Sorento
Starting MSRP
$24,300–$41,700
Compare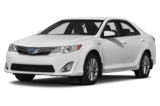 2013 Toyota Camry Hybrid
Asking Price Range
$13,102–$21,006
Compare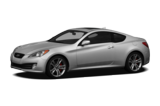 2011 Hyundai Genesis Coupe
Asking Price Range
$9,283–$18,459
Compare
Featured Services for this Toyota Venza