Average Ratings
---
27 out of 47 people recommended this car.
---
Awesome car -- AWFUL VW dealership
by JJ from Perrysburg, OH | February 7, 2014
I love everything about this car except for the local VW dealership. They tried every which way not to cover anything under warranty even when the car only had less than 12K miles. As far as I'm concerned, the dealership gets an F minus
Purchased a new car
Uses car for N/A
Does recommend this car
---
none of the charm
by komodo dragon from Tampa | October 22, 2013
The Beetle was an icon, but the new beetle is a very poor bit of design, characterless, bland, and made by a company that has lost it's soul.
Purchased a new car
Uses car for Just getting around
Does not recommend this car
---
Love my car
by Smitty from Michigan | September 29, 2013
Great car to drive and very comfortable. We got a convertible and it is such a fun car to use. It was a 2010 and not a 2012.
Purchased a new car
Uses car for Having fun
Does recommend this car
---
Not ready for prime time.
by Fudgey Memory from Charlotte, NC | August 25, 2013
Peeling pain due to no bumper cover clearance. This made it hard for the body shop to fix the peeling, and put the cover back on without peeling it themselves. Plus they didn't put it back on quite evenly. Service Mgr at dealer said it was like that on a lot of them, though. Going back to body shop for a second time. Have had car in shop for window every month since I've owned it. Considering a lemon law claim. Not the random lowering and sticking thing. This is different. Mine pop and clunk when different moments. I have had every component replaced now, and it still rubs. Going back to service for that. AC button kept sticking. They fixed that. Airbag light sometimes blinks while seat belt not fastened light comes on. Jiggling the seat belt connection makes it go away. They say they can't fix it if they can't duplicate it. Same thing happened in loaner as well. I feel like I actually own a Passat, as I have driven the loaner about as much as my own car. Wait until the reviews on the 2014s, but wait until they have been out for a while before buying. They get 10 more hp, too. Don't fall for the deals on older ones that will undoubtedly be offered. My dealer has about 40 of them just sitting on his lot.
Purchased a new car
Uses car for Commuting
Does not recommend this car
---
VW Beetle Bug Turbo 2012
by madchemist from PA | August 8, 2013
I absolutely loved this car when I got it. Loved the design - shape - curves - color - wheels. But, after only 6 months, I notice a lot of chipping of the paint on the front bumper and hood. What is discouraging is I "baby" all my vehicles and am a fanatic about keeping them clean and SHINY! I did have the window issues but they fixed that of no charge. When I had their "paint expert" look at the paint chips, they said it wasn't covered but because of the low mileage and age of the car they would at least replace my bumper. I told them it makes no sense to replace the bumper but leave me with a chipped hood. I never had a car with such a bad paint job! When they told me I "tail gate" and that's why I had so many chips - I laughed. I have been in the Safety field for over 25 years - I do not tail gate. So.....I am at a loss on what to do other than vent. Perhaps write to corporate?! Any suggestions are appreciated - this is a first for me.
Purchased a new car
Uses car for Commuting
Does recommend this car
---
Shocked
by 03z06guy from Bonney Lake, WA | April 3, 2013
I really liked the car when I bought it. Couple things that bother me are the bluetooth is almost unuseable due to the road noise, people can't hear me at freeway speeds. The gas mileage is bad in the city, not bad on the freeway but who drives 60 in traffic anymore. The biggest disappointment was when I went to trade it in ( I get a new car every 18 mo or so). I was offered 13K for it. This is the worst resale valued car I have ever owned and I've owned many cars. I'm not sure if it is the car itself or just the plain greedyness of the dealer especially Larson Automotive. wow, guess they must be doing well and not interested in doing business again. Check this out before you buy a VW Beetle turbo.
Purchased a new car
Uses car for Commuting
Does not recommend this car
---
LOVE IT!!
by Taco Bender from Haslet, TX | March 7, 2013
I paid off my Truck and was tired of the 11MPG so figured it was time to park it in my shop and find me something economical.. I searched for a few months and each time I kept coming back to the 2012-2013 Beetle... I wanted something SPORTY.... Good on Gas and enough room for our small family of 3 of and wanted something Price was under 20k... I found the vehicle I wanted on Cars.com only 2k miles had it delivered from CA to TX and WOW I love it.. The Power in the little Turbo is perfect... Gas Mileage has been about a avg of 29 MPG which is exactly what I was hoping for....
Purchased a new car
Uses car for Commuting
Does recommend this car
---
This car rocks
by Sam from Atlanta | February 26, 2013
Bought the 2012 base Turbo sport recently...best car I have every owned and driven. The interior is fantastic and the car zooms when you need it to do so. Get the 6 speed manual and forget all the Nav and Sunroof stuff...don't need it. The Turbo coupe is the way to go. And it is an awesome car.
Purchased a new car
Uses car for Commuting
Does recommend this car
---
man's 2013 beetle -Sirius is inadequate
by carbon delahunt from | December 30, 2012
I purchased a 2013 dark gray beetle 2.5. It has a panaramic roof, pseudo leather interior, retro wheels and 6 spd cvt auto transmission. This is my 3rd volkswagen. My 2 previous vw's were a 2009 eos (which I drove for 35K miles and sold for $2,500 less than I paid for it) and a 2010 Golf (which I really liked and traded it for the 2013 Beetle). I owned a 1972 VW squareback but it was too many years ago to remember if I liked it. The 2013 beetle is very similar to my 2010 golf. However the panaramic roof on the beetle has a small opening but a very large glass surface. The golf sunroof opens 2x as much. Same engine and transmission as golf. Gas mileage is similar 20 to 33 mpg. Golf was peppier and handled more precisely. However, the Beetle is THE vw and I have always wanted one. This car looks great despite the fact that it is the least flashy car on the road. Less IS more. I use this car as my only vehicle. I have taken a 1800 mile trip and had no problems. No problems with road noise, window switches. The car could use a better interior mirror (bigger with auto dimmer). I was suprised there was no compass and the interior ambient lighting is stupid (who gives a care if it is red, blue or white?). Carpets are always cheap. Rear hatch is great but not as roomy as golf. Rear seat headrests impede rear visibility and there is a blind spot behind the c pillar. Sirius radio will not receive nfl games - no matter how much you are willing to pay (Don't let dealer lie to you, you CAN get the NFL channel, but you CANNOT get NFL games) No sirius channels above 220. So MLB fans are OK but if you want to listen to all the NFL games you are out of luck. 2.5L inline 5 is great. 6 spd cvt auto transmission cannot be beat. If you compare gm cars (and why would you?), hyundai, honda, toyota, kia of similar size, none seems as substantial as a vw beetle. Small volvo is $6K more, so pay more if you want the nameplate. VW service is OK. But don't act like your doing me favors. Overall - buy this car.
Purchased a new car
Uses car for N/A
Does recommend this car
---
Follow-up on prior posting of Love my 2012 Beetle
by "Pete" from Lubbock, Texas | December 12, 2012
I wanted to post a follow-up regarding my earlier posting about my window issue. I took my new Beetle to the dealership service department & within two hours my window was repaired & not only was it repaired it works completely correctly now with no glitches! It will roll down & go completely back up when I hit the switch to roll the window back up. I was told that the window issue has something to do with the child protective mechanism & this was replaced within the window motor unit. Hopefully I will have no further issues. I did talk to the service staff about the second rock chip in my fog light & he recommended that I call the corporate Volkswagen office & speak to them with an "open mind" & express my concern to them & he told me that likely I will be given a voucher to replace my fog light since this is my second need within 2 months for a replacement due to a rock chip. The service man @ my dealership told me that Volkswagen cares that much about customer satisfaction & that he believes my concerns will be listened to & that they will offer me a voucher for the repair. I certainly hope so! I have not placed that call yet, but I intend to & I am going to also ask them to consider eventually coming out with a new replacement fog light that uses the same material that is used on the headlight for the fog light instead of glass so that a rock chip would less likely cause enough damage to shatter the fog light. I just wanted others of you with window issues to know that mine has been repaired to my satisfaction & I am hopeful & that the window issue is now behind me. I hope the same for everyone else that is experiencing any issues with their windows!
Purchased a new car
Uses car for Work
Does recommend this car
---
People Who Viewed this Car Also Viewed
Select up to three models to compare with the 2012 Volkswagen Beetle.
2015 Volkswagen Golf
Starting MSRP
$17,995–$28,395
Compare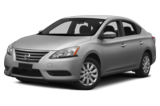 2013 Nissan Sentra
Asking Price Range
$11,522–$18,118
Compare
2014 Kia Soul
Starting MSRP
$14,900–$20,500
Compare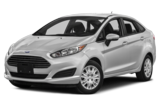 2016 Ford Fiesta
Starting MSRP
$14,580–$21,460
Compare
2014 Volkswagen Tiguan
Starting MSRP
$23,305–$38,835
Compare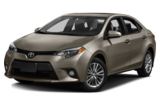 2014 Toyota Corolla
Starting MSRP
$16,800–$21,300
Compare
1996 Toyota RAV4
Asking Price Range
$1,493–$7,109
Compare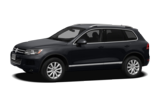 2012 Volkswagen Touareg
Asking Price Range
$23,651–$40,059
Compare
2014 Lexus GS 350
Starting MSRP
$47,700–$49,950
Compare
Featured Services for this Volkswagen Beetle