Average Ratings
---
35 out of 38 people recommended this car.
---
reliable
by driver from Denver Colorado | June 4, 2015
i have a 2013 vw beetle 2.5. i am the original owner of this car. i have 67000 miles on it and had no serious issues. i had problem with window motor but vw fixed it for free. the gas milage could be better i get 23 mpg city 28 highway and 33 mpg country roads. the car rides very smooth and has handles great. it is kinda hard to park because of its odd shape. but overall its a great car.
Purchased a new car
Uses car for Commuting
Does recommend this car
---
Most fun car to drive I ever owned
by Steve from Coto De Caza, CA | July 26, 2014
I love my Volkswagen Beetle/Turbo,the way it drives, looks, handles and responds. It very much compares with a Porsche, however, it is a gas guzzler. When I bought the car I was told I would get a mpg of up to 36 and the car sticker also indicated this. The truth is 18 mpg or less. This is not acceptable for a small car like this. Because of this there should be a recall.
Purchased a new car
Uses car for Just getting around
Does not recommend this car
---
Great deal on a great car!
by Baked Alaskan from Santa Fe, NM | April 21, 2014
My 2013 Beetle convertible is a delightful car that has great handling, sleek style, good mileage and drives like a demon in "sport mode". I am in love!!
Purchased a new car
Uses car for Just getting around
Does recommend this car
---
dealership
by not named yet from Dallas TX | April 17, 2014
get this off of here because i just bought this car and i love it. the guys at this dealership are the best ever.....love them all. what a fun experience and i got a piece of pizza out of the deal. would definitely do business with them again!!
Purchased a new car
Uses car for Just getting around
Does recommend this car
---
Fun and effecient!
by Visiting nurse from | April 16, 2014
I've been a Honda owner since the early 80's. After frying an engine I looked around for over a month without even considering a VW, but once I saw the Beetle convertiblr TDI, it was all over! The exterior styling is fun and spotty, a far cry from the 72 bug in my garage! The interior provides ample room in the front, even for my son who is 6'6"! We've fit 4 large adults, not comfortably but in a pinch. I would call this more of a sport than family car! The mileage so far (>3000 miles) is amazing averaging more than 40 mpg combined! The rear trunk is small but adequate. Heated seats allow the top down, even on a cool clear day. Loving it! Would highly recommend!
Purchased a new car
Uses car for Work
Does recommend this car
---
Fun driving with TDI convertible 6 speed manual
by Three S from NJ | April 10, 2014
I have the TDI convertible with 6 speed manual transmission. After 10,000 I have had no major problems, it continues to run very well. The only problems I have experienced: 1) The auto windows getting stuck. The windows automatically go down a 1/2 inch when you go to open the door. When the temp first dropped below freezing and there was frost, these would freeze and you couldn't open the doors, then you'd have to reset the power windows. The dealer sprayed some silicon lube on the window seals and that seems to take care of it. But probably need to do that before every cold season. 2) Rear visibility is poor. I knew this going in, you have to be very careful backing out of the driveway, parking spots, changing lanes. Rely more on the side mirrors, and I'm considering an after market reverse camera. 3)There are a few more small paint chips on the hood than I would expect after 8 months and 10,000 miles. Could be all the salt during a harsh winter getting thrown off the road, but I'm keeping an eye on it. Otherwise it is a fun car to drive, but more fun in the warm weather with the top down. The top drops ridiculously fast, I even "raced" the top against a friend's BMW 1 series convertible, and it was much faster. You can put it down while moving up to 30mph too which is nice. Never had a car with Bluetooth either, that is a feature I'm hooked on. Initial acceleration is pretty good, mileage is up around 45mpg on the highway. As a guy, I'm getting less people making fun of it and more people liking it than I expected too.
Purchased a new car
Uses car for Commuting
Does recommend this car
---
Reliable car but windows freeze/doors won't open
by Itsabug1 from New Hampshire | March 15, 2014
Purchased a 2013 Beetle in Spring of 2013 (not a convertible). Enjoyed driving it all summer and into the fall. Then winter came and the aggravation started. Pros: style, fun to drive, Bluetooth capability, love the interior and lighting, awesome to drive on snowy and slushy roads - this car was unstoppable even on the worse roads this past winter. Cons: windows frequently freeze shut and you can't open the doors! Very poor design here as the window has to drop down so the door opens. I've literally had to force the door open by pulling the window out of the track; but then I'm unable to close the door as the frozen window hits the track that it's supposed to automatically slide back into. I've found that you can close the door to the point that it partially latches though. On most days, after driving about 10 miles with the heat on high and the vent pointing toward the window, enough melting occurs so the window works again. Not the best solution, but there are no other options I'm aware of except having a winter car without this ridiculous design feature and only using the Beetle in the warmer months.
Purchased a new car
Uses car for Commuting
Does recommend this car
---
Second TDI Beetle I've owned
by Oilbug from Tybee Island Ga | March 7, 2014
It is My belief that America is asleep when it comes to Diesel powered autos . The torque developed by diesel enigines is remarkable, it is fun to drive using torque instead of RPMS to get a vehicle going . If you visit Europe almost every auto you see is diesel powered . I have owned Two TDI VW Beetles . The fuel mileage is great ,I recently purchased a 2013 Beetle TDI from a dealer 590mi from my home . I set the fuel mileage computer on the beetle ,I drove 70mph almost all of the trip home ,I averaged 45.4 mpg . On the trip If you are looking at a new Vehicle look at a VW TDI . The TDI Engine is offered in several body styles Beetle, Jetta sedan , wagon , Passat VWs flagship Golf , Tureg SUV Beetle convertable . You will be glad you did ! No I don't work for VW.
Purchased a new car
Uses car for Just getting around
Does recommend this car
---
german design flaw
by beetle bailey from Newark,DE | March 1, 2014
this vehicle is all I expected as it is a diesel convertible,great mpg along with the openness of a motorcycle surrounded with steel and many modern things to make it easy to use.the one thing I have dealt with and seems to be a mistake is ice collects above the rubber gasket on the doors and won't allow the windows to go down which must happen to both open and close the doors with the convertible top.I would recommend a heat element be placed there,in the glass, with a remote start feature included .I love the rear view of the vehicle,very BOXTER-ish looking with the spoiler as a nice touch in the 2013 model.
Purchased a new car
Uses car for Just getting around
Does recommend this car
---
Most outstanding in town fuel mileage of anything
by Yearly auto buyer from Near Green Bay Wisc | January 30, 2014
We love the overall interior features including the Sirius radio , blue tooth, lighted speakers, USB port, and the auto shift. With less than a 1000 miles on our new beetle tdi we're already getting 30mpg city with below zero temps in northern Wisc , love everything about the car accept could have a softer ride on rough roads
Purchased a new car
Uses car for Transporting family
Does recommend this car
---
People Who Viewed this Car Also Viewed
Select up to three models to compare with the 2013 Volkswagen Beetle.
2015 Jeep Wrangler
Starting MSRP
$22,995–$32,195
Compare
2015 Lexus GS 350
Starting MSRP
$48,600–$57,330
Compare
2014 Volkswagen GTI
Starting MSRP
$25,095–$29,695
Compare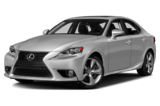 2014 Lexus IS 350
Starting MSRP
$39,615–$41,850
Compare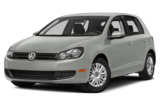 2014 Volkswagen Golf
Starting MSRP
$19,995–$25,200
Compare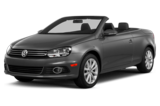 2012 Volkswagen Eos
Asking Price Range
$14,482–$25,318
Compare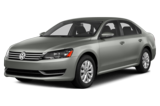 2015 Volkswagen Passat
Starting MSRP
$21,340–$35,995
Compare
Featured Services for this Volkswagen Beetle