People will cozy up to the redesigned Volkswagen Beetle convertible for the same reason they like Furbies, pugs and YouTube toddlers: It's cute. It's also better in many ways than its predecessor, which went eight model years without a redesign, but beauty is only sheet-metal deep.
The 2013 Volkswagen Beetle convertible has plenty of throwback flair, but once the groovy wears off, the grumbling begins.
Redesigned alongside the Beetle hardtop, which arrived a year earlier, the Beetle convertible has a power cloth top and three available engines, including a four-cylinder turbo and a diesel TDI version. We tested the base five-cylinder car, which gets a standard six-speed automatic, as well as a TDI. Click here to compare the Beetle hardtop and convertible, or here to read our review of the hardtop.
Keeping the Look
A few inches wider and 7.3 inches longer than the outgoing New Beetle convertible (which, like the coupe, has now dropped the "New"), the convertible retains the coupe's lengthy profile. Seventeen-inch alloy wheels are standard, with 18s optional.
Now fully automatic, the powered top latches and unlatches itself from the windshield frame rather than relying on a manual release. Our test car's cloth top took just 11 seconds to lower and 15 seconds to raise, including the windows. The power-folding top stores in a compartment separate from the trunk, leaving cargo room at an uncompromised 7.1 cubic feet. That's less than half the space in the hardtop Beetle, but it beats the previous-generation convertible's 5 cubic feet, not to mention other small droptops from Mazda, Mini and Fiat. Another plus: Volkswagen ditched the last Beetle's center pass-through in favor of a proper split-folding rear seat.
Alas, the trunk opening is so small you have to wedge small suitcases in, and the lid dumps leftover rainwater straight into the cargo bay. Hope you like your groceries wet. Want a better trunk? Get a Ford Mustang convertible; it has nearly 10 cubic feet of space and no roof intrusion, with a larger opening to boot.
Clumsy Drivetrain
The base 170-horsepower, five-cylinder engine chuffs along quicker than the anemic Fiat 500c and the non-S Mini Cooper, but it revs hoarsely, and passing at highway speeds requires most of the drivetrain's reserves. Climb an on-ramp, and the engine feels spent halfway up. The six-speed automatic helps little, stepping through intermediate gears on its way to two- or three-gear kickdowns. It evokes early six-speed automatic transmissions, whose expansive choices bred all the decisiveness of a kid staring down the Lego aisle. Some editors noticed too much accelerator lag too — not good.
The automaker's Sport mode quells some of the transmission delay by sticking to lower gears, but it comes at the expense of fuel efficiency.
The Beetle Turbo and its 210-hp, turbocharged four-cylinder may be the better choice for the convertible (earlier 2013 models made 200 hp), which weighs some 200 pounds more than its hardtop sibling. Volkswagen says it hits 60 mph in around 7 seconds with either transmission. That's considerably quicker than the five-cylinder version's 8.6 seconds. The weaker engine earns little reward in gas mileage, with EPA numbers (21/27/23 mpg city/highway/combined) that are closer to the V-6 Mustang and Chevrolet Camaro convertibles than to Fiat's and Mini's figures. Volkswagen says the new, turbo 1.8-liter four-cylinder that makes 170 hp and 184 pounds-feet of torque will replace the 2.5-liter engine across several VW cars, including the Beetle sometime late in the 2014 model year. EPA mileage figures are still forthcoming, but Volkswagen reckons the engine should boost highway mileage in the double-digit percent (read more about it here). As of this writing, we have yet to drive any Volkswagen with the new engine.
The Beetle Turbo convertible gets better mileage than the five-cylinder, with either transmission fetching an EPA-estimated 24 mpg combined, but it erases those gains by recommending premium gas.
The Beetle TDI, meanwhile, comes with a manual or automatic, both of which fall in the 9-second range for zero-to-60 sprints. It boasts EPA-estimated combined mileage in the low 30s. But that's on diesel fuel, which is 38 cents, or 11 percent, more per gallon than regular unleaded as of this writing. (Differences between diesel and gas prices vary by region.)
The TDI feels slow, with too much old-school turbo lag before the rush of torque that should be familiar to anyone who's driven a diesel. Perhaps it's to address wheel-spin, which comes all too easily as the turbo-diesel four-cylinder's 236 pounds-feet of torque arrive. One editor said he loved the power, but faster accelerator progression — and stickier rubber than our testers Hankook Optimo P215/55R17 tires — would have hastened its arrival.
A six-speed manual is standard on the TDI. Our tester's optional six-speed dual-clutch automatic can downshift two gears at once when you prod the accelerator, but it waits too long to do just that, and it sometimes lurches getting back into 1st gear as you come to a stop. Volkswagen has good records for diesel engines and dual-clutch transmissions, so the TDI's behavior disappoints.
Sloppy at Speed
It's ironic that Volkswagen would name some of the Beetle convertible's trim levels after decades, offering '50s, '60s and '70s editions. The oversized steering wheel starts out heavy with little power assist, but get up to highway speeds and it lightens into a sloppy, meandering helm — the sort you'd get in a bygone era. Insulation, too, seems yesteryear-bad. The soft-top keeps wind noise at bay, but adjacent traffic howls away; you'll keep checking to see if the windows are shut.
Instant body roll accompanies any quick steering motions, but if you find a sustained bend, the Beetle hunkers down and corners well — surprising, given the ungainliness heading in. Beetle Turbos get a sport-tuned suspension with thicker front stabilizer bars as well as a limited-slip differential to improve corner-carving.
Turbos also have larger front disc brakes, which I can only hope improve on our test car's disappointing setup. It's hard to know where the blame goes — to the smallish disc brakes or to the low-tech, three-channel antilock system — but the squishy pedal lends underwhelming stopping power. The five-cylinder and diesel-powered Beetle TDI have the same braking hardware.
The clumsiness carries through to ride quality. Despite numerous reinforcements versus the hardtop Beetle and a claimed 20 percent improvement in rigidity over the last Beetle convertible, the car creaks and flexes over manhole covers and expansion joints, with a busy, undulating ride in between. It's curious, given the Beetle convertible has an independent rear suspension versus the base hardtop Beetle's low-tech, semi-independent rear.
Pesky Interior
Given the Beetle convertible's price — around $25,500 including the destination charge — the interior feels higher on gimmicks than quality. Glossy paint covers the dash and upper door panels, and there are real metal accents around the glove compartment and door handles. But a sea of cheap, black plastics greets elbows and forearms elsewhere, and the car's flimsy climate controls recall the cost-cut Jetta's. Despite the starting price, the convertible lacks important conveniences like vanity-mirror lights or extending sun visors. Our car lacked the optional center armrest, drawing complaints galore. C'mon, VW — a $15,340 Hyundai Accent has a standard armrest.
The bungles continue. The grab handles along the doors sit too far forward to easily reach or use as leverage to close the doors, and editors found the steering wheel too far away, despite good range for the telescoping adjustment. If you pull the seat forward for a comfortable steering reach, the pedals are too close. Both front seats return to their original positions if you let someone in back — nice — but they employ slow crank knobs to adjust the recline. If you plan to share the car, it's a drag.
Visibility is another problem. The low roofline hurts sightlines out front, and the tiny rear window — most of which is obstructed by two massive head restraints in back — leaves too much traffic to the imagination. Typical of a convertible, the Beetle's soft-top requires massive C-pillars that swallow much of your over-the-shoulder view. Put the top down, and the folded riggings take up much of the view straight back. It's vexing, given many convertibles with bad top-up visibility improve on that when the top is down.
Similar to the hardtop Beetle, the convertible's backseat is passable for adults. One advantage: If you go over a big bump, your head hits the canvas roof — a more forgiving surface than the glass hatch over the hardtop's backseat.
Safety, Features & Pricing
The Beetle convertible has not been crash-tested; because of its structural differences, ratings for the coupe do not carry over. Standard safety features include the required antilock brakes and electronic stability system, plus front and side-impact airbags; the latter extend upward to offer head protection. Standard rollover bars behind the rear seats deploy automatically if the car tips.
Since its redesign, the Beetle's reliability has been awful, with predicted new-car reliability much worse than average. Given our test car's incipient noises, it's hard to see that improving.
The Beetle convertible comes well-equipped, with standard heated leatherette (imitation leather) seats, a leather-wrapped steering wheel, 17-inch alloy wheels and a pretty good base stereo with Bluetooth phone and audio streaming, and iPod/USB integration. Curiously, a center armrest and steering-wheel audio controls are optional. Those features come in various option packages, as does a Fender stereo, which was in our TDI and was very good, one editor noted. Keyless access with push-button start and a navigation system are also optional. The '50s, '60s and '70s editions add unique colors, side mirrors, wheels and interior themes. The '60s edition serves as a sort of range-topper, running into the low $30,000s. That's not so groovy — similar money buys a well-equipped V-6 Mustang convertible.
Beetle Convertible in the Market
Through the first half of 2013, Beetle sales are up a handsome 67 percent; in fact, the car now outsells Volkswagen's Golf/GTI hatchback. Shoppers should have no trouble finding a Beetle convertible: Cars.com new-car inventory shows the convertible makes up 55 percent of all Beetles. But shop the competition first; the last Beetle convertible prioritized looks over drivability and practicality. Its successor improves on the latter, but the pretty face still asks for too many compromises.
---
People Who Viewed this Car Also Viewed
Select up to three models to compare with the 2013 Volkswagen Beetle.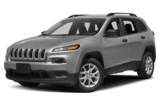 2014 Jeep Cherokee
Asking Price Range
$13,804–$28,840
Compare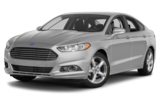 2013 Ford Fusion
Asking Price Range
$10,268–$19,984
Compare
2013 Ford Fusion Hybrid
Asking Price Range
$11,975–$21,591
Compare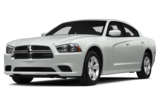 2014 Dodge Charger
Asking Price Range
$12,210–$31,650
Compare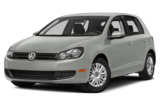 2014 Volkswagen Golf
Asking Price Range
$10,192–$17,992
Compare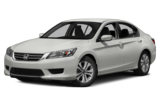 2014 Honda Accord
Asking Price Range
$14,263–$23,591
Compare
2013 Volkswagen Jetta
Asking Price Range
$8,750–$17,994
Compare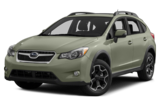 2014 Subaru XV Crosstrek
Asking Price Range
$17,055–$25,507
Compare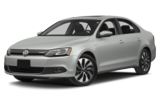 2013 Volkswagen Jetta Hybrid
Asking Price Range
$10,967–$19,631
Compare
Featured Services for this Volkswagen Beetle