Average Ratings
---
33 out of 39 people recommended this car.
---
Most expensive car I have ever owned -
by LW from Little Rock, AR | July 24, 2015
I have a 2010 CC with 51,000 miles. I have already spent 1800.00 on a new coolant system and now the check engine light is on with a valve issues and they want another 850.00. Then the dual clutch transmission requires service of 745.00. every 45,000 miles. I have owned BMW and Mercedes and never had problems or large repair bills. I will never own or recommend this car to anyone. I will warn others. It is beautiful to look at, but way to expensive to own, Buyer be Aware
Purchased a new car
Uses car for Work
Does not recommend this car
---
2010 VW CC Good, Except for One Thing
by LindaC from Alameda, California | September 10, 2013
I bought the CC after I turned in my Touareg when the lease was up. Touaregs get terrible gas mileage, so better gas mileage was at the top of the list of things I wanted in a car in addition, to the items that are always on my list, like styling and handling. I have the 2.0T Sport Sedan. The color is a warm combination of silver, gold, and bronze. It looks silver until it's parked next to a silver car. It has black and white two-tone interior. The body design is nearly identical to the Mercedes CLK. It even turned heads when it was new, and I still don't see many of them on the road. There is one major problem that it never occurred to me to look for: The car is so low that it is very hard to get out of. When seated, my hips are lower than my knees, requiring me to lean on the car door to get out. The car door is not happy with this maneuver, and I had to take it to the dealer twice to be fixed. It hasn't recurred, but then again, I only have 8400 miles on the car. Other things to consider: the car is very low, so visibility at intersections with crosswalks and no signal is so limited that sometimes, when surrounded by other cars, I would become aware of pedestrians only because they were right at the driver's side window. Now, I slow down at every intersection in case the other cars are blocking my view of pedestrians. I have never had so much trouble parking a car. Maybe it's because I'm short - 5'4" - but I can't see the front of the hood or the back of the car - and invariably I have to repark because I'm about eight feet from the front of the space in a parking stall, or four feet from the driveway when parking at the curb when I thought I was as far forward as I could go or accurately getting it between the lines when parking at the curb on a street with the spaces marked off. I can't see the lines from inside the car, so I have to get out to see where I am. Aside from that, I love the Turbo, and for a four cylinder I have no complaints about how peppy this car is.
Purchased a new car
Uses car for Just getting around
Does recommend this car
---
Very clean car
by Sport car from Irvington NJ | August 20, 2013
I just got this car from Kings Point Auto. So far so good I have no problems with the car because i just got it and I know that I will not have any problem with it. As for the customer service Kings Point was the best car dealer I have ever been to so far. Nice manager. The manager took his time to break everything down chronologically to my understanding. I will recommend anyone to Kings Point.
Purchased a new car
Uses car for Commuting
Does recommend this car
---
OMG!!!
by spark from Dayton | July 17, 2013
I would not recommend this car to a friend, I want to be the only one with this car! I feel sorry for those who spent the extra money for an A4. Lots of power great handling, plenty of creature comforts with out going overboard. It is a sports sedan nothing more nothing less. best car I have owned. Second best 1998 Ford Thunderbird. I did opt for the two tone int. 6 speed manual trans. Now to avoid the speed cameras. wish me luck Todd.
Purchased a new car
Uses car for Having fun
Does not recommend this car
---
AWESOME CAR!! BEST BY FAR!
by RedDragon Driver from Ventura, CA | July 5, 2013
I purchased my CC Sport just a few months ago and WOW! The first time test drive was amazing and I knew I had to have it! The best gas mileage by far than any BMW or Benz! And the best is the price saving from any other high priced name brand. VW did a great job with this one. I highly recommend this sport/luxury car!
Purchased a new car
Uses car for Commuting
Does recommend this car
---
Blown Away by VW
by Canada from Pittsburgh, PA | May 20, 2013
This car has surpassed all expectations. The sheer body style and my favorite color blue (which are hard to come by) are just the beginning. From safety and practical in my Jetta to safety with power and high-class.... It's surreal to me that I even have her! Great Price
Purchased a new car
Uses car for Just getting around
Does recommend this car
---
Finally Found My Unicorn
by Blitzkrieg16v from Charlotte, NC | March 25, 2013
Spent most of the last year trying to find a 2010-2012 CC R-Line in either black or white exterior, black interior, in the 6 speed manual transmission. Finally found one in white in Tempe AZ and one in black in Coconut Creek FL. I went down and bought the one in FL. I'm glad I didn't compromise because this is tied with the best car I have ever owned (tied with a '88 Scirocco that I still own and race). The car drove the 10 hours home in TOTAL COMFORT. It has a great kick of power from the factory (though I now have it at a stage two from the 3 letter tuning flash company starting with A and ending in R). The fit, finish, and styling can't be matched for the money. Clean and underrated, the CC was extremely conservative on the wallet in initial price as well as fuel efficiency. I got 32.6mpg on the trip back and, with the power, arrived nearly 30 minutes earlier than what the GPS said I should expect. Handling, ride quality, braking, responsiveness, literally everything about the car has impressed me. This is a car that defines value, it IS a car that you buy and get more than you paid for. I really don't know how it can be this good and not be twice the price. If you are a driver, this is the car you want. If you don't want to be in touch with your car, or you want to blend into the background, look elsewhere. I am constantly asked what it is, how much did it cost, and is it as nice to drive as it is to look at (it is). VW lost me for a while but now has my attention (and business) again. It started with an '84 Jetta GLI, then an '88 Scirocco 16v, and now a 2010 CC R-Line; each one has been a revolution in style and performance and been a turning point in how good a car can be done. I hope VW continues to follow this path and brings over the new Scirocco. Now that I own this CC, I would buy one of those in a heartbeat and park it right next to it. If you didn't get it by now, I highly recommend this vehicle. ;-) Blitz
Purchased a new car
Uses car for Commuting
Does recommend this car
---
LOVE my CC!!!
by Volkswagen Aficionado from Fort Worth, Texas | February 28, 2013
Gorgeous car with amazing power. I have the sport edition and it is the "base model", but you would never know it. Completely loaded. This is a sports car, people. Just because it has four-doors, don't be fooled. It sits low to the ground like a sports car, drives like a sports car, but rides like a luxury car. I love it!
Purchased a new car
Uses car for Just getting around
Does recommend this car
---
Keep going back to VWs
by VW lover from Hartford, CT | January 28, 2013
I love my CC! I was looking for a manual transmission with a sun/moon roof like the Passat I owned a few cars ago, and was very disappointed to find ott you can't get such a car, unless you get the Eos. The Eos is too small and just not practical for me, so I test drove a Passat, CC and Tiguan. I chose the CC because it has the most options (e.g. Heated seats, Bluetooth etc.) available in the manual transmission package. It kept surprising me with things it does that I didn't know about, such as lighting up the sides of the road (or your driveway) just by turning the steering wheel, love that and didn't even know the car did it. Very happy!
Purchased a new car
Uses car for Just getting around
Does recommend this car
---
Most Reliable Car I've Owned
by Jflo83 from | January 23, 2013
This car is a dream. Pretty good gas mileage with a sporty feel. This car is very roomy and has all the cool little gadgets you would expect from a luxury car. Even at the base model! I recommend this car.
Purchased a new car
Uses car for N/A
Does recommend this car
---
People Who Viewed this Car Also Viewed
Select up to three models to compare with the 2010 Volkswagen CC.
1999 Audi A6
Asking Price Range
$926–$5,514
Compare
2012 Toyota Camry
Asking Price Range
$10,093–$18,501
Compare
2011 Honda Civic
Asking Price Range
$6,641–$15,065
Compare
2011 Kia Forte
Asking Price Range
$5,274–$12,062
Compare
2011 Toyota Corolla
Asking Price Range
$7,410–$13,842
Compare
2015 Cadillac CTS
Starting MSRP
$45,345–$69,340
Compare
2008 Toyota Avalon
Asking Price Range
$6,824–$15,756
Compare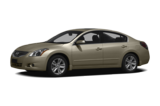 2011 Nissan Altima
Asking Price Range
$6,784–$14,720
Compare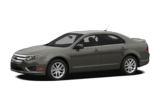 2012 Ford Fusion
Asking Price Range
$7,738–$16,110
Compare
Featured Services for this Volkswagen CC