Average Ratings
---
34 out of 35 people recommended this car.
---
Great Car, TERRIBLE IN SNOW!
by Rauchie from Cleveland, Ohio | February 7, 2015
I bought this car for my son and we have loved it......until the SNOW hit. The CC is the worst car in snow I have ever seen or even read about. It got stuck several times in our relatively flat driveway! I live in Ohio and may have to sell it. I will give snow tires a chance first, but wow, what a bummer!
Purchased a new car
Uses car for Just getting around
Does recommend this car
---
Almost a Mercedes
by Cheap luxery from BG, IL | September 19, 2014
I wanted this car because I could not afford the Mercedes that looks like this. So far I am enjoying it and very happy I bought it.
Purchased a new car
Uses car for Commuting
Does recommend this car
---
Think twice & do your homework!
by Andy from Phoenix | January 21, 2014
Before you do anything ask one question: Why are used CC's so cheap? The answer? Because people who bought the car brand new are dumping them with only 20k to 30k miles for a reason. Mechanically the car is unreliable and you will be spending extra money for repairs! Beware of the above average oil consumption on the car. DO NOT follow the recommended oil change of every 10k miles! At 40k miles a main bearing bolt cracked and the transmission seal leaked. How or why these unrelated things happened has 2 mechanics at 2 different shops stumped. The car is beautiful, rear leg room outstanding, trunk is huge! Fun to drive! But it all comes at a HUGE expense for repairs. BEWARE!
Purchased a new car
Uses car for Commuting
Does not recommend this car
---
GREAT CAR BUT NEEDS SOME IMPROVEMENTS
by PK from ALABAMA | January 14, 2014
GREAT CAR BUT NEEDS SOME IMPROVEMENTS LIKE FIXING THE PROBLEM WITH THE HIGH PRESSURE FEUL PUMP GOING BAD. OTHER THAN THAT, THE CAR IS GREAT
Purchased a new car
Uses car for Transporting family
Does recommend this car
---
Love our CC Lux
by Former Audi owner from Frederick, MD | December 9, 2013
We did a lot of research and drove many cars before deciding on the CC. The German build quality and road feel was a big deciding factor (my wife said it drove like her 3 series). The car can be expensive compared to competing cars, but we purchased at the end of the model year (2013) so the discount put the car in the same category as many common mid size cars. Adjusted for price, our CC Lux was much more car than a competing Accord, Sonata, Mazda 6 or Camry. We do not have enough miles on it to comment on the reliability yet, but the build quality, driveability, fuel economy and the luxury and technology is first rate. My wife loves the look and her friends have no idea what kind of car it is. I like having cars that are not common on the road and feel that the CC is a hidden gem. It reminds me of my A4 and A6 Audi vehiclesI have owned in the past. Very impressed with our new VW CC!
Purchased a new car
Uses car for Commuting
Does recommend this car
---
suprising performance
by drivingbill from New Jersey | November 14, 2013
Picked up this car 2 weeks ago. Performance has not suffered with regular gas. Dealer filled the tank with regular when I bought it. I am getting over 31 mpg. Feel the road type of ride, but solid. Real smooth on the highway. This car can really accelerate with the turbo, hitting highway speed is no problem. The seat warmers are a plus.
Purchased a new car
Uses car for Commuting
Does recommend this car
---
Sharp & Sporty
by Satisfied VW owner from Nebraska | June 27, 2013
I love my new car purchase. I looked at several CC Sport and fell in love with the style & performance. The great gas mileage is a definite plus.
Purchased a new car
Uses car for Just getting around
Does recommend this car
---
VERY SURPRISED
by treasureharley from Palm Beach, Florida | February 27, 2013
Well my first car was a 1987 jetta and it was very utilitarian but dependable. Since then I have had 20 cars from mercedes, bmw, hummer, jag,acura, caddy, lincoln well you name it. The other day I was at my buddies car lot and noticed this really sleek car a 2012 cc rline with 9400 miles. So I asked to drive it and after 10 minutes I found myself buying it. I haven't looked at a VW for over 25 years and this car was the bomb. great style, fit and finish. roomy interior and well appointed and it was very fast. If you out there looking for a sedan like a buick regal or a mercedes c class do yourself justice and go drive a vw cc R you will be impressed with not only the quality of the car but the price, fit and finish!
Purchased a new car
Uses car for Commuting
Does recommend this car
---
Most fun car iv owned!
by Joe from New york | February 26, 2013
I currently lease a 2012 vw cc which I bought in october of 2011. I personally think this car is outstanding and would recommend to anyone, I like the idea that there aren't many on the road and you are not just driving another accord or 3 series, you will most likly not have more then one in your neighborhood. In addition the quality of material on e exterior as well as interior is amazing. Comparing this car to many other volkswagon or other affordable car brands this car really blows the other cars away. This car has great fuel economy and rides extremely smoothly, but when you put the car in sport mode it really transforms into a high performance beast. I would recommend this car to anyone but would recommend spending the extra money and loading it up with at least a sun roof. Mi only have two complaints, my first would be I do not think a sunroof should be an option, because it isn't major turnoff when a 30000 dollar Volkswagen doesn't have an option like that standard, because many people would just buy a BMW or Audi once you are in that price range and not give the cc the shot it needs. And also the tire pressure monitoring system speratically says flat tire, and my passenger door makes a loud clicking noise which I need to get checked out. Over all I am very impressed with this car and would recommend to anyone! (ps. This car is absolutely terrible in the snow, it is them worst car iv ever driven in the snow) but that isn't a compliant because is car isn't meant for snow anyway
Purchased a new car
Uses car for Just getting around
Does recommend this car
---
2012 CC
by 930driver from Main Line , PA | December 24, 2012
The CC with LUX Limited package has all of the options on a competing Audi or BMW for 15,000 less. I love the fact that there are not many on the road and that I am not paying for the status of having another badge on the car. Compared to Asian sedans and the Passat, it has a true German ride. The DSG has a little to get used to and the car feels slightly underpowered, but a true value in the marketplace
Purchased a new car
Uses car for Commuting
Does recommend this car
---
People Who Viewed this Car Also Viewed
Select up to three models to compare with the 2012 Volkswagen CC.
2014 Nissan Rogue
Asking Price Range
$15,312–$25,108
Compare
2010 Toyota Corolla
Asking Price Range
$6,264–$12,964
Compare
2012 Subaru Forester
Asking Price Range
$12,124–$22,112
Compare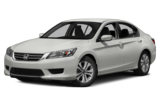 2014 Honda Accord
Asking Price Range
$14,256–$23,580
Compare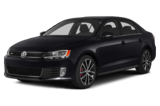 2014 Volkswagen Jetta
Asking Price Range
$8,655–$19,291
Compare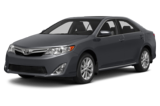 2014 Toyota Camry
Asking Price Range
$12,609–$19,977
Compare
2012 Honda Civic
Asking Price Range
$8,343–$16,815
Compare
2012 Honda CR-V
Asking Price Range
$13,811–$22,595
Compare
2012 Nissan Altima
Asking Price Range
$7,514–$16,058
Compare
Featured Services for this Volkswagen CC