A boxy little Volkswagen hatchback with a small four-cylinder engine may not sound too exciting, but VW has added something to the basic Golf that launches it into pocket-rocket territory. That something is a new engine option, a 1.8-liter, dual-cam four banger with five valves per cylinder, and motivated by an intercooled turbocharger, giving it the torque and power of a V-6. Now, VW has four engine choices for its Golf and Jetta models: the standard 2-liter four with 115 horsepower; a four-cylinder diesel for reliability and economy; the new turbo four; and the VR6, a lively V-6 that makes 174 horsepower, once again available in the sporty Golf GTI. The 150-horse turbo engine also is offered in the New Beetle, giving the retro coupe as much go as show. The 1.8 turbo was unleashed by VW in February for the remainder of the 2000 model year. For the Golf, VW needed to fill the gaping hole between the price and power of the entry-level hatchback and the performance-bred VR6 models, which get fairly pricey. The turbo fits the bill nicely, adding just $1,550 to the base price. For less than $20,000, Golf offers a fast, fun ride that can serve as a commuter during the week and a back-road getaway car on the weekend, with excellent gas mileage. The back seat is tight, even in the four-door version tested here. I took two reporters out to lunch, all of us big guys, and although we fit, it did create an irritating whine from the back seat. The dashboard is fairly straightforward and works well, except for the cup holder, which juts out from top center and effectively blocks the CD player. The four-door GLS is not as taut or hyper as the two-door GTI model, but it has plenty of character, including the poised handling and responsive steering that have become hallmarks of VW and its upscale Audi siblings. With 150 horses, the GLS becomes a complete package of satisfying performance. Acceleration is smooth and brisk, the four-banger setting up a pleasing howl under throttle. Sixty mph comes at the top of second gear in just eight seconds (the manufacturer says), with lots of available torque and flexibility across the rpm range. Some turbo lag is evident, especially coming out of a slow corner. The front-wheel-drive Golf has a moderate amount of torque steer (when front-drive cars pull left or right under acceleration), as well as a tendency to chirp the tires a bit too easily. There's also a fair amount of road noise, especially over rough surfaces. The tester was equipped with a five-speed manual, the better to enjoy the Golf's sporting nature, but with the turbo's solid engine torque, an automatic transmission would probably work as well. The manual shifts with precision, although a tad rubbery. I like how reverse gear is engaged by pushing downward on the gearshift, then over to the left, a standard setup that harks back to early Beetles. Stylistically, the four-door Golf is plea singly boxy, looking somewhat like a modern version of a British Mini. The contoured fenders and sloping rear aspect have a resemblance to BMW's sharp Z3 sports coupe. The bottom-end Golf can be had for $14,900, while the GLS models include a full load of standard equipment, such as power locks, windows and mirrors; premium stereo; front and side air bags; antilock brakes; height-adjusting front seats; and cruise control. With its new engine option, the Golf continues a role that goes back to the original Rabbit of a quarter century ago: a sporty alternative to U.S. and Japanese subcompacts, with enough character and performance to inspire a cadre of loyal fans. 2001 Volkswagen Golf GLS 1.8T Vehicle type: Five-passenger, four-door hatchback, front-wheel drive. Base price: $17,900. Price as tested: $19,995. Engine: 1.8-liter inline-4, turbocharged, 150 hp at 5,700 rpm, 155 lb.-ft. of torque at 1 ,750 rpm. Transmission: Five-speed manual. Curb weight: 2,906 pounds. Wheelbase: 98.9 inches. EPA mileage: 24 city, 31 highway. Highs:
Strong engine.
Solid handling.
Reasonable price. Lows:
Tight back seat.
Torque steer.
Road noise.


---
People Who Viewed this Car Also Viewed
Select up to three models to compare with the 2001 Volkswagen Golf.
2004 Honda Accord
Asking Price Range
$2,798–$9,102
Compare
2017 Chevrolet Equinox
Starting MSRP
$23,100–$31,790
Compare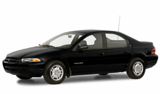 2000 Dodge Stratus
Asking Price Range
$750–$4,474
Compare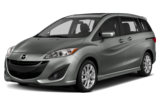 2014 Mazda Mazda5
Asking Price Range
$10,608–$17,672
Compare
2017 Toyota Land Cruiser
Starting MSRP
$84,325–$84,325
Compare
2000 Hyundai Sonata
Asking Price Range
$20–$6,176
Compare
2006 Pontiac G6
Asking Price Range
$2,195–$9,807
Compare
Featured Services for this Volkswagen Golf