Average Ratings
---
21 out of 22 people recommended this car.
---
2011 TDI 6Speed
by vinte23 from Reading, PA | July 20, 2015
Great Car...I drove this car for almost 4 years and put 80 some K on it...my only complaints are with the ride which is very firm , the seats are not very comfortable and it can be hard to drive slow in bumper to bumper traffic ...other than that its all good...did I mention you can get 50MPG with the AC on...
Purchased a new car
Uses car for Commuting
Does recommend this car
---
Fantastic Little Compact
by DasAuto from Fort Wayne, IN | September 2, 2014
This is a wonderful little car that has loads of room. It is a blast to drive and with certain options great for any music lover. I love driving it every day to work and find myself making up excuses to drive it even more. The gas mileage is not amazing but it is pretty standard for a car of this size. It is a fun sporty car that is still roomy and functional. I would recommend the 4-door version because of the ease of access for passengers in the back.
Purchased a new car
Uses car for Commuting
Does recommend this car
---
I LOVE my TDI!!!
by Just another average Joe from Citrus Heights, CA | June 25, 2014
I recently purchased a used 2011 VW Golf TDI 2DR 6MT. I could not be more pleased with this car. I have had it for a little over a month now. The car is SO comfortable, and rides very smooth. Being that this is my first diesel, I have had to adjust to the powerband which is VERY different than my last car (an RX8). Once I had adjusted, I am very pleased with the amount of and the way the power is delivered. Plenty of juice when I need it, and plenty refined when I don't. The exterior styling is second to none in my book. I looked at all of the players in this segment, and for my taste, the Golf hits all of the right notes. I smile every time I walk up to my car...and remember, my last car was an RX8. A car praised by every auto magazine for it's beautiful design. Sure, I no longer get asked "what kind of car is that???" at the gas station, but I grew tired of that after a few years any way. The interior is where this baby really puts distance between the competition. The seats are extremely comfortable, yet are also very sporty. The side bolstering is right were it needs to be, and not where it shouldn't be (at least for my 5' 10", 200lb. frame). The stereo is incredible. The AC works phenomenally. The glove box cooler (yes, I said GLOVE BOX COOLER) is probably one of the coolest things ever. My Snickers bar is always at the perfect eating temp! My 6' 0" son sits very comfortably behind me in the back, with plenty of leg room. The 60/40 folding seat enabled me to bring home supplies from the local hardware/lumber supply. A job I previously could only do with my truck. There is plenty of room for trips to the grocery or Costco. AND....I cannot do a proper review of this amazing vehicle without mentioning the absolutely INCREDIBLE fuel mileage. My first tank averaged 48.3 mpg. This was mostly freeway driving, but keep in mind some of it was during stop and go, rush hour, Northern CA traffic. My second tank (so far) has not been quite as amazing. I am currently averaging 37.6 MPG, with a good deal of (very aggressive) city driving, along with the rush hour freeway driving. I should also mention that the AC is on at all times...it gets hot in NorCal! Would I recommend this car to a friend? Absolutely! In fact, one of my co-workers is currently looking for her own little Golf gem, and another recently purchased a Jetta Sportwagen TDI. So, in summary, if you are looking for a stylish, small, fun to drive, comfortable, practical, and extremely economical vehicle, be sure to add the VW Golf TDI to your list!
Purchased a new car
Uses car for Commuting
Does recommend this car
---
5th TDI
by TDI Rocks! from Celina, TX | January 2, 2013
The Volkswagen Golf is one thing going for it that makes it stick out above all other cars... the TDI engine. This is my 5th TDI and is every bit as good as the others. My wife sports around a 2010 Golf TDI and after driving to California this past November, we decided her grey ghost needed a mate so I sold my 2003 Jetta with 144K miles on it and found a black 2 door manual Golf TDI. If you have never owned one of these cars you would not understand the excitement behind the TDI engine. You get the best of both worlds; excellent fuel economy with awesome performance. Plus I hate batteries found in every hybrid out there. Battery power simply a dumb idea. If you want a great performing, comfortable riding, fuel sipping car, find yourself a Volkswagen with a TDI engine! (And run from any car with a battery for power!!)
Purchased a new car
Uses car for Commuting
Does recommend this car
---
2011 VW Golf TDI DSG
by KonaJack from Barrington, IL | July 14, 2012
After 19 months and 23,000 miles I can say that this car has performed flawlessly. I bought it knowing that there have been issues if contaminated fuel hits the High Pressure Fuel Pump - but I decided to take the chance since the Golf is so superior as a drivers car compared to any of the hybrids (and I've owned a few) or most Japanese and American cars for that manner. The interior build quality is still top-notch (unlike the Jetta and to a lesser extent the Passat). The suspension and seats in the TDI are basically taken from the GTI so it's a very sporty car to drive -the torque is addictive, just don't expect a high-revving engine like in a typical sports car. I've averaged 40 MPG in a mix of city/hwy and drove 1,000 miles in one day from Chicago to Denver with just one fuel-stop in Omaha - arriving 15 hours later without feeling tired. I look forward to driving it every morning. You pay more for the Golf but it feels more like an Audi.
Purchased a new car
Uses car for Commuting
Does recommend this car
---
It's been at the dealership shop for 3 months!
by thumbs down from Missouri | April 26, 2012
I bought the 2011 TDI after researching small cars for safety, efficiency, and reliability. I loved it until the weather got cold, at which point I had a few mornings when it was hard to start, and then it refused to start at all in the middle of the day! I work live in a small town and work in an even smaller town 30 miles away, so efficiency, but also reliability, are rather important. In hopes of possibly being able to drive myself home that night, I made the mistake of getting it towed to the nearest shop. The $130 bill that I got stuck with was only the beginning (I should have known to call the VW CARE line when my car died?!), because now I've had to make 3 250 mile round trips to the dealership and I've made 4 car payments since I last drove my own car!
Purchased a new car
Uses car for Commuting
Does not recommend this car
---
2011 VW Golf Base Model
by Common Man from Allentown, PA | December 27, 2011
Great car, fun to drive, but not too good on gas! This base model only gets 26 MPG around town. My 2004 got about 29 MPG. I was expecting better with improvements in technology. However, this one is more like a "race car". So it is better in performance and comfort than the 2004, but at the expense of fuel economy.
Purchased a new car
Uses car for Commuting
Does recommend this car
---
Less HP okay
by Jeff from NJ | October 19, 2011
I had a 2001 TDI (90HP) that was destroyed in a head on by an idiot driver. Would have been killed if not for the diesel engine and multi-airbags. Looked at a 2011 with 140HP, but logically the mileage was decreased with the extra 50 HP. Love the TDI, but wound up buying a 2006 100HP one used. 90HP is plenty of get up and go with a turbo-diesel and diesel's high torque. IMHO making the HP greater each year defeats one of the purposes of the diesel efficency. Had the used one not been available, I would have bought the 2011.
Purchased a new car
Uses car for Just getting around
Does recommend this car
---
2011 Golf 2.5 2dr 5spd
by Kuma from Loveland, OH | September 12, 2011
Purchased this car 4 months ago, and still love driving it. Good german engine, great style, and nice interior. I got this car for my wife, and we both love it. Pros, * good price * nice engine * nice handle * great style * nice interior * fuel efficient Cons, * base model with little options to choose * 6spd manual is not available for gasoline model * no premium wheel for gasoline model * warranty is shorter than similar competitors * finance/lease options are not as good as others If I get pick again, I will pick the VW Golf over again, but definitely go to a 4 doors!
Purchased a new car
Uses car for Commuting
Does recommend this car
---
Goin Golfing
by Car Guy from Rockford, IL | August 3, 2011
I've owned a VW before and loved the car very much. This new 2011 Golf TDI has lived up to my expectations so far. Nice handling, plenty of pep, and 38.2 mph. on my very first tank of diesel. Very happy new owner!!
Purchased a new car
Uses car for Commuting
Does recommend this car
---
People Who Viewed this Car Also Viewed
Select up to three models to compare with the 2011 Volkswagen Golf.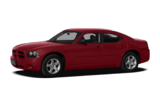 2010 Dodge Charger
Asking Price Range
$3,678–$20,442
Compare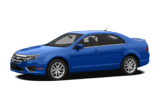 2011 Ford Fusion
Asking Price Range
$6,207–$14,683
Compare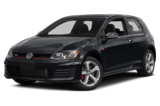 2015 Volkswagen Golf GTI
Starting MSRP
$24,785–$31,540
Compare
2012 Volkswagen GTI
Asking Price Range
$11,791–$19,283
Compare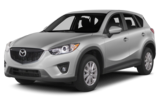 2013 Mazda CX-5
Asking Price Range
$12,736–$23,168
Compare
2014 Subaru Impreza
Asking Price Range
$13,102–$22,930
Compare
Featured Services for this Volkswagen Golf