Average Ratings
---
11 out of 13 people recommended this car.
---
Everything was OK until......
by Golf No More from Worcester, MA | May 17, 2016
This car was pretty good until earlier this year when my floorboards were soaked from water coming from my sunroof drains - I didn't even know sunroofs had drains until I owned this car. And I've had 3 other cars with sunroofs. This essentially RUINED my car. Even after VW said they fixed it - I still was finding mystery water in my trunk (with my spare tire). Car smelled like a swamp. Had to replace the whole carpet and it still had a smell. Covered it in febreeze and traded it in - no thanks to VW for their help with fixing or solving the issue either. My dealer was terrible and had zero interest in helping me save this car.
Purchased a new car
Uses car for Commuting
Does not recommend this car
---
2011 TDI
by STS from St. Louis, Missouri | October 1, 2015
I have a 2011 Golf TDI with the manual transmission. 80,000 plus trouble free miles. An excellent car in every way.
Purchased a new car
Uses car for Commuting
Does recommend this car
---
The Peoples' Car is a Masterpiece
by TwinCamAlfa from Raleigh, NC | March 16, 2015
VW has fabulous design and engineering talent, and the Golf TDI demonstrates that talent in every detail. The Golf has all the virtues that make German cars feel so good to drive, without the maddening complexity and astronomical price of the German luxury marques. The Golf TDI does it all. It's compact and roomy, comfy, quiet, powerful, economical, sporting, and, to my eyes, quite good-looking, with an honest, simple style all its own. The roomy interior is nicely and simply detailed, with controls that are easy to master and proper seating that holds the driver in place so he can maintain control over the car. One thing I particularly appreciate is the solidity and rigidity of the body structure. The car feels all of a piece. What differentiates the Golf from everything else near its price and size is that it's a real driver's car, with the kind of handling, brakes, steering and suspension that will deliver on Germany's autobahns at 100+ miles/hour. The fine and balanced combination of power with economy (especially with the turbocharged diesel motor), finish and materials quality, and outstanding behaviour on the road makes the Golf a must if you're a driver who enjoys and practices the art of driving. No other land builds cars as well as Germany does, and VWs stand out because they make those great German qualities available to people of moderate means—and the people have never had it so good!
Purchased a new car
Uses car for Just getting around
Does recommend this car
---
Great car - but unreliable
by NomoreVWs from Palo Alto, CA | July 12, 2014
I have bought a Golf TDI with manual 6 speed transmission in October 2012 and I no longer have it (June 2014). Read on to find out why. First the good: Driving this car was a pleasure. The car sits perfectly on the road (it had a sports suspension which they no longer make), drives like a charm and that at a mileage of around 45mpg, mostly freeway. It is hard to say anything negative about it. Of course, like every car, there are a few oddities about it (why is the foot area of the passenger seat illuminated in the dark and you cannot find the ignition?), but that is not important. The trouble started a few weeks after I bought it: the check engine light came on. When I got out of the car it smelt burned. They towed it 35 miles back to the VW service and some gasket had leaked. Back in Germany, relatives of mine who work for VW told me: "yes, that can happen". A few months later, after the first service, the engine light came back on and this time it was the oxygen sensor. 2 weeks later it came on again and they told me that VW had requested earlier they replace the sensor rather than the entire exhaust. This time they had replaced the entire exhaust and had test driven the vehicle with a VW engineer to make sure that all was ok. They did that because I made clear that I would make use of the CA lemon law as soon as I could. This time, it held for a bit more than a year. A few weeks ago, after ~ 32000 miles, close to the end of warranty, the check engine light was back for yet another reason. I had them repair it and decided that it is time to get rid of it. Given the outrageous repair costs for VW, I think that was a wise move. I have not mentioned that: some incidences with the service made it perfectly clear that they had no clue how to fix German cars. Clearly, it would have been a bottomless pit. I have learned my lesson: do not dismiss the statistics on car reliability, where VW is consistently near the end. The conclusion therefore is that you should never by a VW Golf TDI if you depend on it; it is a dangerous game.
Purchased a new car
Uses car for Commuting
Does not recommend this car
---
A great ride and a great car!
by Tony in Florida from Naples, Florida | June 16, 2014
This is the Golf TDI , two door hatchback, six speed manual, and of coarse a diesel. Me, a semi-retired car enthusiast who owned many technically interesting cars. I have this car as my daily runabout driver for over a year now and use it primarily in town with a weekly 40 mile interstate drive at speeds around 75-80. I'm getting an overall mileage of 38 mpg and on the interstate 45. Driving this car makes me feel young again, more fun than even the Saab 900, Audi A4, and BMW 530i (all manual trans.); not as comfortable for an aging butt, though. With the rear seat back rest down you can carry an amazing amount of cargo. The car is very stable at speed and has great acceleration in town since peak torque comes real early 1750-3000 rpm (diesel for you!). The only thing I had to add is a seat cushion for the driver seat to help with getting in and out of the car. It's a real shame they don't import the two door diesel to the US anymore.
Purchased a new car
Uses car for Just getting around
Does recommend this car
---
Love my Golf
by Golf Driver from | April 21, 2014
I traded in a nice but bulky SUV and have never regretted it. I have the two-door standard version and although I would have preferred the four-doors, it has worked out fine giving my 8-year-old plenty of room in the back seat. It is sturdy, fun to drive, and has a lot of personality. I plan on keeping this car for a very long time - it is a part of our family!
Purchased a new car
Uses car for Just getting around
Does recommend this car
---
vw golf for seniors
by reliable auto owner from Kingman, Az | December 12, 2013
good car with only 1 fault, Should have bought a 4 door, doors are too wide for easy parking without hitting other cars, Otherwise every thing is fine. Good ride,good economy and is fun to drive.
Purchased a new car
Uses car for Just getting around
Does recommend this car
---
Love my new car!
by Kimberly from Pittsburgh pa | October 16, 2013
I bought the basic model and I absolutely love it! It is very affordable. The engine is very powerful. Great control and visibility. I actually feel safer and live to drive now! The salesmen showed me how strong it was, he leaned up on the door, tried to dent it, I was impressed. Too bad after the sale he snubbed me and didn't have it washed or cleaned. But otherwise the car was worth it!
Purchased a new car
Uses car for Transporting family
Does recommend this car
---
Volkswagen Means Value and Reliability
by Beep-Beep from Reno,NV | September 9, 2013
My spouse has job that requires significant driving, upwards of 450 miles per week. We had a 2005 Volvo S-40 that was up to 159,000 miles and was starting to consistently have minor problems. She does receive a "car allowance" from her employer and we wanted to keep the vehicle purchase within that allowance. We were hoping to get 200,000 out of the Volvo, but it just kept having small and sometimes pricey repairs. We looked at a number of smaller 5 door hatchbacks, and it came down to the Golf and the Ford Focus. The 5 door Focus is great car, but very limited availability in our area and added dealer markups put the car at the $30K price point and made us take a second look at the Golf. I have owned a number of Volkswagens from early "Bugs" to GTI's and always found them to be a safe, sturdy vehicle with above average performance. The 2013 Golf rates very well with consumers and automotive report reviews. It is the number five rated best affordable small car in the world. The highway fuel mileage is below the Focus (and others) and this fact takes it down a few places in most ratings. The overall vehicle finishes are as tight and clean as the Focus, and the available options come very close to the Focus. The interior is clean and modern, if somewhat spartan, with cloth seats and multiple airbags. The electronics are basic, but extremely functional. The only change I made was to add an Alpine Parrot Bluetooth receiver with multiple format and device input options, rather than pay the additional $4K for alloy wheels, a sunroof, and the VW Bluetooth radio. The install kit fit perfectly and took approximately one hour for the install. One of the features that I find entertaining is that the alarm lock sound matches the original Beetle horn with a "beep-beep". A nice subtle nod to Volkswagen's history. We purchased the base model Golf for $21,046. The ride, handling, and engine performance, are slightly better than the Focus in my opinion. The steering is tight, the ride solid, and the performance, even with the DSG Tiptronic AT, met my expectations for a German automobile. My spouse wanted a safe, reliable, inexpensive car that would hold its value through a five year time span. This vehicle fits the bill. Volkswagen has one happy customer here again.
Purchased a new car
Uses car for Work
Does recommend this car
---
Awesome Car!
by Dogged from Jacksonville, FL | May 24, 2013
Three years ago, I needed a new car to haul my kids around. They were 9 and 12. I tried a VW Golf TDI, which I loved, but ultimately ended up buying a Mazda 5 microvan--in fact, my review of it is still on this website. The Mazda was very useful, but did nothing to excite me. Last week, I finally got the TDI I should have gotten three years ago. My now much bigger children fit in the back seat with room to spare, plus we carpool with two other teenagers. Hard to believe, but this is a fine family car. Americans are so used to needing large vehicles, but so many needs can be met with smaller cars. I got the red automatic, and it is so, so, so fun to drive--especially after driving the Mazda 5 for three years. I am so glad I made the switch. I hope to have my new car for many years.
Purchased a new car
Uses car for Transporting family
Does recommend this car
---
People Who Viewed this Car Also Viewed
Select up to three models to compare with the 2013 Volkswagen Golf.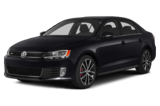 2014 Volkswagen Jetta
Asking Price Range
$8,668–$19,292
Compare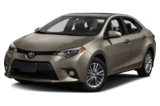 2014 Toyota Corolla
Asking Price Range
$11,170–$18,266
Compare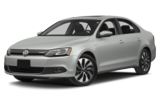 2013 Volkswagen Jetta Hybrid
Asking Price Range
$10,967–$19,631
Compare
2014 Volkswagen GTI
Asking Price Range
$15,470–$23,818
Compare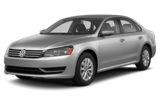 2013 Volkswagen Passat
Asking Price Range
$9,107–$19,151
Compare
2014 Volkswagen Jetta SportWagen
Asking Price Range
$9,100–$24,532
Compare
2014 Mazda CX-5
Asking Price Range
$15,069–$25,849
Compare
2013 Subaru Impreza
Asking Price Range
$11,571–$21,907
Compare
Featured Services for this Volkswagen Golf