It could be said that, for a period when the 1970s bled into the 1980s, the engineers and designers and honchos at Volkswagen boxed themselves in. After the last German-built Beetle rolled off the assembly line in 1978, its rounded shape gave way to a sharper-edged rig that Volkswagen hoped could be the next "peoples' car." Unfortunately, the boxy Rabbit, plagued by valve sleeve problems and, really, a tiny and tinny little box, would never generate the loyal following that had embraced the Beetle. But a good thing did evolve from the Rabbit - the GTI. As Americans continued to lumber about in big American steel and as VW's market share slipped, a GTI version of the Rabbit became available at only about $1,000 over the Rabbit's $7,000 base price. It was a speedy, economical car that, Car and Driver magazine reported at the time, was quicker than a Pontiac Trans Am. Eventually the GTI came to stand on its own badge, though by the mid-'90s its lines had blurred with the Golf and there wasn't much distinctive about it. In 1999, however, Volkswagen, using the same underpinnings that went beneath the New Beetle and the Audi TT, gave the GTI new life, outfitting it with a choice of engine options - a 115-horsepower 4-cylinder engine and a 174 horsepower V-6. A 2.0-liter turbo diesel engine is also an option. For 2001, it's got the most zip it's ever had, thanks to yet another engine offering, this time a 4-cylinder, 1.8-liter, intercooled, turbocharged engine that squeezes out 150 horsepower across a strong and impressively broad torque band. It is an engine that rockets the GTI forward with no sense of turbo lag (in fact, if you weren't told there was a turbo in this car, you might not know it). That peak torque band runs from just below 2,000 rpms and continues to nearly 4,600 rpms. One-hundred-fifty horses never felt so strong and enduring. The 1.8 comes with either a 4-speed automatic transmission or, as tested, a 5-speed manual. The manual operated in a smooth series of swift clicks up and down the gear ratios, so well fed by that band of torque that premature upshifts did not cause lag, and lingering in a lower gear as the engine approached red line produced a steady scream forward. One of the wonderful traits of the early '80s GTIs was that, for such an inexpensive car, they handled and cornered superbly. I drove a 1966 Mini recently and was impressed with its handling, with the way it could be thrown into corners. You could do the same with that early generation of GTIs, though that trait got lost by decade's end. Well, now it is back as the new front-wheel-drive GTI surges foward with no sense of torque steer but a strong sense of sticking to the road. Even a slight bit of understeer is expected and predictable as the car seems to flatten itself as it is tossed at speed into corners. There is no sense of yaw, only a slight indication of body roll, and a lingering sense of control. That quickness, stabilit y, and stickiness served well during commuter travel on the highway where the GTI's pep made passing easy and its stability made quick lane changes nimble and safe. The GTI's suspension has struts, telescoping shocks, coil springs, and a stabilizer bar up front, while in the rear an independent torsion beam axle is aided by coil springs, telescoping shocks, and a stabilizer bar. Though its corners have been rounded, the GTI still has that certain rollerskate look, an outline it shares with the Golf. Inside, it seems to border on spartan (though myriad, confusing radio controls are far from spartan), yet its wood appointments and cream leather interior give a sense of luxury. The seats are upright and firm, with stiff thigh support and firm bolsters. The combination of blue lighting and red dials gave nighttime driving a sci-fi feel that I liked. And frankly, it's a pretty luxurious car for just over $20,000. Those '80s versions certainly didn't have as standard fare po windows, heated seats, air conditioning, front and side-front air bags. One interesting option are side air bags that deploy from the rear pillar and cover all side windows. Also featured on the new GTI are ABS, traction control, cruise control, a trip computer, heated windshield washer nozzle, a rain-sensing wiper system, a six-disc, trunk-mounted CD changer, and multifunction controls on the steering wheel for audio and cruise control. The GTI may be a box, but for a small car, it's a spacious box, with high headroom, very good legroom up front, and moderate legroom in the rear. The boxy trunk is also larger than you'd expect when first viewing the car. The 174-horsepower V-6, which performs so well in the Jetta, is still available in the GTI, and if you're looking for long-haul ooomph, that may be the way to go. But if you're looking for pure spirit, go with the little turbo. It's got spirit to spare. 2001 GTI Base price: $19,275 Price as tested: $20,750 Horsepower: 150 Torque: 155 lb.-ft. Wheelbase: 98.9 inches Overall length: 164.9 inches Width: 68.3 inches Height: 56.9 inches Curb weight: 2,915 lbs. Seating: 5 passengers Fuel economy: 25.6 miles per gallon SOURCE: Volkswagen North America ; fuel economy from Globe testing. Nice touch: The fine, intricate job of sewing on all the leather seams. It looks like something you'd find in a far more expensive car. Annoyance: Back to those audio controls. Too myriad and too small.
---
People Who Viewed this Car Also Viewed
Select up to three models to compare with the 2001 Volkswagen GTI.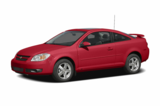 2007 Chevrolet Cobalt
Asking Price Range
$2,130–$9,078
Compare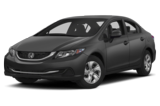 2013 Honda Civic
Asking Price Range
$11,067–$17,987
Compare
2014 Volkswagen CC
Asking Price Range
$13,675–$28,111
Compare
2016 Chevrolet Malibu Hybrid
Starting MSRP
$27,770–$27,770
Compare
2001 Subaru Legacy
Asking Price Range
$1,346–$6,506
Compare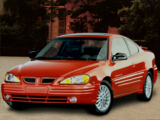 1999 Pontiac Grand Am
Asking Price Range
$6–$5,470
Compare
2006 Kia Sportage
Asking Price Range
$3,321–$10,013
Compare
Featured Services for this Volkswagen GTI