Average Ratings
---
22 out of 36 people recommended this car.
---
Long Term 2010 VW GTI Review
by CarNut from San Francisco, CA | December 22, 2014
I just wanted to give a real life long term review of my 2010 GTI since most reviews are from shorter term users. I ordered mine brand new back in Dec of 2009 and took ownership April 2010. I ordered a 4 door dark grey with HID lights, Navigation, Sunroof & Dynoaudio. In short I have had zero issues with my car! Knock on wood but it has cost me zero out of pocket during the first three years of ownership outside of changing my windsheild wiper blades. From years 3-to now I've only changed my oil every year/10K miles. I am getting to the point when I do need to start performing maintenance things to ensure it keeps going strong. Overall the car looks great, drives great and still feels solid. I do take good care of my car and people always ask me how new my car is when they get in. I live in SF so I do mainly city driving which isn't exactly easy on a car. I do drive around the greater bay area so my car does get some use. Granted I do have very low miles (30K) for a car going on 5 yrs but still. It's 5 years old and I use is multiple times a week.
Purchased a new car
Uses car for Just getting around
Does recommend this car
---
Amazing
by carbon from LA | March 18, 2013
For those poeple who complain on the power: Take it to the freeway or somewhere safe and PRESS on the pedal!!! then come back and talk to me! When utilized Turbo adds 1/3 of your listed HP which means that you can smoke a 2012 Porche Boxter with your GTI (first hand experience). I have 49k on the DSG transmission with no issues and the car flies. Change the oil on time. 5k for me (including transmission oil every 40k or less). You can fit anything and everything in the back. I brought home a Queen size bed (in pieces but still). Love the lights because when you hit the turbo people need to know you're coming! Not that the engine won't let them know!! The car is a perfect combination of fun and convinient. I am not planning on selling this baby ever. Hopefully will never have to.
Purchased a new car
Uses car for Commuting
Does recommend this car
---
Very practical and fun to drive
by drewcar from South Grafton MA | January 26, 2013
If you are interested in a 2010 VW GTI, read the 2011 and 2012 reviews on cars.com as well. The cars are essentially the same for each year, but for some reason there are some negatives reviews of the 2010. Also read the expert video reviews of the 2010 and you'll hear that they all love the car. People that have driven thousands of cars in their personal lives think the car is one of the best available on the market today. why? Find out. I had a list of vehicles I wanted and my list did not include the GTI. A friend of mine suggested driving the GTI because he loves his. I drove the GTI first and did not even bother driving the other cars on my list; I bought the car right away. Excellent seats, steering wheel, overall ergonomics, gas mileage, power, handling, interior space and unmatched practicality. I also recently drove in 3 inches of un-plowed roads, and had no trouble at all. It might not be fast enough for people younger than me, but plenty of power and it sounds very good too. I can spin the wheels in second gear on drive pavement and easily chirp third gear. That's fast enough for most people. I can fit all four of my children in the car comfortably too. Add it to your list and then drive one.....
Purchased a new car
Uses car for Commuting
Does recommend this car
---
Best car overall I have owned
by Science Teacher from Altanta, Georgia | June 4, 2012
Fun to drive and very reliable. I have 50,000 miles on my 2010 VW GTI with no problems. Average mileage in town about 27-28 and on the highway 31. Automobile magazine's Car of the Year in 2010, and now I know why.
Purchased a new car
Uses car for Just getting around
Does recommend this car
---
Makes driving enjoyable
by Science Teacher from Atlanta | April 19, 2012
I have 46 K on my 2010 and (knock on wood) nary a problem. I opted for the manual 6-speed and am glad I did. The GTI handles like it's on rails, is very comfortable on trips and has excellent pickup and torque. This car makes driving enjoyable. I hope to keep this one a long time. I think it's VW's best-made vehicle.
Purchased a new car
Uses car for Commuting
Does recommend this car
---
A sophisticated small German GT
by Gauhog from Wilmington,DE | February 29, 2012
I noticed that the GTI was always on someone's ten best car list, so when it came time to replace my daily driver, a manual '07 Mini Cooper S, I tried the GTI. My car is a '10 manual 4-door w/nav that I bought used. It was a certified car with an additional warrantry added so I feel pretty safe. With 15,000+ miles on it now the car is still quite tight and responsive. The brakes are very good, although they could have spent a couple of bucks making the standard red calipers look a little better. The interior is well styled, and well made, and the seats are typically German firm. For taller drivers the two-door might be better because the longer door makes ingress/egress easier. The engine is torquey and zips up to redline quickly and smoothly. The gearbox is excellent. The Mini, although with less horsepower and torque, but a little more noise seemed a little quicker on initial acceleration but that might have been from the lighter weight. Fuel economy isn't as good; about 22 in town, and 28-30 on the highway. Free maintenance sweetens the deal, but I plan on halving the free scheduled 10,000 mile oil changes. The Mini oil service was even longer so I did the same thing then also; I don't think small turbo engines should have overly long oil change intervals even using synthetic oil, because when the warrantry is over its over. I'm very satisfied with the GTI, you can haul groceries in the morning and haul butt the rest of the time.
Purchased a new car
Uses car for Just getting around
Does recommend this car
---
Top notch stuff! A quality car
by achmed from hawaii | December 29, 2011
yes ok the GTI was slow at reacting but get a little something called a sprint booster and you hardly have to touch the gas to get it to go. obvioulsy those who think that the Speed3 is a lot faster, think again, i kept up with one with 3 guys in the car and he had 1! also note the fact that yes the Speed3 may be faster 0-60 but no duh it has 65 more hp. the GTI can almost keep up around a track due to great handling with the lack of understeer. Far superior handling. also the seats are rated best in class so no complaints there. the car is almost 3 years old and we have had hardly any trouble whatsoever. great resale value as well. dont compare the WRX simply because as it is AWD it does not fairly compair. German engineer is known to be the best in the world. the dealers are great, very friendly and interested.
Purchased a new car
Uses car for Just getting around
Does recommend this car
---
I love my GTI
by riotkittyb from Quakertown, PA | October 16, 2011
It's fast and fun to drive, has a great sound system, and looks fantastic. What's not to love? Although my electrical system has proven to be a bit quirky....but isn't that just a part of the whole Volkswagen experience??? I also get 27 mpg (this is not highway driving)
Purchased a new car
Uses car for Just getting around
Does recommend this car
---
Volkswagen
by Capscrew from Los Angeles Califorina | August 7, 2011
The GTI is awesome in all catagorys..But The DSG Transmission needs work. A stickshift with 6 speeds is the way to go with this car. Jerky takeoffs with The DSG is the only flaw I have found with The GTI. Only two hundred horsepower, but it will set you back in your seat with the turbo. For the money, this car will deliver.
Purchased a new car
Uses car for Commuting
Does recommend this car
---
2010 GTI is Awesome
by IheartmyGTI from Napa, CA | May 19, 2011
This car has the best 1st-to-2nd gear punch ever. I love the guts of this car. The handling is amazing too. All kinds of people talk to me about my GTI off the street. My mailman wanted to inspect it! The only complaint I have is while I love to feel the road, it's gets tiring on a long road trip.
Purchased a new car
Uses car for Transporting family
Does recommend this car
---
People Who Viewed this Car Also Viewed
Select up to three models to compare with the 2010 Volkswagen GTI.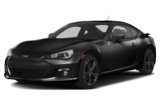 2013 Subaru BRZ
Starting MSRP
$25,495–$27,495
Compare
2012 Subaru Outback
Asking Price Range
$16,698–$27,454
Compare
2013 Subaru Forester
Starting MSRP
$21,295–$29,995
Compare
2012 Volkswagen Jetta SportWagen
Asking Price Range
$13,448–$23,856
Compare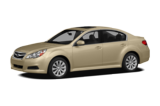 2010 Subaru Legacy
Asking Price Range
$8,739–$21,683
Compare
Featured Services for this Volkswagen GTI