Average Ratings
---
24 out of 25 people recommended this car.
---
The Best Next Car
by Satisfied Buyer from Athens, GA | September 1, 2015
The dreaded time had come, I knew I was going to have to sell my beloved Camaro. Two doors, virtually no back seat, and no trunk space just didn't work for me anymore. The days of college and care free driving in a car that drove as good as I felt were long past... Or so I thought. Who says responsible, efficient cars can't be just as, if not more fun? Boring hatchbacks and sluggish sedans had plagued my dreams over the course of months of car shopping. Then, as a mysterious dark knight emerging with the rising sun, I found the new car of my dreams. Could it be? A reasonable hatchback with space for the kids, storage for luggage, and a turbocharged engine to make my old Camaro green with envy? From the moment I shifted into gear with the GTI, equipped with the Autobahn package with all the bells and whistles, I knew my heart would belong to no other. Who says being an adult is no fun? Obviously, they've never driven my Volkswagen.
Purchased a new car
Uses car for Just getting around
Does recommend this car
---
Best car I`ve Owned
by VW Enthusiast from Mcallen Texas | August 20, 2015
I bought my baby in December 2011 as a 2012 model,so far no issues and I have 31000 miles,since I was a kid I wanted a GTI,it has excellent gas mileage,very comfortable,the quality of the whole car is awesome, 6 speed manual transmission,which is a blast to drive,very practical,the ride is very smooth,and best of all it has German Engineering,mine is the basic model,but it comes very well equipped,everything that I need,one of the things I like about the GTI is the steering wheel,its beautiful,i will keep this one as long as I live.
Purchased a new car
Uses car for Work
Does recommend this car
---
I love my toy.
by John G from | May 29, 2014
I picked up my GTI on an impulse buy. I can not complain what so ever. I bought the used car for way under MSRP. I have a 6-speed and the touch screen cd changer. I will say that out of that factory the straight line performance is a little sluggish, but around corners it is a dream. A little hint, a tune really wakes this car up.
Purchased a new car
Uses car for Having fun
Does recommend this car
---
German Engineering at its Best!
by 4wheelfun from San Francisco | April 22, 2014
After 40,000 Miles on the Dial Summary After doing extensive research I finally decided on the VW GTI. The GTI is priced for under $30,000, sporty, economical, well built, and very practical. To date, I've logged 10,030 miles on my 2012 GTI. The GTI is built in Wolfsburg Germany and fit and finish is very good. I opted for the Autobahn Package which has leather seats, adaptive Bi-Xenon headlights; hands free Bluetooth, navigation and a sunroof. I also went with the 6 speed manual as I wanted to be more involved with the driving experience. First impression when you sit in the car is the hood is not visible; which is a good design. Handling, road feel, steering and cornering (little wheel torque) is superb. Due to the turbo, off-the-line acceleration is a tad sluggish, but gets the revs up, and she takes off! Positives The voice activated phone works great and IPOD/Smart Phone syncing are nice touches. Keyless entry and exit is activated by touch which is a great feature and the seat warmers and auto-hill assist are nice touches. Self guided headlights. Advertised mpg is 24 City/33 Highway but I routinely get 35. I added the a Cold Air Intake which increases my gas mileage. The Intake is a nice affordable addition; you can hear the engine sucking air in as you accelerate down the road. Negatives The sunglasses holder in the hood is too small and will not wayfarer glasses but my biggest gripe is the navigation. Video quality is poor, no ability to scroll, locations are limited to the lookup menu, no State or Country view with the zoom, no option to choose nearest POI are my main gripe's with the navigation. Finally, the seats could be full electronic, the headlights could have auto shut off and auto climate would be nice additions. Conclusion There's a reason the Golf model has been in production since 1974 I have no regrets
Purchased a new car
Uses car for Commuting
Does recommend this car
---
AMAZING CAR!!!!
by Bart from Chicago IL | April 16, 2014
I've bought my baby 5 months ago still no problem, she got 22k on it and drives like a champ, love it and never thinking of getting rid of it. people talk stupid things about those cars but the thing is people doesn't know how to maintain them. I'm a mechanic for past 5 years so i know what people do with cars LOL but yea by the end i still love this car and i prefer to every car enthusiast.
Purchased a new car
Uses car for Work
Does recommend this car
---
Really Enjoying this car
by Love sporty cars from wayne, pa | October 9, 2013
I bought a new 2012 VW GTI 4 door (white with sunroof) in Jan 2013. It has automatic transmission. I had owned a 1999 nissan altima previously and liked the sport suspension, so this car has a very sporty feel yet very practical. I now have close to 8K miles and have really had no problems other than replacing two tires within the first 1K miles and a part in the hatch area because it rattled. The interior is very practical and comfortable. It's easy to park and drive just about anywhere. Also, the foglights are excellent so nighttime driving is not a problem. The visability is also excellent (no blindspots) and the windows are large. It's alot of fun to drive because you can accelerate and pass other cars easily when you need or just relax and drive at steady speed. I also like the brakes on the car. I've had to quickly stop 2 times to avoid accidents and this car stopped quickly with no screeching or twisting. The car is also good is wet weather, no problem stopping or sliding. For everything you get, it really is great. Look forward to driving it everyday.
Purchased a new car
Uses car for Commuting
Does recommend this car
---
Driving happiness
by dontblink from Phila, PA | July 15, 2013
I bought a used 2012 that had 18k on it when I got it. I've had it for four months now with no problems. The only issue I've had is with one tire losing substantial air each time the temperature drops- but this is an issue with the tire installation and not the car. I drive about 500 miles a week, much of that highway and rush hour, so I spend a lot of time with my vehicle. I can honestly say that this car is so comfortable and delightful that it makes rush hour better. I've seen some reviews about road noise and bumpy highway rides, but I have to say, that other than HUGE bumps, the ride is very smooth and quiet. I really enjoy the automatic bluetooth sync with the phone- not having to worry about where my phone is while driving is incredibly helpful, streaming my music is awesome- and I can check with the car to make sure I didn't leave my phone in the office or at home, instead of searching through my purse. The seats are by far the most comfortable VW seats I tried, and imo, more comfortable than the more rigid Audi seats. It took me a little while to get used to the traditional VW acceleration/deceleration lags, but now I don't even notice. My last daily driver was a full-size truck and full-size sedans before that, so I thought I'd feel vulnerable in a small car- but for being so low-profile and sporty, this car doesn't feel too low to the ground or small at all; it's solid and has that reassuring German engineering. It's quick enough to get me both in and out of trouble ;) While I could stand a little more storage space in the front armrest, I truly love this car. I have the four door convenience package with sunroof so I don't lack for anything. I bring my two large dogs with me everywhere and they have plenty of room and security in their pet-tube in the back seat. Also absolutely love all the room in the hatch area- it's just as well separated as having a trunk (which is handy because I often transport horse-laundry and climbing gear!). I get an average of 21mpg with city/highway during the week and if I just drive highway, I get closer to 27- but I drive fast and I like quick pickup- also lots of stop and go at least once a day. If I drove more efficiently, I don't doubt I'd get 30mpg at least. Premium gas only costs .20 more per gallon, when you consider that only really totals about 100 bucks more a year for someone driving 2000 miles a month... it's not much more money, and it's worth it in drive quality. This is my first VW, but I know it won't be my last.
Purchased a new car
Uses car for Commuting
Does recommend this car
---
Love this car
by First Time VDub from Pittsburgh, PA | July 6, 2013
I currently have a base model GTI that was purchased used and it has exactly the features needed for my needs. But as a base model this comes well equipped, heated seats, mirrors, decent stereo, satellite radio, power everything. The quality of the interior is superio to anything else I test drove, it just feels made of higher quality materials. I will say I did buy a black one and the AC needs to be on high to hopefully cool down the car. Seats are comfortable yet supportive for a mild sports car. The engine is perfect for this car. I love hearing the turbo spool up and the kick in the seat when the boost kicks in. I say get the manual, which I have, more control over the boost and RPMs. Handling is good but not too rough for a daily driver. This car is perfect for me letting me have the daily driver yet also a sports car that doesn't beat you up
Purchased a new car
Uses car for Just getting around
Does recommend this car
---
Right for me
by cantstopgrinning from Ontario, Canada | February 2, 2013
did a lot of research and bought a 2012 loaded GTI manual. very happy with handling, performance, and gas mileage. love this car more than any other I've owned. i do not expect it to be as reliable as honda or toyota, but it's a blast to drive, yet economical and practical. If I only knew earlier that it was possible to drive a car like this and not break the bank, I would have bought one long ago.
Purchased a new car
Uses car for Commuting
Does recommend this car
---
Simply amazing.
by MANEVMK from New Jersey | January 14, 2013
This is my first german owned car so u cannot call me biast previous i had toyota,mitsubishi,nissan, and mazda but this one just blows them outa the water from interior to exterior.. One of the most comfortable seats ive sat in with my cloth seat warmers i dont wanna get up from driving it!
Purchased a new car
Uses car for Commuting
Does recommend this car
---
People Who Viewed this Car Also Viewed
Select up to three models to compare with the 2012 Volkswagen GTI.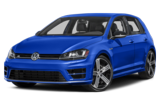 2015 Volkswagen Golf R
Starting MSRP
$36,595–$36,595
Compare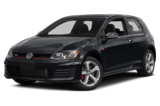 2016 Volkswagen Golf GTI
Starting MSRP
$24,995–$31,630
Compare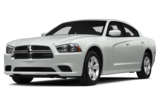 2014 Dodge Charger
Asking Price Range
$12,194–$31,630
Compare
1998 BMW 740
Asking Price Range
$461–$6,393
Compare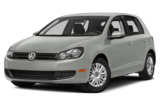 2014 Volkswagen Golf
Asking Price Range
$10,190–$17,986
Compare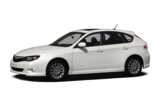 2011 Subaru Impreza
Asking Price Range
$5,448–$26,944
Compare
Featured Services for this Volkswagen GTI