Average Ratings
---
20 out of 22 people recommended this car.
---
Best 1-2 child car available
by chriscmore from Ames, IA | June 24, 2015
This is my second 6-sp manual VW Jetta wagon, even though the 2012 is technically built on the Golf platform. If they made this in the larger Passat platform it would be my next car. I've had no mechanical problems of any kind. The 600mi range and 43mpg is permanently addictive. The manual 6-sp transmission is fantastic, although when new it took some getting used to the torque curve to not stall in first. The driver dynamics, control, feel are all superb. This is the kind of car automotive writers buy for themselves, if not publicly. The only downsides are obviously a manual is inappropriate in heavy stop and go unless you're quite young, the Bluetooth was skipable, and the road noise was a bit high. When you fill up so infrequently that you nearly forget about it (e.g. monthly), once you go TDI you'll never go back. Get your farfegnugen.
Purchased a new car
Uses car for Transporting family
Does recommend this car
---
Great car at a great price
by bob@pa from Pittsburgh, PA | April 20, 2015
My Sales Pro Sammy H. was a Pro with me, knew all about the car I wanted, answered all my questions and we made a fast good deal!!!!
Purchased a new car
Uses car for Just getting around
Does recommend this car
---
Most Fuel Efficient Car I've Owned
by Station Wagon Fan from Southern New England Snow Belt | April 19, 2015
Very pleased with the 2012 Jetta SportWagen TDI I bought new. I compare this to Volvo and Saab Wagons I have owned and this car has much of what I enjoyed in those cars. Nimble handling, thrilling acceleration when you need it, Amazing fuel efficiency at 42 mpg. Has been very reliable with 58,000 miles now. Toasty seat heaters make up for the longer warm up time required for the diesel, and I drive moderately for 10 minutes for it to get to temperature. Has been fine in the snow, although I find the traction control sometimes annoying and will turn it off when climbing hills in the snow. Very comfortable but it took me a few weeks to become a bit more limber to get in and out as compared to the Volvo and the Saab which have a few more inches of space. This car is probably not for the "x-large" American, though most people have found it roomy and comfortable front and back. I can haul a lot stuff with back seats down and like the back seat arm rest pass through for skiis and other long objects. Head rest removal for folding the rear seats is slightly annoying considering it was automatic on the Saab and Volvo. Car however is much less expensive than either of those cars. FIt and finish on the car is quite good and the car feels solid all around.
Purchased a new car
Uses car for Commuting
Does recommend this car
---
Just What I Wanted
by JohnB from Highland Village, TX | August 10, 2013
While it's no sportscar, it looks and drives great. Enough power to merge onto the highway and get around slowpokes. No squeaks or rattles and a gorgeous paint job - Germans know paint. Only thing on wish list: backup camera, fog lights and auto climate control. Otherwise everything you need. The TDi is giving me great MPG which was the main reason for the purchase.
Purchased a new car
Uses car for Commuting
Does recommend this car
---
Love my 2012 Jetta TDI
by retired teacher from Walsenburg, CO | August 7, 2013
We've had the car for a few weeks and love the handling and especially the fuel mileage! We live in the foothills of the Rockies and drive small highways, freeways and a few back roads. We're impressed with the little Jettta! We averaged 44.3 mpg on our first fill up. The 6 speed manual transmission is easy to use and gives the car needed power when needed going up hills, just shift to 5th and fly right up!
Purchased a new car
Uses car for Just getting around
Does recommend this car
---
TDI Sportwagen
by Dave from AK | June 22, 2013
My wife and I purchased this vehicle and drove it from Florida to Homer, AK. It drove like a dream, and we only spent $500 in fuel on the trip, $500 with a topper and two bikes!!! In that aspect its great! People complaining about the length of time it takes for their car to heat up need to realize it is a diesel engine, not a gasoline one. It does take some time for the diesel to get warm, but it isn't an eternity. The one problem we are having right now is an airbag light. We are still trying to get the car over to Anchorage to get it fixed, but it has been proving difficult due to the Alaska Marine Highway system, not VWs fault. The vehicle is very comfortable, but if you are over 6', yes the driver/passenger front seat headrests can be uncomfortable. I am planning to try and purchase some better tires as well, because the ones I have on their now due create a lot of road vibration noise. They are low profile tires, though... I haven't had any issues with the blue tooth, other than hitting the button on the steering wheel by accident. It should be noted that when you park and put the transmission in park, if you are on an incline the car will roll about half a foot backwards. Very annoying in my opinion. The rash of HPFP issues does have me concerned, but I am not quite ready to trade the VW in, yet. All in all it is a good car, with plenty of room, and comparable gas mileage of a Prius, but with more pep, comfort, and style.
Purchased a new car
Uses car for Commuting
Does recommend this car
---
Safe Yet Sporty
by Huskerchick3 from Little Rock, AR | March 29, 2013
I have had my 2012 VW Jetta Sportwagen SN TDI for about 10 months now and can't say enough great things about it. It definitely has that "German handling." My niece loves it when I make it "zip" along. I find the interior practical yet upscale - in that German understated upscale way. I feel very grounded when I am in the car. My only negative comment about the car is the way the turbo causes it to lug when driving under 10 mph, like in a parking garage. The positives from the turbo outweigh the weird lugging, but it was something I had to get used to. I absolutely love the true red Cornhusker color of the exterior and I enjoy what the car says about me (I think) - that I appreciate a finer automobile without going overboard, I am concerned about fuel efficiency, and I love to make a car go "zip"! Great for anyone wanting the cargo space of an SUV but who also wants better fuel efficiency and more safety (lower center of gravity, less rollover chance).
Purchased a new car
Uses car for Commuting
Does recommend this car
---
Not thrilled
by Carlib from California | December 17, 2012
I purchased this car and had high expectations. It does run well and gets better gas mileage that my jeep did, but the bluetooth system in it is horrible. Nobody can hear me when I talk on it. The heater doesn't kick in for about 20 minutes, which is very disappointing on a chilly morning. The car shudders a bit when driving at slower speeds. If I knew all of these things before buying the car, I definitely would have chosen something different. $30,000 is a lot to spend for problems like this.
Purchased a new car
Uses car for Commuting
Does not recommend this car
---
Worth the extra money.
by PaulD from portage la prairie | December 8, 2012
We purchased the TDI diesel Wagon with the automatic transmission and love it. Awesome ride even in a cold Canadian winters day. I love the way the transmission shifts. If driven right you don't need to break much when coming to a stop. The fuel economy is what makes the car worth the extra money. We are saving the car payment in fuel costs alone. I would recommend this vehicle to anyone with an on the go busy family. The cars safety features are incredible.
Purchased a new car
Uses car for Transporting family
Does recommend this car
---
New 2012 Jetta Sportwagon
by abswiss from Florida | September 27, 2012
I could onl give 3 stars to comfort because the fron seat Headrest are so far forward that my head is pushed so far forward that I get a headache driving for more than an hour. I was told by VW that they had to do that because of safety regulations.
Purchased a new car
Uses car for Just getting around
Does recommend this car
---
People Who Viewed this Car Also Viewed
Select up to three models to compare with the 2012 Volkswagen Jetta SportWagen.
2012 Volkswagen Passat
Asking Price Range
$11,486–$21,486
Compare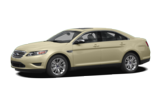 2011 Ford Taurus
Asking Price Range
$10,001–$22,377
Compare
2015 Volkswagen Golf SportWagen
Starting MSRP
$21,395–$30,345
Compare
2011 Buick LaCrosse
Asking Price Range
$12,618–$23,510
Compare
2013 Lincoln MKT
Asking Price Range
$21,687–$42,459
Compare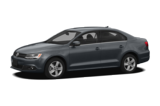 2011 Volkswagen Jetta
Asking Price Range
$8,648–$17,444
Compare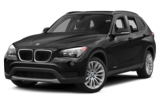 2014 BMW X1
Starting MSRP
$30,900–$38,800
Compare
2012 Volkswagen Golf
Asking Price Range
$10,484–$21,720
Compare
Featured Services for this Volkswagen Jetta SportWagen