Average Ratings
---
16 out of 21 people recommended this car.
---
Good Car with a few flaws
by Leaky Roof from Washington, DC | July 30, 2015
Good car, nice styling, strong engine with great mileage. Panoramic sunroof leaks. So far seems well made. Keyless ignition broke around 55,000 miles. No way to start with a key. Usually can do a better job of navigation using your phone and software updates are expensive for what you get. Might buy again without the sunroof or the navigation.
Purchased a new car
Uses car for Commuting
Does not recommend this car
---
Very Reliable
by SUV Alternative from Tampa, Fl | April 30, 2015
My 2013 Sportwagen S just hit 30K miles and the ONLY issue I've had was a bad bluetooth mic that was replaced under warranty. I get a solid 28+ average MPG,and the utility is wonderful. It's a great car to drive, nice interior that looks upscale and when I was looking for new cars, was 2K cheaper than a focus hatchback. I'd buy this car again in a minute. If I could afford it, I'd go for the TDI, but I'm very happy with my basic S with auto transmission. I have no idea where all the reliability issues come from. My Jetta can't be the only one without problems...
Purchased a new car
Uses car for Commuting
Does recommend this car
---
My chiropractor loves the seats!
by Pamela Baker from D'Iberville, MS | April 28, 2015
This car has been in the shop more times than I can count. The seats are low in the back and high in the front which throws out my back. It is hard to get in and out of but this was not my choice for a car. My company that I work for decided this was great on gas mileage. I didn't have 2000 miles on this car when the TDI went out. Good thing it was still under warranty. I have this thing in the shop about once a month. The car has good pick up but over all it is a horrible car and I can't believe how much they charge for these things. My company must have gotten a really good deal.
Purchased a new car
Uses car for Work
Does not recommend this car
---
Excellent Value
by Kevin from Methuen, MA | January 29, 2015
I have owned a 2011 2.5 s for 3 years and have 58,000 miles. I have not had a single problem with the car and it continues to run and drive excellently. Interior is clean, functional and high quality lots of room. Engine good power and OK fuel economy. I get 27 MPG in mostly highway driving. I put snow tires on this year and now it has replaced our AWD vehicle as the go to snow car. May upgrade to TDI with the new Golf wagon in 2015.
Purchased a new car
Uses car for Having fun
Does recommend this car
---
On my 3rd diesel particulate filter in 75000 miles
by Jack from AZ | October 26, 2014
egr cooler leaked oil into coolant on my third diesel particulate filter that vw has paid for and the rear door latch broke with the child lock on so we were unable to get the door open. I listened to the good reviews when I bought the car and now I don't believe them.
Purchased a new car
Uses car for Commuting
Does not recommend this car
---
best car i have owned
by the_neste from Los Angeles, CA | March 4, 2014
i have had many cars (beamers, rovers, jeeps, chevys, the list goes on and on and on) and to date for the $$ this is the best car on the road. it is has a slice of everything...power, style, tight build, simple but nice interior, great blue tooth, incredible gas mileage (i have the TDI diesel version and consistently get above the EPA ratings) and the panoramic roof is ahhhhhmazing. makes the car feel even more roomy and luxurious inside. i wish the seats were fully automatic but its no biggie... most dont know about this car, but i have yet to have one person go for a ride with me and at some point just randomly and simply turn to me and say - "i like this car - what is it..hmmmm i ll have to consider this next time around". in CA we have a part of the 405/5 freeway that is the test of all cars - its called the Grapevine its about 20-30 minutes north of LA. Its a long (very long) drawn out mountain climb...you often see cars overheated and broken down on the side of the road, or chugging along in the right lanes struggling to make it to the top. All i can say is i left everyone in the dust. The torque in the TDI allowed me to sail up that mountain as if everyone else was standing still...and with no apparent strain on the car. It was almost as if it loved it and was built for it. If you want practical, sporty, utilitarian, comfort, interior simplicity and style, cargo room for hauling, beautiful sunlight beaming in all sides, and that fun to drive feeling while being a little nicer to the environment -do yourself a favor - get the this car in a TDI version. I cant wait for the even more refined 2015 to come out. happy car hunting, chris - los angeles
Purchased a new car
Uses car for Just getting around
Does recommend this car
---
2013 Sportwagon 2.5S Auto
by kk from Maryland | February 22, 2014
Powerful for highway driving, solid feel, and fuel efficient. 16000+ mi so far , overall quality keep its reputation. A surprise that it uses timing chain, that is good. One complain is, since I am short, a little awkward for me to adjust the seat without compromise of both comfort and visibility.
Purchased a new car
Uses car for Commuting
Does recommend this car
---
2 liter diesel with almost 240 lb/ft of torque...
by ez from Pacific coast | February 8, 2014
After plunking down my money, i stalled it three times on the drive from showroom to home. The compass was initially reading 180 out (would show N when heading S) Those are the sole negatives. At 10199 miles, Fuelly.com shows 44.5 MPG. The torque-rich acceleration (peak torque is flat 1750 - 2500 RPM) is impressive to this sailor. A good looking, low maintenance (thus far) fuel efficient , roomy (rear seats down = 76 cubic feet) and well equipped wagon. Plus I've not stalled the six speed manual shift since the drive home. Great vehicle.
Purchased a new car
Uses car for Just getting around
Does recommend this car
---
TDI vdub wagen
by Greg from Larkspur, Colorado | December 27, 2013
Picked it up Saturday and Sunday headed out on a 2000 mile Christmas round trip. Left the 6800 feet asl of Larkspur, Colorado for the 80 feet asl of Conroe, Tx.. Two dogs, myself and a bunch of luggage running down I-25 at 75 mph and getting mid 40's on mpg on the first drive. Unreal. Doesn't matter what anyone's opinion is (including the various car mags) you just have to try it to see what a great product this is. Won't suit everyone but will suit most. Its quiet, handles better than average, simple but tasteful interior layout. Outside is easy on the eyes. Excellent gas mpg outways the additional cost of diesel fuel (do the math). The turbo charged engine makes small change out of altitude, hills, passing situations etc. VW throws in covered service for the first 3/36. Relatively small on the outside - but lots of room on the inside (especially with the back seat laid down). I've read "the pro's" neg. comments on the nav. system. It's simple, straight forward, good under all lighting conditions and is good as you will need it to be! Who cares about 0-60 times, double wishbone suspension or not, how big the brakes are! This is a practical, straight forward unit that can be really fun to drive if you select the dsg to manual shifting and get on the oil burner.
Purchased a new car
Uses car for Just getting around
Does recommend this car
---
Beware reliability
by Ron from Arizona | December 14, 2013
Very nice car till you get to 36k warranty, then you better have extended warranty or prayer! 2010 model, so have had 3 years, since warranty expired, rear power window failed ($500), air conditioner compressor failed ($1200), diesel fuel pump failed ($1000). The 40k suggested maintenance is $550 and additional $300 for DSL transmission flush. I didn't realize I was buying the reliability headaches of a BMW which I have also owned. VW really no different, just more plastic, fake leather, less performance engines and lower price. Great gas mileage which I have more than paid for with repairs. Time to move on from German cars! ArizonaArizona
Purchased a new car
Uses car for Commuting
Does not recommend this car
---
People Who Viewed this Car Also Viewed
Select up to three models to compare with the 2013 Volkswagen Jetta SportWagen.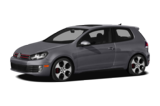 2010 Volkswagen GTI
Asking Price Range
$8,548–$16,128
Compare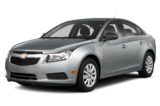 2013 Chevrolet Cruze
Asking Price Range
$8,948–$16,084
Compare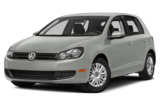 2014 Volkswagen Golf
Asking Price Range
$10,194–$17,998
Compare
2013 Volkswagen Jetta
Asking Price Range
$8,752–$18,008
Compare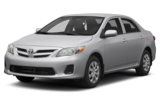 2013 Toyota Corolla
Asking Price Range
$9,841–$16,453
Compare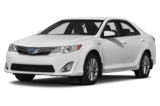 2013 Toyota Camry Hybrid
Asking Price Range
$13,110–$21,014
Compare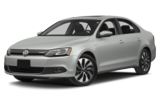 2013 Volkswagen Jetta Hybrid
Asking Price Range
$10,976–$19,624
Compare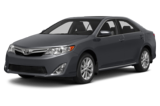 2014 Toyota Camry
Asking Price Range
$12,624–$19,984
Compare
Featured Services for this Volkswagen Jetta SportWagen