With its new generation Golf and Jetta, Volkswagen has come within a whit and a whisker of reinventing the Beetle. Granted, neither compact reverts fully to the friendlier '50s when the immortal People's Car cost $1,500 and you could motor from Miami to New York on $9.75 in gas. On the other hand, these latest offspring of Ferdinand Porsche's firstborn offer much more than their original 20 horsepower and a top speed that barely topped Man o' War. Common to the first and latest eras of Veedub, however, remains the enormous value of a quality-built, small, well-equipped, economical, comfortable yet highly practical car constructed for a wide public. In addition, the 1993 duet of Golf and Jetta provides a bonus known to all who ever formed relationships with Bugs and Beetles: The security of a mechanically simple, reliable vehicle that promises to keep rolling as long as there is gas in the tank, a road to follow and rubber on the rims. It took long enough. Delayed by production problems at Volkswagen's Mexico plant, lazy development of a new automatic transmission, then a strike, it sometimes seemed Golf and Jetta would miss their own birthdays. But they've made it before the model year petered. Public enthusiasm doesn't seem to have wilted. First drives should evaporate any fears set by false starts. At a time when the affordable is pretty tinny and anything admired usually is $10,000 more than we can afford, consider the following: * The hatchback Golf III--designating its third generation, and based on the ever-running 1974 Rabbit--sells for a miserly base of $11,600. The notchback Jetta III--birthed in 1980 and slightly better dressed than Golf--is still only $12,800. * On both cars, prices include four-wheel disc brakes, theft alarm, eight-speaker sound system and power locks. That's a whole lot more--and of noticeably superior quality--than available with others in the compact class. And a few dollars extra--while still keeping Jetta's price below $15,000--buys air conditioning, automatic transmission, a power glass sunroof and an upgraded sound system. * The common engine is a 2.0-liter, inline four developing 115 horsepower that feels much stronger than its numbers. It's also more muscle than any car in the category, including Honda's Civic and Ford's Escort. * Look for highway gas consumption in the low 30s per gallon, another Volkswagen tradition and nearing the thrift of larger motorcycles. * Important conveniences ride with Golf and Jetta and again, the list is rarely the stuff of such inexpensive cars. There's a logic switch to the sunroof that is fumble-free because it mimics roof movements. Also a coded radio--with a CD jack--coupled to the alarm system; a rear seat that can be locked to prevent trunk access; height adjustment for the driver's seat; a service display that flashes oil change remin ders; even windshield wipers with programmable pauses to match nature's tempos, from drizzle to downpour. * And for those not interested in financing a mechanic's year in Provence, the standard power-train warranty for Golf and Jetta is 10 years or 100,000 miles. Plus free maintenance for two years or 24,000 miles. Plus 24 months of 24-hour roadside assistance. * Still, there are flies in all this enticement. The first run of 1993 Golfs and Jettas are not equipped with air bags, only the quasi-passive restraint of belts with separate latches for lap and shoulder straps. Dual bags will be standard on 1994 cars due for delivery next month. Such dribbling of vital equipment may again be blamed on a company trying to writhe free of sliding sales and executive heaves--including some heavy-duty accusations of industrial espionage involving a purchasing chief who defected from GM. Pedal placement--particularly with a manual transmission wher the tap-dancing is frequent--requires revision. In some cars, pedals rise from floorboards. Others poke horizontally from firewalls. On Golf and Jetta they dangle down from somewhere in the murk beneath the dashboard, leaving a hefty gap between pedal and the floor. Even larger loafers will often slip off the gas pedal, while an errant, casual hoof could miss the brake pedal entirely. Yet Golf and Jetta--those names playing off the German for Gulf Stream and jet stream--remain wise buys of modest, familiar styling that is enduring and therefore endearing. Rather like teddy bears and gray kittens. Once the combination of looks for then, now and the foreseeable future has been decided and found desirable, just leave it alone. There's also completeness with these Teutonic Twins--the Golf III, a four-door hatchback, with a two-door version in the pipeline; the Jetta III, a sedan, with a V-6, 172-horsepower GLX inbound for fall. Even the basic engine is strong without being busy. The passenger compartment--a cage of energy-absorbing crumple zones and steel supports inside doors and dashboard--increases the sense of occupant safety. A braced body obviously is stiffer, more rigid. Larger wheels, wider radial tires with a lower profile, and a very competent suspension give the car a solid set on the road. The feel, especially on surfaces far from straight and level, is very satisfying--that of a larger, much heavier (say $20,000) vehicle. Although steering and suspension are several adjustments removed from street competition levels, Golf and Jetta campaign well. They are surprising agile, deft in tight corners and the manual transmission isn't afraid of hard work in lower gears for quicker getaways. The four-speed automatic, however, is a bit of a bore that dawdles when moving from rest and is inclined to snooze standing upduring moments of mid-range acceleration. The new, identical interiors are much less serious. The dashboard flows and curves and is softer to the eye. Large instruments and effective air vents are mildly hooded. Radio controls will seem miniaturized to pudgier fingers, but you couldn't miss heater and air switches even if wearing boxing gloves. There are more cup holders (seven) than most car pools have cups. We must presume that in a five-place car, two riders brought coffee and juice. Fabrics and carpeting--even in the lighted trunk--are inexpensive without appearing cheap. Seats are comfortable, although those dumb belts do little to keep a body from rocking and flapping. Trying to depart the car with a shoulder strap still hooked to the window frame is a 10-point optional maneuver on any obstacle course. Some may see a comparison between Golfs and Beetles as arguing peaches and pears. Volkswagen sold more than 20 million Beetles in the past 60 years and long ago overtook the Model T as world champion. Yet i n its first 20 years, despite VW's current dithers and reliability slithers, Golf sales already are 14 million and counting. 1993 Volkswagen Golf III GL and Jetta III GL The Good Shades of Beetle reliability, durability. High value, long list of basic equipment. Engine feels stronger, sounder than numbers suggest. Heftier feel of heavier, more expensive car. The Bad No air bags on 1993 models. Dangling pedals. The Ugly Ordinary styling comes close. Cost Base: Golf, $11,600. Jetta, $12,800. As tested: Golf, $14,505. Jetta, $14,830. Engine 2.0 liter, 4-cylinder, developing 115 horsepower. Type Front-engine, front-drive, compact sedan and hatchback. Performance Golf, 0-60 m.p.h., as tested, with automatic, 12.7 seconds. Jetta, with 5-speed manual, 11 seconds. Top speed, estimated for both, 120 m.p.h. Fuel consumption, EPA city and hig way, Golf, 21 and 29 m.p.g. with automatic. Jetta, 23 and 30 m.p.g. with manual. Curb Weight Golf, four-door, 2,577 pounds. Jetta, four-door, 2,647 pounds.
---
People Who Viewed this Car Also Viewed
Select up to three models to compare with the 1993 Volkswagen Jetta.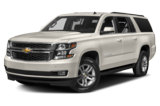 2017 Chevrolet Suburban
Starting MSRP
$49,915–$67,730
Compare
2013 Chrysler 300C
Asking Price Range
$15,189–$27,653
Compare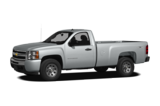 2010 Chevrolet Silverado 1500
Asking Price Range
$12,747–$28,847
Compare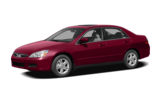 2007 Honda Accord
Asking Price Range
$4,661–$11,637
Compare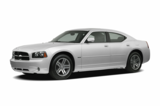 2007 Dodge Charger
Asking Price Range
$1,933–$19,165
Compare
Featured Services for this Volkswagen Jetta