In Europe--where diesel fuel costs less than unleaded, is priced alongside vin ordinaire and often tastes better--such motoring makes considerable sense. In California--where diesels sell like vicuna topcoats and fuel typically matches the cost of premium gasoline--these cars boggle only isolated, inveterate passions and are heavily unloved by disciples of clean breathing. But Volkswagen is bringing back its little diesels anyway. Passat TDI (Turbocharged Direct Injection) sedans and wagons are already here, and sales of this mid-size diesel are surprising. In agricultural corners of America--where diesel power is a religion, cornfields are counties apart, personal travels are far and truck fuel is easily available--more than 25% of Passat sales are diesel. And by January, when production starts at Volkswagen's Mexico plant and cars start arriving in California, compact Golf and Jetta diesels will continue challenging the common perception that products of Herr Rudolf are rattling, smelly turtles with an irritating habit of building soot in a driver's nostrils. That was indeed the case. Especially in the mid-'70s when Middle East oil embargoes and Western scratchings for thrifty transportation brought fresh emphasis on diesel sedans, carpools, high-mileage corn squeezings and, no joke, an internal combustion engine that ran on methane gas produced by heating chicken droppings. Volkswagen acknowledges the perceived negatives of diesel sounds, smells and puny performance. But it says the TDIs will flatten that image with an interesting quinella: The 1.9-liter, 90-horsepower four-banger appearing in the Passat, Golf and Jetta TDIs is turbocharged for cooler combustion, increased power and more efficient ignition. A new catalytic converter developed especially for a diesel engine promises deeper, cleaner scrubbing of pollutants to levels meeting even California's scrunched-tightair standards. Or about 20% less carbon dioxide than a comparable gasoline engine. The fuel-air mix is squirted into the engine by direct injection instead of the traditional, harsher, noisier, more explosive plumbing of a combustion pre-chamber. It's all mated to, and governed by, a sophisticated management system for optimum engine operations. In addition, drive-by-wire electronic controls replace standard mechanical couplings for quicker, more precise fuel distribution, accelerator and other settings. So, says Bill Gelgota, product launch manager for Volkswagen of America, 1997 Golf and Jetta TDIs will be marketed as compact sedans with the room of a Passat station wagon, the economy of a Ford Aspire and turbocharged performance to whack any car in its price range. In other words, he says, TDI is a diesel that doesn't know it's a diesel and "we'll be selling high mileage with lots of room, not high mileage and little room," Gelgo ta says. "Only at the end of the presentation might a salesman say: 'Oh, by the way it's a diesel.' " In the real world of a recent, grueling, 1,000-mile test flog of a Jetta TDI, all those promises produced the reality of a quick, miserly, uncomplaining four-door with enough trunk space to swallow a Buick. Mileage: On the highway, on a long haul, the Jetta delivered just under 50 mpg, which beats the pint-pot Geo Metro by several long trips and absolutely slaughters the Honda Civic. Driven legally with feather fingers and stockinged feet, it offers a range of about 600 miles--or Los Angeles to Phoenix and back to Blythe on one tank of gas. Performance: At almost 12 seconds to hit 60 mph from rest, the Jetta is no jet. But even in U.S. configuration--which means stern pollution controls and an electronic cap on maximum speed--it will run out at 110 mph. In Europe, continent of thoroughly sporting thoroughfares and visually impaired policemen, expe t to see 125 mph with your right sneaker planted. Noise, odor and grubbiness: TDI technology certainly has subdued that ghastly clatter suggestive of London's diesel taxis and fraying main bearings. It's still audible, but more of a belly grumble than a death rattle. And except when filling up, that pungent, nauseating, oily eau de Kuwait has disappeared from this diesel. Or maybe VW smeared Mennen in the wheel wells. Also absent is that fine layer of carbon dust known to cover all diesels, their front wheels, rear decks, windows, interiors and occupants. Or maybe Volkswagen has installed a Dust Buster in the muffler. Add the known reliability and longevity of the diesel engine, and annual savings in fuel expenses that Volkswagen estimates at $400 for the average commuter, and the Jetta TDI may be the best bargain in personal transportation since the rowboat. Prices have not been set, but insiders figure TDI technology will add about a $900 premium to the price of a gasoline-powered Jetta GL. Or a sticker of around $15,500. Similarly, there have been no decisions concerning packages, options and standard equipment. But expect dual air bags, power steering, cloth reclining bucket seats, alarm, central locking and an upmarket German sound system in the basic price. Automatic transmission will not be an option, but anti-lock brakes will. Golf and Jetta TDIs will be available as hatchbacks and sedans. Beyond badging, nothing separates them from unleaded stablemates and blocky, spare, purposeful looks that could kill the most maternal of instincts. Interiors are also reminiscent of your first dorm. Yet Volkswagen has always specialized and excelled at this elementary, almost spartan approach to reliable, secure, capable motoring with a hint of sportiness in the handling. Call it a 60-year faith in common sense motoring. With the TDI that marries diesel frugality with the friskiness of gasoline power, call it uncommonly sensible. 1997 Volkswagen Jetta TDI The Good: Diesel efficiency and thrift finally meet gasoline power and smoothness. So long between fill ups one might forget where one is going. Trunk big enough to hold luggage for nine. The Bad: Exterior, interior may still be too utilitarian for American eyes and fancies. The Ugly: How do you feel about utilitarian? Cost Base, and as tested, estimated, $15,500. (Includes dual air bags, central locking, alarm, sound system, manual transmission, power steering, split folding rear seat, driver's seat height adjustment and daytime running lights.) Engine 1.9-liter, turbocharged, four-cylinder diesel developing 90 horsepower. Type Front-engine, front-drive, compact sedan. Performance 0-60 mph, as tested, 11.8 seconds, with 5-speed manual. Top speed, electronically controlled, 110 mph. Fuel cons umption, estimates, city and highway, 40 and 49 mpg. Curb Weight 2,600 pounds.
---
People Who Viewed this Car Also Viewed
Select up to three models to compare with the 1997 Volkswagen Jetta.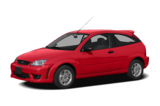 2007 Ford Focus
Asking Price Range
$2,059–$8,475
Compare
2012 Chevrolet Silverado 1500
Asking Price Range
$16,221–$33,973
Compare
1997 Dodge Avenger
Asking Price Range
$65–$4,329
Compare
2011 Mercedes-Benz C-Class
Asking Price Range
$9,570–$25,882
Compare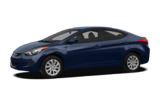 2011 Hyundai Elantra
Asking Price Range
$6,784–$12,796
Compare
2017 Chevrolet Sonic
Starting MSRP
$15,145–$21,215
Compare
2017 Chevrolet Equinox
Starting MSRP
$23,100–$31,790
Compare
Featured Services for this Volkswagen Jetta