Diesels are a state of mind: Acceleration is sacrificed for economy; fuel is not available at every station; the exhaust is sooty; and they are noisier than gasoline engines. Volkswagen, however, has a 1.9-liter, turbocharged, direct-injection diesel (TDI) four-cylinder that overcomes many of these objections, and it is available in the Jetta and Passat. I sampled this new-wave diesel in a basic Jetta, and much to my surprise, found it was fun to drive, words not usually found on the same page with diesel, much less in the same sentence. Twist the ignition key and you're greeted with the muted clatter of a diesel. When you first step on the gas it feels as if the wheels are rolling through molasses, but in milliseconds it begins to gather speed almost as quickly as a gasoline engined model. And, with an EPA rating of 40 mpg city and 49 highway, long-distance commuters will find the driving range appealing because they don't have to spend much time at the filling station. Shift the five-speed through a couple of gears and you find yourself zipping right past the city speed limit. Whoa. Diesels usually aren't like this. In the old models you could drive with your right foot flat on the floor all day and hardly ever give the speedometer a second thought. The TDI changes that. Volkswagen, along with several other European manufacturers, has continued to refine diesel technology because they remain popular for their excellent fuel economy and long-term durability. With the TDI engine, diesel fuel is injected directly into each cylinder, and that means more power and a cleaner exhaust. Even though it only puts out 90 horsepower, it has 149 ft. lbs. of torque, and torque is the power that actually moves the vehicle, so it responds with more eagerness than many small gasoline engines. In the past, a dirty exhaust was the bane of diesels. A tiny black tornado of soot swirled out of the exhaust and chased the vehicle down the road. Those days are past. The Jetta is an ideal platform for the TDI engine because it is less expensive than the Passat yet still has room for four persons and a big trunk. Our test car had a sticker price of just over $16,000. Like most mid-size German sedans, the Jetta has a fairly taut grip on the road, but it doesn't punish its occupants with a jarring ride like a hard-edged sports sedan. Independent suspension in both front and back does a good job of soaking up bumps while giving the driver good road feel. The interior is rather Spartan, with a hard black plastic dash, cloth seats, manual crank windows and manual outside mirrors. Cryptic radio controls and uninviting plastic texture throughout the cabin were the main negatives. Volume, on the other hand, is excellent, despite the fairly short 97.4-inch wheelbase. There is more room inside than a Honda Civic, and the trunk rivals that of a BMW 7-series. A folding rear seat is handy for expanding the trunk space so you can carry large objects. Dual airbags are standard, as are power locks, cruise control, rear-window defroster and power steering. If you want a high-mileage car with room for four, a high-tech diesel engine and a reasonable price tag, the Jetta TDI can't be beat. Price The base price of our test car was $15,745, and its sticker price was $16,345, including freight. Warranty The basic warranty is for two years or 24,000 miles. In addition, all scheduled maintenance for two years or 24,000 miles is free. The powertrain warranty is for 10 years or 100,000 miles. Vehicles for The Star's week-long test drives are supplied by the auto manufacturers. Point: The TDI diesel engine brings gasoline-engine performance and incredible fuel economy to the mid-size Jetta at a very reasonable price. Counterpoint: The texture of interior plastic parts is a bit too hard and the radio is hard to use. SP IFICATIONS: ENGINE: 1.9-liter, 4-cyl. diesel TRANSMISSION: Five-speed WHEELBASE: 97.4 inches CURB WEIGHT: 2,591 lbs. BASE PRICE: $15,745 PRICE AS DRIVEN: $16,345 MPG RATING: 40 city, 49 hwy.
---
People Who Viewed this Car Also Viewed
Select up to three models to compare with the 1998 Volkswagen Jetta.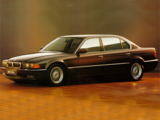 1995 BMW 750
Asking Price Range
Price Coming Soon
Compare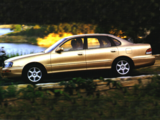 1996 Toyota Avalon
Asking Price Range
$681–$6,093
Compare
2016 Chevrolet Colorado
Starting MSRP
$20,055–$35,450
Compare
2015 Chevrolet Malibu
Starting MSRP
$22,465–$28,320
Compare
Featured Services for this Volkswagen Jetta