Winter mornings here are urban symphonies played in the dark. There is the distant rumbling of garbage trucks, the plaintive wailing of a car alarm, the whoosh of wind between tall buildings and, to the careful listener, the squeaking, rattling sound of an automatic garage door going up. You can tell the door is going up, even without seeing it, because there is no bang-clang sound at the end of the squeak and rattle. The bang-clang noise occurs only when the door goes down -- squeeaakkk, squeeaakkk, rat-tat-tat-tat-tat, squeeaakkk, bang, clang! That happens at midnight. If there is no bang-clang, it is early morning, 6:30 a.m., time to get up, get dressed, get down to the garage, and get out of the city before the whole place starts moving with people and traffic. Which is what I did. I drove a 1999 Volkswagen Jetta GLS, a front-wheel-drive sedan optioned out with VW's best passenger-car engine, the 174-horsepower VR6. In the past, only the most expensive Jetta, the GLX, got the VR6. But VW got smart and realized that some people wanted the engine without the fluff -- the leather upholstery and wood accents that are standard in the GLX. The Jetta I drove was silver with cloth seats. But the car looked rich, largely thanks to a rounding of its once angular body. A garage attendant called it a "baby Benz." I disagreed. Baby Benzes remind me of private-school kids in expensive uniforms. The Jetta, by comparison, is a nice, tight little body in designer jeans. Traffic on the Upper East Side was light, complicated only by an occasional garbage truck or limousine consuming space. But the Jetta, a compact car 172.3 inches long, was small and nimble enough to dart around those obstacles. Liberation came on the New Jersey Turnpike going south. There is a rhythm to that road, a flow, and you can get into it if you have the right instrument. The Jetta GLS was more than right. It was jazz, a riff performed on optional 16-inch alloy wheels, punctuated by shifts of the five-speed manual transmission -- clutch, shift, accelerate, clutch. . . . So smooth, so very smooth. There was no sun. Early-morning darkness yielded to mid-morning grayness, which turned to translucent nothingness by the time I reached the District of Columbia, shortly before noon. But I was in a bright mood. There is something about driving a fine car or an expertly crafted truck. Heck, there is just something wonderful about being behind the controls of any good vehicle moving at speed. It puts a smile on my face, a lilt in my voice, a bounce in my spiritual step. It is a time-distance thing, which is not so much a matter of conquering the clock or the map. It is the free movement through both with grace and competence. It is something that the people at Volkswagen obviously understand. 1999 Volkswagen Jetta GLS Complaints: There was a bit of body lean in corners and around some curves, a softness in the Jetta GLS's suspension work that I did not expect. This was not an egregious failing. It's just that this little car is so tightly built, so well-welded and bonded together, I figured it would have a harder, sporty ride. The leaning surprised me. Praise: How's this for irony? VW bills its cars as "driver's cars," which they mostly are. But passengers in the tested GLS loved its softer ride. They thought that the ride would be German, a la Porsche, which is no fun for back-seaters. But they all sang the Jetta's praises for rear-row comfort. Head-turning quotient: Quite distinct from the old-line Jettas -- rounded, a bit sinewy, less socialist in design. This is a car body that equates driving with fun. Ride, acceleration and handling: Aces for ride and acceleration. Overall excellent handling. The car stops smartly, too. Suspension: Four-wheel independent suspension system; independent MacPherson struts, coil springs, telescopic shock absorbers and stabilizer bar up front and a similar setup in the rear, which has an independent torsion beam axle. Brakes: Power-assisted, four-wheel disc brakes with antilock standard at all four wheels. Capacities: Seats five people, four of them comfortably. Recommend putting small person as third passenger in the rear. Trunk volume is good at 13 cubic feet. Gas tank holds 14.5 gallons. Regular unleaded is acceptable, but please note that premium unleaded, in this engine, is recommended for maximum performance. Mileage: In the tested five-speed manual, six-cylinder version, about 28 miles per gallon. Estimated 395-mile range on usable volume in mostly highway driving. A more economical, 2-liter, 115-horsepower, in-line four-cylinder engine is offered as standard equipment. Also available is a four-speed automatic transmission, which could increase fuel consumption. Safety: Front and side air bags, rigid body construction, automatically tensioning seat belts and antilock brakes. Price: Base price on the tested version is $16,500. Dealer invoice price on that model is $15,214. Price as tested is $17,765, including $765 in options and a $500 destination charge. Purse-strings note: Bargain hunters should check out the base Jetta GL sedan, which starts at $14,845. The GLX tops the price list, starting at $20,955.
---
People Who Viewed this Car Also Viewed
Select up to three models to compare with the 1999 Volkswagen Jetta.
2012 Dodge Avenger
Asking Price Range
$6,581–$14,109
Compare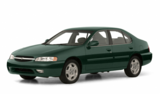 2001 Nissan Altima
Asking Price Range
$446–$5,598
Compare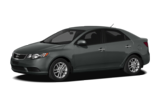 2012 Kia Forte
Asking Price Range
$5,897–$13,197
Compare
2007 Toyota Corolla
Asking Price Range
$4,059–$9,943
Compare
2004 Hyundai Elantra
Asking Price Range
$1,203–$6,487
Compare
2014 Ford Focus
Asking Price Range
$9,289–$16,629
Compare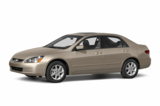 2003 Honda Accord
Asking Price Range
$2,419–$8,683
Compare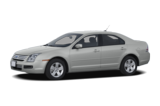 2009 Ford Fusion
Asking Price Range
$4,458–$11,838
Compare
Featured Services for this Volkswagen Jetta