Average Ratings
---
16 out of 26 people recommended this car.
---
not reliable
by adaguy from ada, ok | January 4, 2016
car is a 2005 jetta, 2.0 auto w/81k. have been towed twice (my 2002 Passat towed once), water pump, alternator, mirror fell off, rear lights quit, engine light on then off. spent over $1200 in less than 2 years on repairs. repairs are very expensive. hard to get worked on in small towns. now leaks when it rains and have bad odor, didn't have time or place to remove seats then take up carpet (a major undertaking) so now mold. google and check complaints of VW's you get a long list. car has lost 60% of value in 2 years as I've tried to trade it off. resale and trade in value is poor.
Purchased a new car
Uses car for Just getting around
Does not recommend this car
---
Most Reliable Car I've Owned
by Das Auto Girl from Canada | November 25, 2014
Bought my Jetta with 300,000 km and there were only minor things to fix. I have nothing but good things to say about this car. The fuel mileage is AMAZING, I get 1000 km per tank. Another thing I love about this car is the fact that I had rust, which VW replaced for free. One down side about this car are the awkward manual seat adjustments which they have fixed in their 2006 model. If I were to buy another car, it would be a VW Jetta again, no doubt.
Purchased a new car
Uses car for Just getting around
Does recommend this car
---
Great Little Diesel
by Diesel Guy from Latham, MO | March 17, 2014
The 2005 GLS TDI with 145000 miles was the first car I bought. It was a manual and the first weekend I tore the clutch out (operator error). Loved this car! I got 47 mpg on a road trip with 4 adults and luggage which made my day! Normal highway/ dirt road driving it gets 39-40 consistently. One thing I will warn you about is it sits pretty low and I knocked a hole in the oil pan 3 times on gravel roads before I welded a heavy 1/2" thick aluminum plate to the bottom of the oil pan. DO NOT put a cheap aftermarket cold air intake on these TDIs because it won't run right and the turbo is very finicky about dirt; I ruined mine in this way. And yes, the interior looks nice, especially the black leather like mine, but little things will break like center console lid and glove box latch. It also has some mysterious electrical issues like not recognizing the drivers side door (so sometimes it won't lock remotely and door dinger doesn't work, and every once in a while the passenger door won't unlock). Otherwise, I still love this car! Tip: The older Jetta TDIs (2001-2003) will get 50 mpg.
Purchased a new car
Uses car for Just getting around
Does recommend this car
---
greatest car ive owned
by euro car from massachusetts | April 14, 2013
this review is for the MK5 jetta 2.5 (2005 and a half and up) i got the 5 speed manual transmission... this car rocks... nice and sporty and still gets like 30 mpg... most comfortable car on earth... very reliable but not cheap to own at all... little things will break and you will just want to replace some things because there is a large after market for the vehicle... mine looks nothing like stock and i love it... even getting a new grill or headlights replaced cost double what something like a ford does because it is European.. everything needs like the bumper taken off or silly things like that, which hike the price up... DO NOT TAKE OUT A LOAN to buy this car.. it is A GREAT car.. my favorite ever, but u wont be able to handle its cost to own with a loan also.. the little things u will customize or may have to fix (not much needs to be fixed but u will want to customize, trust me) cost enough... just to get new headlights put in (just install) costs $150 here... the car is worth the cost and u can keep the cost down very easily.. i have 100,300 miles and it runs like brand new... no engine mods done and still stock clutch... great car... buy it. u wont be disappointed but the burden of a loan will be a little much because it is a great car to customize
Purchased a new car
Uses car for Just getting around
Does recommend this car
---
Few quirks, but delivered!
by Spice red driver from Philadelphia, PA | December 18, 2012
I purchased mine 2yrs old with 23,000 mi on it. I was moving back to live in the city, and wanted a car that was safe and nearly impossible to steal, plus I loved the look of the car when I bought the 2005 old model jetta in 2007. I still get a lot of compliments recently from people thinking its nearly new. The car was broadsided at 60mph on the 2nd day after I bought it only leaving a deep gouge on side door, and I was completely safe. After that the car was hit every 6mos over a 3yr period, and I was never injured, and the car always was minimally damaged during impact. During one accident when I was not in car, my car again only gouged on side, with mirror pushed forward, by hit/run driver on ice. Witnesses said it was a large late model american model, and the other hit/run vehicles parts (their bumper, blinkers, side panel) came off all over street next to my car, again proving the toughness of the small vw car's metal. The only prob I had at 50,000 miles, was the pesky engine malfunction lite coming on, and a vw dealer figured it was a slightly corroded wire running on top of engine. This was after sideways heavy rain and hurricane - not sure if this was cause. It's served me well in the city. I've checked w/my ins to see how much a similar size other foreign model would be vs a new vw beetle/jetta, and my insurance would be double in the city I live, going from 100 to 200/month. I think that says it all. I've been very pleased, and would like to buy a 2yr old beetle perhaps, bec I've always wanted one, but am sentimental about giving up this little jetta that's served me well.
Purchased a new car
Uses car for Just getting around
Does recommend this car
---
2005 Volkswagen Jetta
by Das Auto Mann from Salem, MA | June 19, 2012
I have been driving my 2005 Jetta 2.5 for several months now and have no complaints. The vehicle has plenty of power for the highway and is doing well on gas mileage (~30 mpg). The ride is comfortable and there is sufficient storage for my clubs. Great value for a used car.
Purchased a new car
Uses car for Commuting
Does recommend this car
---
Nothing but electrical issues
by Rocko from Mass | February 2, 2012
The car is comfortable and provides a smooth ride in between visits to the repair shop. There were so many electrical issues that I was always dropping money. It's one thing to have a high monthly payment because I can budget for it but every time it needed a repair it cost a couple hundred dollars. Don't waste your money. Buy a reliable car.
Purchased a new car
Uses car for Commuting
Does not recommend this car
---
Good car, just what i needed
by JMJ from mobile, al | September 7, 2011
point blank i needed a car that my wife could pick our kids up from school in. She sits out there for 30 mins idling with the a/c on as the kids get lined up and i feel good about her doing it in the tdi as opposed to my charger or silverado. Even doing this and normal city driving, she still gets a tick over 30 mpg in the tdi. There is enough room in the back with the kids and the kids seats so a success for us no doubt.
Purchased a new car
Uses car for Transporting family
Does recommend this car
---
vw jetta
by volkslubber from newyork, ny | May 4, 2011
i feel safe in this vehicle. its got alot of pep, and style. im proud to drive such a great car!!!!!
Purchased a new car
Uses car for Just getting around
Does recommend this car
---
This Is THE WORST Car I Have Ever Owned.
by VW Victim from Los Angeles, CA | March 2, 2011
I bought a pre-owned, non-certified 2005 Jetta GLI back on 9/15/07. It's a fun car to drive and it handles very well when it isn't falling apart. Over the course of the last 3 1/2 years of having this car, it has cost me over $8,700 in repairs. This figure does not include "wear and tear" repairs or regular maintenance. It has stranded me on many occasions. I am upside down in the car loan by over $15,000 (I financed some previous things into this current loan). Having had three VW Passats prior to this Jetta, I thought the Jetta would be equally reliable. I planned on paying this car off and driving it until the wheels fell off which is why I went forward with the terms of the loan. It seems that the only thing that HASN'T happened YET are the wheels falling off. It came close once when a rear wheel hub and bearing went out. I trusted the dealership and the product. I was a loyal, banner waving VW customer. As of last week, gas vapors began blowing in through the heater vents filling the car with dangerous, combustible fumes. Two weeks prior to this, I sunk another $500 into this car to repair a leaky head gasket and the seventh coolant leak. This might explain the LOUSY gas mileage this car gets. I haven't even mentioned the host of electrical problems it has. Driving a car that is unsafe is unacceptable for ANYONE. I am a mobile personal trainer and need a quality car to get me through my route. I'm over it. I just purchased a certified pre-owned Scion XD. I am absolutely THRILLED with it. On the other hand, I am mortified that I am now responsible to pay for this worthless Jetta with such an extensive balance left on the loan. The bottom line, I hate the VW Jetta GLI. I hope those of you who drive one have a better, happier story than I do.
Purchased a new car
Uses car for Work
Does not recommend this car
---
People Who Viewed this Car Also Viewed
Select up to three models to compare with the 2005 Volkswagen Jetta.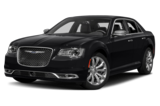 2017 Chrysler 300C
Starting MSRP
$38,635–$45,270
Compare
2009 Lexus IS 350
Asking Price Range
$11,226–$22,766
Compare
Featured Services for this Volkswagen Jetta