Average Ratings
---
45 out of 58 people recommended this car.
---
Great little car with 210k miles
by Adrian from New York City | February 27, 2016
I bought this car in 2006 and have since put over 211,000 miles on it. I have the manual 5 speed and have driven it across the country at least 5 times, with another 7-8 trips up and down the eastern seaboard. Never had any major problems, although sometimes the check engine light comes on and some of the interior electronics have shorted out. In the past few years I've had to replace the headlight lenses as they became fogged. As long as you replace the battery, sparkplugs, oil and tires when needed, this car will serve you well. I love the transmission, ease of use, and reliability. I also like the interior - no frills, just what you need and well designed. Even with a smaller engine it has good acceleration and is fun to drive. I will probably keep the car for sentimental value and upgrade parts piece by piece in order to pass it on. Looking forward to cracking 300k miles with this car.
Purchased a new car
Uses car for Just getting around
Does recommend this car
---
Love my jetta
by Keith halbfoerster from Green Bay WI | July 8, 2015
I bought my Jetta S 2.5 a few months ago and i am still i love the only issues i have with it are the drivers door sticks a little and the steal wheels but that is to be expected with the basic model, it is so much fun to drive and it looks great. also the ac is a little weak but i was told that is common with volkwagens. i plan to buy another when i pay this one off
Purchased a new car
Uses car for Just getting around
Does recommend this car
---
Pretty good car
by UA777 from Crown Point, IN | January 19, 2015
I bought it (2.5 value edition) brand new in February 2006. I had few minor problems during warranty period but nothing major. Almost 9 years later I have 87000 miles on it. I do all maintenance myself and so far I was able to fix everything myself (i have no mechanical background but I`m pretty handy). I called dealer few times to compare the cost of the service and the prices they charge are insane. It`s a pretty good car. Looks good. No rust after 9 years. Interior problems which I already fixed: -headliner material is shrinking exposing glue on the edges (cosmetic) -on driver side window and mirror controls are peeling off (cosmetic) Exterior problems: -led turn signals built into mirrors stopped working (common problem-cheap to replace with aftermarket ones) Mechanical problems: -purge vent solenoid ($25 part) -radiator fan (small one) stopped working but after I took it apart it is working again -broken vacuum line from the engine to brake booster (easy fix but part was $90) -front passenger side wheel bearing I take very good care of my car and it is a pretty good car in my opinion. Mechanical problems happen and will always happen. It`s not a big deal if it`s not something major. So far my problems were very minor and I hope it`ll stay that way.
Purchased a new car
Uses car for Commuting
Does recommend this car
---
Transmission Died at 127k
by Sad VW Customer from Indianapolis, IN | March 20, 2014
We had a top of the line fully loaded Jetta for about 5 years. Right after purchasing the vehicle the stickers for the radio button began to bubble. The center LED Driver screen only shows about half the information on it even after multiple replacements. The car never got to the expected MPG that was advertised by about 4mpg. The car also went through name brand performance tires faster then any other car I have owned. The transmission died at only 127k, and after getting quotes from 3 different places the lowest price we were able to get was $6,000, and we still have one year and $4,200 owed on the vehicle. The transmission issue could probably have been avoided if you were able to check the transmission fluid easily instead of having to get the car on a lift and taking off a handful of items to reach the area to check the fluid level. When the car was working it was only the small things that really didn't matter, but when major things happens to the car expect to pay a lot to fix it and not being able to fix anything above changing a light bulb by yourself. The price to repair items on this car is why I suggest looking at another car brand.
Purchased a new car
Uses car for Just getting around
Does not recommend this car
---
Best car we've ever owned
by Gary from Camano Island, Washington | March 6, 2014
Purchased a 2006 Jetta DTI new and we've been very impressed with nearly every feature, the comfort, the ride, the performance, the build quality and the mileage (still seeing 47 mpg after 130,000 miles. It's a keeper!
Purchased a new car
Uses car for Work
Does recommend this car
---
have owned for270000+ do the math
by ike from ft smith ar | October 29, 2013
50mpg+ yes I have spent a little on maint. I bought the best fueler abaible and it will compete today. of course it is a diesel. before 300000 I will replace the trany if needed and keep driving. always change oil at vw.every 10000mi.did not service trany. my jetta is actualy a 05.5tdi dsg trany.glad I didn't buy a electric vehicle or a toyota. might consider natural gas in a honda or something after it has ben tested a bit longer--1.39
Purchased a new car
Uses car for Commuting
Does recommend this car
---
Loved initially but disappointed
by Last time for VW from Chicago, IL | September 11, 2013
I loved my 2006 Jetta 2.5 when I bought it brand new. It was fun to drive, had power and a nice ride (I was driving a 2001 Civic prior). It was great until I hit the 100K mark. Since then, I have had nothing but problems. Very expensive problems. It's something new every few months. I take good care of my car and understand that as things get older and worn they need replacing. I am on a limited budget as it is and attempting to fix this car every few months is killing me. I repaired the cal. conv. for $1800. 2 months later had electrical problems that cost another $500. Not but 1 day after fixing that, I had the check engine light come back on. The dealership said it needed another $400 worth of work. Not to mention, every part for this car is "unique" and therefore, more expensive. I have a hard time finding places to service it correctly around me if I can not afford the dealerships pricing and need to shop around for repairs. It's a great car if you can afford the upkeep that it needs later on. Had I bought a new car sooner, my review may have been all positive. Having kept it longer than anticipated has seemingly backfired on me. I would only think about buying another VW again if I planned on buying new and not keeping it for a long time.
Purchased a new car
Uses car for Transporting family
Does not recommend this car
---
Love my cute Jetta GLI
by Lisa from New Jersy from Towaco Newjersy | September 7, 2013
My Parents purchased my white Jetta GLI as a gift because my 2003 Volvo s60 was totaled while leaving college one after noon. To start I love my Jetta to death and I am a VW girl I didn't exactly know what GLI even meant until my bf told me what a GLI is. I do have a heavy foot being a jersey gal and I feel my Jetta can definitely keep up on how ever I drive it . my favorite features are the sunroof, the GLI leather seats I do recommend this and I will keep my Jetta for as long as I can!
Purchased a new car
Uses car for Just getting around
Does recommend this car
---
Worst Car I've ever owned
by Worst car I have ever owned from Boston, MA | July 11, 2013
I bought my '06 Jetta in 2009. Since then, I have had nothing but problems. The electrical systems in the car are constantly malfunctioning. My fuses blow every three months, causing the power outlets not to work, I have had to replace the headlight bulb about 12 times, the air conditioning system only works when I press on the gas. And now, my newest problem is that I can't move the gear shifter out of park, again due to a faulty electrical break sensor, so I can't even drive it. Everyone else my in family who has owned a volkswagen has had similar problems, even with newer models. I will NEVER own another Volkswagen again.
Purchased a new car
Uses car for Just getting around
Does not recommend this car
---
Its cute!!!
by Mindless from Paris, France | March 6, 2013
It's so cute!! I love it! #teammindless I love the interior and exterior. I personality would have picked a different color, but other than that it's very nice(:
Purchased a new car
Uses car for N/A
Does recommend this car
---
People Who Viewed this Car Also Viewed
Select up to three models to compare with the 2006 Volkswagen Jetta.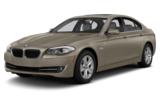 2013 BMW 550
Asking Price Range
$27,996–$48,464
Compare
2013 Chevrolet Avalanche
Asking Price Range
$24,075–$41,991
Compare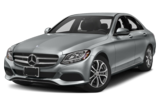 2016 Mercedes-Benz C-Class
Starting MSRP
$38,950–$73,250
Compare
2012 Toyota Camry
Asking Price Range
$10,083–$18,491
Compare
1995 BMW 525
Asking Price Range
Price Coming Soon
Compare
Featured Services for this Volkswagen Jetta