NEW YORK -- The Theory of Excess (TOE) says you need more than you'll ever need just in case you need it.

Thus, you buy a mansion to house two people. The house comes with a garage for two or more cars, some of which are seldom driven. The cars have engines that exceed 150 horsepower just in case more oomph is needed to move through traffic jams with greater efficiency.

It makes no practical sense. It is functionally dysfunctional. The more you have just to have it means you must do and earn more to get and keep it -- a requirement with attendant risks.

I was thinking about all of this while driving past storage facilities in the 2006 Volkswagen Jetta GLI sedan. Such warehouses seem to be cropping up everywhere -- here in New York, at home in Northern Virginia and out west in Los Angeles and Seattle.

Those palaces of stuff exist because people have so much extra stuff that they need more places to store it and more ways to haul it, which is why so many of them are buying sport-utility and crossover vehicles -- many with the big engines their owners believe are needed to carry more stuff with greater ease.

It's crazy when you think about it and, as I said, I was thinking about it in the Jetta GLI sedan, an elegantly simple car, delightful in all respects, particularly in its respect for balance and common sense.

Balance and common sense are the enemies of excess. They demand accountability. For example, if a manufacturer sticks a 200-horsepower engine in a car, which is plenty of muscle considering a historical view of horsepower in automobiles, that manufacturer should also make sure that the car's safety performance matches the competence of its engine and that the car's ability to gobble up road does not come at the cost of guzzling fuel.

The Jetta GLI honors balance in both regards. Its two-liter, 200-horsepower, in-line four-cylinder engine is a spunky thing that gets you where you want to go fast enough, assuming that you leave on time and choose a route relatively free of traffic. If you leave late and take a congested road, the Jetta GLI can't help you much. But neither can a car with double its horsepower and price.

Fuel economy in the Jetta GLI equipped with a standard six-speed manual transmission is decent at 25 miles per gallon in the city and 31 miles per gallon on the highway. But "decent" here does not necessarily mean cheap. The front-wheel-drive Jetta GLI requires premium unleaded gasoline -- $3.17 a gallon in Bakersfield, Calif., $2.99 a gallon in New York and $3.15 a gallon in the District, according to the latest available figures from AAA.

Should your trip take an unhappy turn by your turning into another motorist, or another motorist turning into you, you have a good chance of surviving the crash in a Jetta GLI, which has top crash-safety ratings from the federally funded National Highway Traffic Safety Administration and the corporately funded Insurance Institute for Highway Safety. But your survival, of course, assumes that you had common sense enough to drive while sober and properly belted.

I could go on with this; but I'll end by pointing out that even in its approach to luxury, the Jetta GLI eschews excess without undermining comfort or overall vehicle appeal. Its leather-surface seats fit body and bottom well. The front seats are manually adjustable, which I prefer over the power-operated types that often are difficult for me to get right. All instrument panel controls and gauges are easily visible and reachable.

A satellite radio receiver -- you can choose either XM or Sirius -- is available as an option. That radio actually is more of a necessity than it is a bauble. With satellite radio, you can choose your favorite music or talk show and keep it with you for the duration of your trip, no matter where that trip takes you.

And that can turn out to be a very good thing when you're stuck in traffic with big trucks and the frustrated drivers of super-horsepower cars that are going nowhere on a highway bounded by storage facilities filled with stuff that people worked and paid for but no longer need or want.

Nuts & Bolts 2006 Volkswagen Jetta GLI

Complaints: I have none at this writing. The Jetta GLI is a nearly perfect urban family sedan.

Ride, acceleration and handling: Excellent in all three categories. In fact, the Jetta GLI's overall performance rivals that of more expensive sports sedans. It makes you wonder: Why pay more for an Audi A4?

Head-turning quotient: Attractive without being over the top.

Body style/layout: The Jetta GLI is a front-engine, front-wheel-drive midsize family sedan.

Engine/transmissions: The car comes with a standard two-liter, 16-valve, in-line four-cylinder engine that develops 200 horsepower at 5,100 revolutions per minute and 207 foot-pounds of torque at 1,800 rpm. A six-speed manual transmission is standard. A six-speed DSG Automatic Tiptronic transmission that can be shifted manually is optional for an additional $875.

Capacities: The Jetta GLI has seating for five people. Maximum cargo capacity is 16 cubic feet. The fuel tank holds 14.5 gallons of required premium unleaded gasoline.

Mileage: I averaged 25 miles per gallon in city-highway driving.

Safety: Driver and front-passenger air bags are standard as are head-curtain air bags for front and rear passengers. Traction, stability control, electronic braking assistance and four-wheel disc brakes with antilock protection are standard.

Price: The base price of the 2006 Volkswagen Jetta GLI is $23,790. Dealer invoice price on that model is $21,884. Price as tested is $27,620, including $3,200 in options (power sunroof, satellite radio, sports seats with leather seating, heated seats) and a $630 destination charge. Dealer's price as tested is $25,437.

Purse-strings note: It's a solid "buy." Compare with any midsize sedan in its price range.


---
People Who Viewed this Car Also Viewed
Select up to three models to compare with the 2006 Volkswagen Jetta.
2015 Toyota Camry
Starting MSRP
$22,970–$31,370
Compare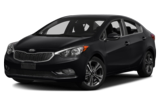 2016 Kia Forte
Starting MSRP
$15,990–$20,990
Compare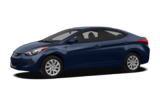 2012 Hyundai Elantra
Asking Price Range
$7,369–$14,941
Compare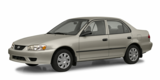 2002 Toyota Corolla
Asking Price Range
$1,153–$6,213
Compare
2009 Mitsubishi Lancer
Asking Price Range
$4,125–$11,841
Compare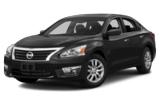 2014 Nissan Altima
Asking Price Range
$10,473–$19,465
Compare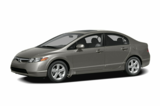 2006 Honda Civic
Asking Price Range
$3,637–$10,361
Compare
Featured Services for this Volkswagen Jetta