Average Ratings
---
48 out of 62 people recommended this car.
---
EXCELLENT INVESTMENT!
by RAM from N. Canton, OH | August 9, 2016
Purchased my 2010 Wolfsburg Edition new 3/10. I ordered the Motorsport Kit, which really dressed up my car. After several engine & suspension enhancements, my Silver Wolf now has 300+ HP and 320 pound/feet of torque! I have NEVER had a single issue with my car for the past six years. Granted, I only have 26,450 miles on the odometer, but I can say with complete honesty that this is the best performance sedan I have ever owned. I only get annual maintenance at the VWQ dealer using their synthetic oil. It is now time for a new set of 18" tires - probably Continental or Michelin. This car is absolutely outstanding in every way. I will most likely ask to be buried in it! DAS AUTO!
Purchased a new car
Uses car for Having fun
Does recommend this car
---
2010 Wolfburg edition Jetta
by Jhill from kansas | July 28, 2016
I'm SOOOO Disappointed to Volkswagen Jetta and WILL NEVER purchase a Volkswagen nothing again. I've only had my car 2years and I have to already have my transmission repaired and my Engine completely repaired as it is BLOWN...
Purchased a new car
Uses car for Just getting around
Does not recommend this car
---
Never again VW
by Hugo.b from Canada | December 9, 2015
Jetta 2010 2.5 Car has 50k miles, paint chipping from front fenders+rust starting to appear. Transmission shifting (giving kicks) when coming to a stop. Radio doesn't work properly. small spots of rust all over the car. Fuel economy is around 14L / 100km city.
Purchased a new car
Uses car for Just getting around
Does not recommend this car
---
Poorly Built - Impossible to Repair
by Jetta Owner 2010 from Naples, FL | February 16, 2015
Buying a Certified Pre-Owned VW Jetta 2010 is the worst financial decision that I ever made. The car runs fine, but lacks acceleration and handling. The road noise and window leaks and interior pieces falling apart are unacceptable. The service department can't fix them or won't fix them. When they try to fix them, the problem comes back within a couple months. This is my first and last Volkswagen. The product and service are a failure.
Purchased a new car
Uses car for Just getting around
Does not recommend this car
---
Master brake cylinder failure
by Disappointed Owner from Exton, PA | November 27, 2013
I have a 2010 Jetta TDI sedan, bought new. It currently has just under 30,000 miles on it. Last week, I had to take it - very carefully - to the dealer. The master brake cylinder had failed. Completely. There was a very small amount of braking available as the brake pedal hit the floor, but mostly I had to use my emergency brake. Fortunately, I had 4 days left on my bumper to bumper warranty. I never found out what labor would have cost, but the new master cylinder was priced at $425.00. Curious, I went to the TDI club forum pages to see how many others had this happen to them. I did find a few without searching too hard. Scarier yet, was all the threads on the failure of the high pressure fuel pumps that are occurring in all 2009 and newer models. The pump implodes, and spreads metal shavings through-out the fuel system - lines, filters, pumps, injectors. Repair bill $4-6k. Avoid this car what ever you do.
Purchased a new car
Uses car for Commuting
Does not recommend this car
---
We walked away
by Survivor V.W Jetta from Springfield Missouri | September 29, 2013
It was a Sunday afternoon and my husband and I were returning from a very enjoyable weekend. We had gone about 200 miles from home and to return home, we only had about a mile left to go. Suddenly, someone was crossing on foot in traffic and the cars ahead of us were stopped even though traffic flowed at about 65 miles an hours in other lanes. My Husband came to a stop. Behind us, a truck couldn't stop quick enough and he drove around us on the edge of the road to stop. As he made his move, another Sedan car plowed into the back of our V.W Jetta and sent us forward into the back of another car. in that second 6 more cars behind the wrecked sedan plowed into that car. For us, We had been sent forward but we were git by the sedan. We unsnapped our seat belts and got out of the car. Sure enough, the rear of our Jetta's rubber bumper adsorbed the greatest amount of damage. There was some to the rear and back of the quarter panels. Yet, as we gazed at the line of wrecked and smashed cars, We wondered how we avoided being so smashed to bits and how we survived to walk out of the wreck. After all, no one else was able. Our V.W Jetta earned our forever loyalty that day. The car is an amazing feat of real engineering. We stil have one non V.W. car at home. It has a for Sale sign on it. We have learned the lesson, Drive V.W and your arrive with your life. No need to do anything other than Volkswagen.
Purchased a new car
Uses car for Just getting around
Does recommend this car
---
Wolfsburg Performance Review
by Wolfsburg2.0t Guy from CLE, OH | September 8, 2013
I have a Wolfsburg edition with the 2.0t engine and 6 speed dsg. The torque of this car is what gets me every time. 2nd/2rd gear, right foot down, head snaps back. That head planted to the back of the seat feeling is so surprising, and matches that of flooring much more expensive performance vehicles. The handling is very good and understeer only happens if you drive like a hooligan. The seats are some of the most supportive I've ever sat in, and make sure you don't get flung around while doing spirited driving. For an everyday sedan, it rivals performance cars. I can keep up with basic models of Mustangs /BMWs /Audis etc. Flooring it at a traffic light will make the tires screech then follow with a surge of acceleration. 0-60 happens in mid 6's. Only complaint is no paddle shifters. Note: if you live in a location where it snows, snow tires are almost a necessity
Purchased a new car
Uses car for Just getting around
Does recommend this car
---
love it so far!
by vw wolfsburg from Chicago | June 28, 2013
I bought vw jetta wolfsburg for great sound system, exterior styling, and perfomance. It hasn't let me down yet! Only complaint would be vent directional sliders break real easy.
Purchased a new car
Uses car for Just getting around
Does recommend this car
---
Fast and fun to drive
by Vollaw from Winchester, VA | March 7, 2013
The car is great for 0-40 (or 40-80) in no time. Great handling and fun to drive. Only disappointment is the interior looks cheap (leatherette) and no steering wheel controls. Also, way too much vibration when the sunroof is open and windows up. Other than that, it's a good car for the price.
Purchased a new car
Uses car for Commuting
Does recommend this car
---
Fun and thrifty
by Macht Schnell from The great state of TX | February 25, 2013
I picked the 2010 jetta tdi manual after much deliberation. I wanted fun, German handling and the mileage of a hybrid. I was commuting from Dallas to Bentonville AR for a while so I spent a lot of time on the road. The Jetta is strong at low and high speed, with excellent torque. I am continually impressed by the mileage +43 on both hwy and regular commuting. My biggest gripe by far are the headlights. At 70 on the fwy you will easily out run them. As a result I have had a few introductions to road debris; tires, pipes, occasional road kill. Favorite thing about the car: coming up behind a Prius on the hwy doing 75, giving the high beam flash and blowing their doors off...all the while knowing my car feels better to drive and is getting better mpgs at that speed. :)
Purchased a new car
Uses car for Commuting
Does recommend this car
---
People Who Viewed this Car Also Viewed
Select up to three models to compare with the 2010 Volkswagen Jetta.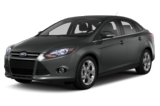 2013 Ford Focus
Asking Price Range
$7,641–$15,349
Compare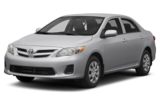 2012 Toyota Corolla
Asking Price Range
$8,349–$14,833
Compare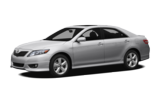 2011 Toyota Camry
Asking Price Range
$7,673–$15,605
Compare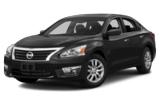 2014 Nissan Altima
Asking Price Range
$10,403–$19,427
Compare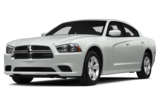 2014 Dodge Charger
Asking Price Range
$12,194–$31,630
Compare
2017 Cadillac CTS
Starting MSRP
$45,560–$70,430
Compare
2010 Hyundai Azera
Asking Price Range
$8,169–$14,253
Compare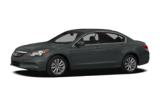 2011 Honda Accord
Asking Price Range
$9,053–$16,925
Compare
2011 Honda Civic
Asking Price Range
$6,639–$15,059
Compare
Featured Services for this Volkswagen Jetta