Average Ratings
---
59 out of 65 people recommended this car.
---
overall quality
by damaged from Fraser Valley, BC | July 1, 2015
I find it humorous that VW has specified "oil consumption" to be as much as 1 liter per 2000km. Lets call a spade a spade and not sugar coat this. Lets say this car burns oil and it is spec'ed to use synthetic oil, (not cheap). The power of my 2.0 gas engine is a throw back t thee 80's and the 5 speed standard is so wide that when I want to pass on the freeway to downshift from 5th to 4th is not enough power and to go to 3rd is almost at red line. I drive around town in 2nd often and unless I'm on the freeway I rarely get this car into 4th gear. That said I bought this car for my 100km daily commute to work, (200km per day). and this car gets decent fuel economy around 6 liters per 100km. No matter where I put the seat, my right leg is crammed against the center console, but aside from that the seats and ride are very comfortable for my long commute. There is tons of room for passengers, but with the lack of power, you may not want the extra weight of your friends in the car, (it really makes that much difference). Also the truck has room for at least 4 more people, the trunk must be the largest in class with room for everything and then some. As for style, this car really has it going on, the only issue I would have with this is the black printing on a blue screen stereo. The radio controls are hard to see in low light and figuring it out while driving at night is a bad idea. The exterior is classy looking and the interior is refined with a solid and clean finish. Over all, despite the mismatched tall ratio standard transmission with a low power motor, I do like this car for my long commute. Once I'm on the freeway and going it is comfortable and the fuel economy is right where I would hope it to be. I'd buy another Jetta, but would consider other engine options before ever getting the 2.0 gas.
Purchased a new car
Uses car for Commuting
Does recommend this car
---
Great car from a great dealer
by jbraum from Mansfield Ohio | February 7, 2015
Just bought my 2011 VW Jetta with convenience package and love the vehicle. Great styling, comfortable, nice features and the price was definitely right.
Purchased a new car
Uses car for Commuting
Does recommend this car
---
Good car for the money
by Lucas from Chicago, IL | October 12, 2014
I owe 2011 Jetta SE (convenience package) with 2.5 engine in it. Great car for the value. VW used to have disc brakes as a standard in their cars not anymore they had to use drums instead so they can keep price low. No computer, all you get is trip A on this model. They also took away arm rest regulation back and forth and up and down positions. That is the only think I would like to change in my car. If you drive a lot and you dont wont to leave $100.00 at the pump that is the car for you I have 14.5 gal tank I drove it to empty got 490 miles out of it that is about 37MPG
Purchased a new car
Uses car for Just getting around
Does recommend this car
---
Id rather drive a jetta over a Range Rover
by billy bob from oklahoma city | July 10, 2014
such a great car! so happy I bought it. Has everything I wanted, blue tooth, hands free talking, seat heaters. SO WORTH THE PRICE.
Purchased a new car
Uses car for Commuting
Does recommend this car
---
I love it!
by Owner of a 2011 VW Jetta SEL from Houston, TX | June 1, 2014
My grandparents recently bought me a 2011 vw jetta sel for a first car. There is nothing I can complain about! It rides nice, its comfortable, it looks good inside and out but best of all is reasonably priced! I love my VW
Purchased a new car
Uses car for Just getting around
Does recommend this car
---
A good buy for the money.
by Jordan from Coon Rapids, MN | March 29, 2014
Good car. I have owned mine for about a year now, only needed to do one thing to it. Good MPG, although I think the estimate of 42 mpg hwy is laughable. If you are good at minor car repairs this car would be good for you, but if you are not mechanically inclined then maybe not so much.
Purchased a new car
Uses car for Commuting
Does recommend this car
---
Great car for the money
by Bruce from Indiana | February 12, 2014
My wife and I decided to purchase a 2011 VW Jetta S with 9,000 miles in August of 2012. This has been a great car for her and we only have a few complaints. The great things about the car include: -Interior space -Nice handling -Cheap to maintain -Low purchase price -Good safety ratings -Good looking -Excellent standard features for base model price I am 6'6" and my wife is 5'6". One of the challenges for us is finding a car we are both comfortable in. The Jetta is by far the most spacious small car available. I can adjust the driver's seat for myself, and still sit in the back seat comfortably. My wife is also able to get a comfortable seating position. The handling of this car impresses me. It has a very sporty feel and drives great at highway speeds (even in windy conditions it tracks straight down the road). I love the simple and elegant exterior design. The headlights and taillights are really nice looking. The standard features are great. ABS, traction control and stability control, heated mirrors, auto up/down on all 4 windows, and keyless remote entry. Now for the negatives: -NO POWER (2.0) -Gas mileage not the greatest -No cruise control -No center armrest These problems only relate to the S (base) model. The 2.0 literally feels about as fast as a bicycle from 0-15 mph. It has NO low end torque. It starts pulling decently at about 3000 RPM but making left turns onto busy roads requires patience. While traveling from Indiana to Arizona the Jetta did great on the highway. It will cruise at 80-90mph easily, it just takes a long time to get there. The 6 speed automatic transmission really helps make the most out of the low power. I think VW is capable of squeezing another 15hp out of this engine. The gas mileage is not too great for how little power the Jetta has. We average 26mpg (rural & city driving). Highway driving gets anywhere from 32-35. We had cruise control installed when we bought the vehicle (genuine VW parts installed at dealership). The lack of a center armrest is kind of annoying but not a big deal (higher end models have an armrest). Overall I think this is a great car for the price. Buying a Jetta with the 2.5 would probably solve all of my complaints with this car, however at that price I would rather move up to the Passat.
Purchased a new car
Uses car for Commuting
Does recommend this car
---
jetta
by jetta from la grange | February 11, 2014
i went by to test drive the jetta for our son, but to our surprise we werent allowed to test drive without a guaranteed sale! he actually wanted us to purchase the car before we test drove it! the owner said he just had the car detailed and we would get it dirty!!!!!! he has a binder he displays with excellent reviews from cars.com he kept showing me them i wonder if he wrote them himself and printed them for display i wouldnt be surprised.....lets see if this review makes his binder.....................
Purchased a new car
Uses car for Just getting around
Does not recommend this car
---
Great Car!
by Foreign Car Lover from Philadelphia, PA | February 9, 2014
This may be premaure. I rented a 2011 VW Jetta and absolutely loved it. And yesterday I bought one. And she's pretty. Day 2- and there's a snow storm. She handled so well, better than my previous car. Great price, quality car! I hope this feeling lasts. Satisfied.
Purchased a new car
Uses car for Just getting around
Does recommend this car
---
Fun and comfortable.
by VWFan from Tampa, FL | February 4, 2014
I bought a CPO 2011 Jetta SE w/ convenience + sunroof in Dec 2013 with 29k. Loving this car for my daily 50 mile commute. Very comfortable and is great for passing cars on the interstate. Maybe I don't notice the difference because I never owned any previous Jettas but I think the car is sophisticated, clean and simple. Is it really that big of a deal that the dash isn't made from soft touch materials? I don't ever have a reason to touch the dash unless I'm cleaning it. I wasn't in the market for a compact sedan but the Jetta barely feels like one! Plenty of leg room in the front and back and the trunk is massive! A few things I'm dissatisfied with are; considering the price range for this car and that my last car, a 2002 Nissan Altima, had a MFD (Multi Function Display) I think the Jetta should have it on all models. I really miss having my MPG and distance till empty displayed. Another thing is my model comes with a touchscreen radio. While it looks nice, I don't see the function of it. It lacks navigation, a backup camera and any phone functions (and I'm okay without the features) so I just don't think it's necessary. My last issue I have is how loud the AC is after turning it up past 2. When summertime roles around here in Florida it's going to get pretty annoying. But overall I'm very satisfied with my car! I plan on keeping her around for a long time and staying in the VW family. (I think a TDI will be next!)
Purchased a new car
Uses car for Commuting
Does recommend this car
---
People Who Viewed this Car Also Viewed
Select up to three models to compare with the 2011 Volkswagen Jetta.
2012 Volkswagen Passat
Asking Price Range
$7,931–$16,971
Compare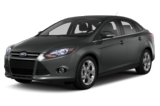 2013 Ford Focus
Asking Price Range
$7,641–$15,349
Compare
2008 Ford Fusion
Asking Price Range
$3,585–$10,833
Compare
2010 Audi A3
Asking Price Range
$8,392–$20,752
Compare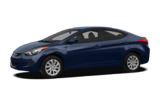 2011 Hyundai Elantra
Asking Price Range
$6,686–$12,806
Compare
2011 Kia Forte
Asking Price Range
$5,265–$12,061
Compare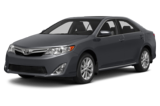 2014 Toyota Camry
Asking Price Range
$12,609–$19,977
Compare
2015 BMW 550
Starting MSRP
$64,900–$67,200
Compare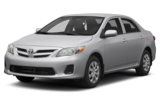 2013 Toyota Corolla
Asking Price Range
$9,816–$16,440
Compare
Featured Services for this Volkswagen Jetta