I did an inventory of vehicles missed, those year 2000 models that escaped my review. There was the Mitsubishi Eclipse Spyder convertible, which I liked. But I drove it during a week of rain. Never got to drop the top. Writing about it would have been like talking about a hot date that wasn't. There was the Kia Spectra from South Korea, a sedan I wouldn't recommend at any price. Kia confuses "economy" with "cheap." Economy is genuine. Cheap is flimsy, fake. The Spectra was cheap. Then came the 2000 Volkswagen Passat GLX 4Motion sedan, this week's test car. It was introduced last March, inopportune timing that pushed it toward the bottom of my 2000 drive list. But the wait was worth it. The GLX 4Motion is a superb midsize family car, easily one of the best I've driven all year. It makes me wonder why someone would spend nearly $9,000 more for a comparable 2000 Audi A6 Quattro sedan. Audi devotees are upset by that kind of statement. They offer all kinds of reasons why these very similar cars, which come from the same corporate parent and share many of the same parts, are really quite different. The Audi has better ride and handling, they say. The engines are different, they point out — and on that score they're absolutely right. The Passat GLX 4Motion's standard engine is a 30-valve, 190-horsepower, 2.8-liter V-6. The comparable Audi A6 Quattro comes with a 250-horsepower, 2.7-liter twin-turbo V-6 that makes throttle jockeys drool. A 300-horsepower, 4.2-liter V-8 is available under the Audi A6 Quattro logo. But that's another story. The GLX 4Motion comes with a five-speed manual transmission. A Tiptronic gearbox that can be operated automatically or manually, using clutchless shifting, is available. The A6 2.7T Quattro gets a standard six-speed manual transmission, supposedly preferred by "auto enthusiasts." But a Tiptronic also is available. Other Audiphiles say that their car is more luxurious, endowed with the finest of interior materials. But the GLX 4Motion is no slouch in the plush department either. Fine leather, heatable power front seats, walnut trim, and top-notch climate control and sound systems are found in the Passat, too. Both cars offer world-class safety — rigid bodies, well-designed crumple zones, child-seat tethers, front and side air bags (side bags for front passengers), structural reinforcements for additional side-impact crash protection, and automatically tensioning seat belts. For 2001, the A6 will offer "curtain" air bags to protect heads and necks in side hits. The same technology soon will find its way into the Passat GLX. The bottom line is that, for the money, you won't lose very much by choosing the Passat GLX 4Motion over the Audi A6 2.7T Quattro. In fact, you'd be gaining one heck of an automotive value. Don't just take my word for it. Drive the GLX 4Motion against the 2.7T Quattro. Is the Audi's extra zoom worth the extra money in a speed-regulated environment? Nuts & Bolts 2000 Volkswagen Passat GLX 4Motion Concern: Though most reports from Passat owners are highly favorable, I'm beginning to get some consumer complaints about maintenance and repair costs and lengthy times involved in completing those repairs. These are anecdotal reports. Your comments, pro or con, are welcome at brownw@washpost.com. Praise: You could be cheating yourself if you fail to shop the GLX 4Motion against the A6 2.7T Quattro. Both are fine cars. The question here is value. Ride, acceleration and handling: Excellent all around in my testing, though some of my peers have complained that the GLX 4Motion exhibits "body roll" in curves. I can only guess that they must've been taking those curves awfully fast. Head-turning quotient: There were no drools. Volkswagen seems wedded to a rat her expressi onless Bauhaus design. But the car got respect. Layout: As its name implies, the GLX 4Motion is an all-wheel-drive car equipped with a front-mounted, longitudinal engine. All-wheel drive, in this case, means that drive power automatically flows from slipping wheels to gripping wheels. Capacities: The GLX 4Motion seats five people, holds 10 cubic feet of cargo in its trunk and carries 16.4 gallons of recommended premium unleaded fuel ("for maximum performance," VW says). Truth is, you can run just fine on 89 or 87 octane, as I did in the test car. Mileage: About 24 miles per gallon in mostly highway driving. Price: Base price on the tested GLX 4Motion sedan is $30,380. Dealer invoice price on that model is $27,923. The limited list of options includes a six-disc CD changer and automatic transmission, both of which were installed in the test car for an extra $1,370. Price as tested is $32,275, not including taxes and fees. Purse-strings note: Compare with the Audi A6 2.7T Quattro, which starts at an estimated $38,550 for model year 2000. Also look at the BMW 5-Series and Volvo S80.
---
People Who Viewed this Car Also Viewed
Select up to three models to compare with the 2000 Volkswagen Passat.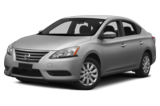 2015 Nissan Sentra
Starting MSRP
$16,530–$20,720
Compare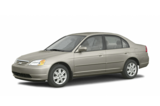 2003 Honda Civic Hybrid
Asking Price Range
$1,521–$7,841
Compare
2009 Mercury Mariner Hybrid
Asking Price Range
$6,623–$14,955
Compare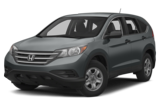 2014 Honda CR-V
Asking Price Range
$16,493–$26,005
Compare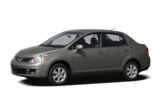 2008 Nissan Versa
Asking Price Range
$3,001–$9,601
Compare
Featured Services for this Volkswagen Passat