When they first plopped the new Volkswagen Passat on my driveway, I must confess I was a little put off by two things - the extra chrome it has picked up, and the designation as a 2001.5 model, too cute by half. The Passat has never been a looker, in the sense that the company's new Beetle is, with its alluring curves and overall rightness of design. Passat's appeal is quieter, with its avoidance of gimmicky tricks that would soon pall. Like its richer cousins, the Audi line, it projects an image of quiet efficiency and solidity. And its lines were crafted to please the wind tunnel more than mortal eyes - the GLS boasts an extraordinary 0.27 coefficient of drag, and the GLX, with its more pronounced air dam, rates a still-respectable 0.30. Sitting next to the 2001 version, the 2001.5 shows a striking familial resemblance. But as a matter of fact, in freshening the Passat for the mid-year run, VW has revised every exterior bit except the roof and doors. Not only did they get a deal on chrome plating, they've enlarged the VW logo and canted the grille back a bit for a racier effect. Most noticeable, perhaps, are the new clear polycarbonate housings for headlamps and side marker lights, with a similarly "in your eye" treatment given to the rear light sources. Inside, the changes include a front center console (with adjustable cupholders!) with a large storage compartment, and a folding center armrest in the rear which also has integrated cupholders and storage. The GLX's steering wheel hub now houses stereo and cruise control actuators, a feature optionally available on the GLS, too. Unseen improvements include an increase in the frame's torsional rigidity, achieved by buttressing the chassis borrowed from the Audi A4. Both the base GLS and the more opulent GLX series now have side curtain air bag protection for both front and rear passengers' heads, in addition to the carryover front and side air bags for driver and navigator. The antitheft system has been buttressed by use of a coded key that "talks to" the engine management computer each time the car is started, meaning the hotwire hooligans are going to have to find a new form of thievery. Passats are available with either a 1.8-liter turbo four or a V-6 engine. The turbo, always something of an overachiever, has picked up 20 hp, now being rated at 170, and torque has increased about half as much, now hitting 166 foot-pounds at 1,950 rpm and staying on that plateau out to 5,000 rpm. The factory claims 0-60 times of 7.9 seconds with the manual transmission, so don't begrudge it the recommended diet of premium unleaded. The 2.8-liter, 30-valve, double-overhead-cam V-6 is one of the sweetest engines you can find. Though maximum horsepower (190) comes at 6,000 rpm, and torque peak (206 foot-pounds) at a lofty 3,200 rpm, the numbers belie the actuality. The engine pulls (albeit lackadaisically) from 1,000 rpm without c omplaint. It seems more interested a bit above 2,000 rpm, and after that, it goes for the 6,500-rpm redline with a rush that is always invigorating. In its response, it feels more like a turbo than the turbo. With a 10.6:1 compression ratio, it demands premium fuel, but who can deny it this little luxury, when it offers so much in return? The tester, a GLX with five-speed manual, had no problem hitting 60 mph from a standing start in a few ticks over seven seconds, which is haulin' for a sports sedan in this price range. The transmission was very good, moving from slot to slot unerringly, if not as intuitively as some, both up and down. The clutch was a bit sudden, but after I got used to it, seemed the perfect complement to the trannie. An automatic is also available, for about a grand extra. VW has wisely given it five forward ratios, the better to handle a somewhat peaky engine. If I were the automatic transmission engineer, I think I'd use somewhat lo os for 2, 3 and 4, mainly to get 1 and 2 a bit closer. As it is, there's an awkward region where 2 is a bit high and a forced downshift to 1 results in quite a lurch. As it is, fourth is a mild overdrive cog (0.94:1), which it needn't be. Ride quality is very good, a bit firm for a luxury car, but quite appropriate for a sports sedan. No sharp shocks come through the suspension gear, but springs and shocks do communicate a good sense of what's going on below. The Passat has a four-link front suspension with coil springs, while the rear is fitted with a torsion beam axle with trailing arms and coil springs. Both front and rear have stabilizer bars to manage the roll axis. To VW's credit, they haven't overdone it; it's useful to let a front-drive car lean a bit, both to keep the tires planted and to signal the driver when things are about to get hairy. The tires were not exactly underqualified, but I was surprised they weren't a bit meatier. The wheels are 15 inches in diameter, shod with 195 - 65 all-weather rubber. I would be inclined to go up a size and fit this car with separate skins for summer and winter use, given its potential. The Passat, even with factory shoes, hangs in remarkably well for an FWD machine. The credit goes equally to the suspension and the electronic aids in the form of slip prevention and differential locking. These helpers were not unduly obtrusive when I hit corners a bit faster than the laws of physics allowed. Even at freeway speeds, the Passat's cabin is very quiet, hushed even. With the engine at full boil there's a bit of exhaust roar, but that's music to a driver's ears. Speaking of music, the 8-speaker Monsoon audio system was well above average in tonality, and the radio tuners were of superior sensitivity. The Passat has suitably large disc brakes at all four corners, ventilated in front, solid aft. Bosch 5.3 antilock is standard. Widely employed, it produced excellent control with just a purring sensation when I mashed the brakes at 70 mph. Stopping distances were impressively short. The V-6 engine also has refined tastes, desiring '91 vintage petrol. EPA estimates with the manual transmission are 20 mpg city, 29 highway. Driven with some earnestness, the car yielded 26.2 for me in an equal mix of freeway and byway exercising. The Insurance Institute for Highway Safety has crashed the Passat, and named it a best pick in the moderately-priced midsize category. It won top marks in every category of occupant protection, based on a frontal offset crash at 40 mph. The government tests, a bit less stringent, gave the Passat five-star ratings (on a scale of one to five) for frontal crash protection, and four for side impacts. The 2001.5's more rigid frame and the side curtain air bag certainly shouldn't detract from its score. Consumer Reports predicts much above average owner satisfaction, average reliability and above average value retention. Later this summer, VW is scheduled to introduce the 2002 Passat, with minor changes, and then in the fall plans to roll out the 2003 model, which is to have a unique W-shaped V-8. So if you're inclined to buy now, bargain hard, armed with this information. Edmunds.com indicates that you should be able to whittle about $1,600 off the sticker of the high-end machines, about $1,200 at the low end. I'd unhesitatingly recommend the Passat; the tough call would be sedan or wagon, front-wheel drive or all-wheel drive. Depends on your situation. The review car, being a GLX, had no options, but was loaded nonetheless, even unto a power moonroof that can be closed via the remote locking system, a boon to us forgetful dunces. Final price was $29,300 with freight. "The Gannett News Service"
---
People Who Viewed this Car Also Viewed
Select up to three models to compare with the 2001 Volkswagen Passat.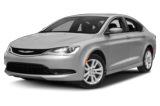 2015 Chrysler 200
Starting MSRP
$21,995–$30,825
Compare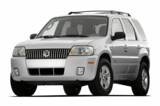 2006 Mercury Mariner Hybrid
Asking Price Range
$2,804–$10,856
Compare
2009 Chevrolet Cobalt
Asking Price Range
$3,107–$9,883
Compare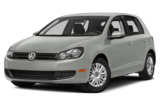 2014 Volkswagen Golf
Asking Price Range
$10,461–$18,037
Compare
2017 Toyota Prius
Starting MSRP
$24,685–$30,015
Compare
Featured Services for this Volkswagen Passat