Average Ratings
---
22 out of 24 people recommended this car.
---
VR6 Review
by Dave from Los Angeles, CA | April 9, 2014
My wife and I have owned or leased 3 new Passats, a 2006 value edition, a 2009 lux and a 2008 VR6 bought new in 2009. All 3 have been very reliable. The 4 cylinder has plenty of pep but the VR6 is quite a bit quicker. I particularly like the way I fit in the car. I like to put my seat may back and put my elbows on the arm rests. Most sedans the arm rests do not extend far enough back. This is one of the only sedans that can accommodate me. I have gotten up to 30 miles per gallon on the highway from the VR6 which is my current car. We also have a Lexus SC430 which is a hard top convertible. The engine, brakes and transmission is not quite up to the level of the SC430 but the Lexus is 3 times the cost of the base Passat. The convertible is also quieter. The VR 6 will growl when accelerating at medium throttle and the wheels will turn over a little in first and second. It is a fun car in sheep's clothing. The seats are a little narrow so make sure you fit in them. I plug my android cell phone into the car and listen to Pandora. The sound system cuts out when you get a call and operates out of the stereo.
Purchased a new car
Uses car for Transporting family
Does recommend this car
---
The best car I ever owned
by Luis from Miami, FL | March 15, 2014
I owned this car from April 2008 until February 2012. I had not a single issue with this car. It was build in Germany and it showed. Fit and finish is in the cab is great. Spacious back seat and trunk. Lots of power available and with the paddle shifters is a joy to drive. I was sad to see it go. Even saddest is the fact that Volkswagen replaced this excellent example of German engineering with the dummied-down US version that is as fun to drive as any other American sedan. After owning three excellent Passats (2001, 2004 and 2008) I had no choice that leaving the brand to another German made car.
Purchased a new car
Uses car for Just getting around
Does recommend this car
---
Amazing VR6 but Not-so-amazing Reliability
by Daily Driver from Vail, CO | November 23, 2013
Not many people know about this car's unique engine design. The VR6 is actually closer to being a straight-six than a V6. It's a staggered inline, which is why it sounds SO FREAKING AMAZING. No need to modify the exhaust, this engine already howls even at low speeds. Just search "passat vr6 exhaust" online for videos --you'll see what I mean. You can literally feel and hear the power. For 280 horses, it really gets up and going under full throttle. We've had ours since almost new, and now it has 110k miles on it. We average 23-26 mpg highway. It hasn't been the most reliable, and parts are pretty expensive (though we don't take as good of care of it as we probably should). But it still runs like new after some maintenance, and still performs very well. A word of caution if you have the HID xenon lights: they run all the time whenever the key is in the ignition which is fine. But since they're not regular bulbs, they won't burn out suddenly --instead they'll get dimmer and dimmer over time. After about 50k-70k miles, be sure to replace them or you'll likely get used to the dim lights which can get dangerous at night! I'd highly recommend this car --you'll be impressed with the VR6 setup. The back seats are surprisingly roomy. Added all-wheel-drive helps in bad weather and snow. Of all cars out there, I never though the VW Passat would be chosen to carry such a fine engine!
Purchased a new car
Uses car for Commuting
Does recommend this car
---
The Safest and most Durable car I've ever had
by AK47 from Portland | March 24, 2013
My Volkswagon Passat 2008 model is the most reliable car i've ever owned. I feel safe and comfortable, when driving in it. Let me show you 5 components of the car that makes my Volkswagon Passat to be a peace of mind ,as well as an ultimate driving experience for you and your loved ones: 1st) of all, it is Equipped with 6th cylinder Turbo engine, which makes accelerating super smooth and stable ,its not going to squeak and screech when you step on the Gas Pedal hard. 2nd), its dense and sturdy Autobody, will quarantee safety if collision happens. Extra pointer for the autobody part is that it ensures tranquility of the driver and passengers inside (hardly you would hear the rustle of the wind outside) as it numbs and diverts wind pressure from the outside with its heavy and aerodynamic design. 3rd), it is well equipped with Anti lock braking system, which maintain traction between the wheels and the road to avoid undesired skidding and slipping. 4th) it is well equipped with ultra treble bass sound system, for your stereo satisfaction. 5th), Some of its amenities includes Leather seats, power windows, moon roof, front seat heaters, power seats, AC at the back and the Front, rear window heater,, Fog lamps, as well as side curtains. This car will be your perfect companion for you in the next few years. It would be the right investment for those of you who valued your own safety and convenience.
Purchased a new car
Uses car for Just getting around
Does recommend this car
---
Happy, So Far
by DocB from Austin, TX | July 31, 2012
Got a great price on it, otherwise might have gone with a different make. 24 mpg in the city, just got 32 mpg on a trip to San Antonio, including rush hour traffic down there. Drives quite well. Only downside is the road noise, but I'm accustomed to a Mercedes E-class. Interior (Lux edition) is as good as the Mercedes, with more features.
Purchased a new car
Uses car for Commuting
Does recommend this car
---
always amazed
by VW all the way from el paso texas | December 17, 2011
i purchased my 2008 passat brand new when i heard rumors of it being replaced by the CC since then i have put 54,000 mils on it with all maintanace done on schedule. i do admit it can be expensive at times but that why i purchased mine with 100,000 mile warranty. the most common issue i have is the fuel cap needs to be replaced a lot, if you wash your car and dont clean around the fuel cap the seal goes bad, i made the common mistake by adding rims to the car and went back to the original rims and tires after 6 months the handling is to nice to ruin with rims. i always wash the engine and i now have a tensioner that is making noise do to my obsesion with having a clean engine bay. lets face it its an audi in sheeps clothing. i average 33 to 38 miles per gallon when lite on the pedal too.
Purchased a new car
Uses car for Work
Does recommend this car
---
VW stands for virtually worthless
by reche from raleigh | December 11, 2011
I had the 2008 Passat GLS for over 42yrs. The cost of ownership is very high and the reliability is very low compared to other cars in it's class. Not sure if a lot of people are willing to sacrifice reliability for comfort these days!!! I will not buy another VW or recommend one to my friend !!!"
Purchased a new car
Uses car for Commuting
Does not recommend this car
---
Family Hauler is fun to Drive and Economical
by VW Wagon Fan from Mass. | November 22, 2011
It took me a year to find a pre-owned VW Passat Wagon with a stick. But after much searching a CPO 2008 turned up in NH in Cobalt Blue. There was no price negotiation as I paid asking price w. 62,000 mi. Rather high miles but experience shows these run a long time and this is in like new condition. 7000 miles later the car is amazing. The combiantion of 2.0 - 200 HP and 6 spd manual allows plenty of power on tap as needed for passing, yet averages 30 MPG. On a recent trip the car provided 33 MPG on a 300 mi. return. The car feels much more like Audi wagon than a VW. This model which is now the old model has much more room than my 2003 passat wagon and more comfort and style. It holds plenty of gear inside and has a low roof rack which can hold small boats, lumber, etc, I would recomend this car to anyone who can find one but they are extemely rare.
Purchased a new car
Uses car for Just getting around
Does recommend this car
---
Best Car
by caarnutt from New York, NY | August 23, 2011
This car is the best car for the money. Period. Handling, performance, luxury. Phenomenal. Nice fat tires. Quiet.
Purchased a new car
Uses car for Just getting around
Does recommend this car
---
I love my VW Passat!!
by Kristen from Lebanon, MO | June 6, 2011
We've only had it 3 months but we're loving it so far. It's luxury-like and the gas mileage is excellent (near 30 mpg). I was a bit afraid to downsize from an SUV to a mid-size sedan but it's been an easy adjustment since the Passat is so fun to drive. The interior is great and I love the little extras like the iPhone aux outlet, back seat window shades (for my kiddos) and bluetooth capability. I get a lot of compliments on my pretty car and most say it looks like a high-end sedan. If you're considering a sedan, I highly recommend getting a VW Passat!
Purchased a new car
Uses car for Transporting family
Does recommend this car
---
People Who Viewed this Car Also Viewed
Select up to three models to compare with the 2008 Volkswagen Passat.
2014 Jeep Patriot
Starting MSRP
$16,395–$26,395
Compare
2016 Nissan Maxima
Starting MSRP
$32,410–$39,860
Compare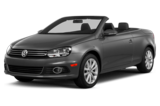 2015 Volkswagen Eos
Starting MSRP
$36,145–$42,745
Compare
2009 Pontiac G6
Asking Price Range
$5,676–$14,252
Compare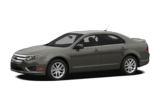 2012 Ford Fusion
Asking Price Range
$10,145–$19,489
Compare
2013 Kia Optima
Asking Price Range
$11,409–$25,465
Compare
2012 Mazda Mazda6
Asking Price Range
$9,775–$18,279
Compare
2005 Toyota Camry Solara
Asking Price Range
$4,583–$12,167
Compare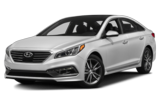 2015 Hyundai Sonata
Starting MSRP
$21,150–$33,525
Compare
Featured Services for this Volkswagen Passat