Average Ratings
---
12 out of 15 people recommended this car.
---
I have had 3 Passat VW I have enjoyed driving all
by Likes to drive a pretty car from Charleston SC | February 25, 2014
All the cars I have had are Silver color, dark gray and cream inside bought new, never had any trouble with either one. Always serviced on time and kept up. No small children or dogs. female owner.
Purchased a new car
Uses car for Just getting around
Does recommend this car
---
A superb performance sedan
by Nedm from Boston Ma | August 5, 2012
This is my 3d Passat. I had an 04 Passat 4Motion that was a great car except for gas milage. My 06 was virtually perfect and my 2010 has been trouble-free and a blast to drive for almost 2 years and 30k miles driven. This white w/ tan interior still draws compliments. My only complaint that the factory Continentals wore out in 25k miles. There's plenty of interior space and storage, the seats are comfortable, the build quality & gas milage are above average. It has retained a remarkable amount of value. I will probably buy another VW but am disappointed in the 2012's lack of power in the 4 cyl models.
Purchased a new car
Uses car for Work
Does recommend this car
---
So far I am happy with the Passat
by Volkswagon Fan from Morehead City, NC | February 20, 2012
I have only had my car a few months and so far I am very happy with it. I owned a 300M before and there were some features on it that I miss - but you can't have everything.
Purchased a new car
Uses car for Commuting
Does recommend this car
---
love it!
by ch from Chicago, IL | September 13, 2011
We bought a 2010 Passat with about 8K miles on it and are finding it to be an amazing car, particularly for the price. Styling is great - better to much much higher priced cars. Spacious interior and trunk. Lots of room for a family of four. Drives very nicely. We're 100% happy with our choice.
Purchased a new car
Uses car for Transporting family
Does recommend this car
---
Best Passat Ever
by MightyDoug from Chicago,IL | August 28, 2011
I first got a 2011 jetta fully loaded that lasted one day i went back to get a 2010 CC then i saw the passat, every thing was the same except the passat came with 5 seats and they were very comfortable. any way im in love best car since my 1993 BMW 535I only now i save on gas i have gotten over 35mpg hw and drafting over 42mpg if you don't mind doing the speed limit and driving behind someone else not often. (only on long trips) I still wont my CC sense the wife has taken over my passat she is the one doing 80 mph in the 55mph and they no longer offer the 2.0T and six-speed DSG automatic transmission with Tiptronicin in the USA passat but the CC still does with the six-speed DSG automatic transmission with Tiptronic only come in the CC Lux trim and i got it in my passat not offered in 2012 USA model. this is a true Drivers Car the Navigation is WOW best ever with GPS and traffic i don't know how but it finds every thing gas, schools, pick a kind of food its their and raider detector is a must have.
Purchased a new car
Uses car for Having fun
Does recommend this car
---
best car i ever owned!
by nice car lover from illinois | July 23, 2011
This car is awsome in every way! Best car I have ever owned! Plenty of power, great handling and great on gas.
Purchased a new car
Uses car for Commuting
Does recommend this car
---
Hi Miler
by AlCan Driver from Anchorage, Ak | May 3, 2011
How about an auto that has the ability to pass just about everything on the highway including gas stations. I have found the 2nd love of my life. Great style, very areodynamic looking, just an all around hot look. The 6 speed auto with sport and select modes is fantastic. I don't launch hard very often but when I do, the other guy better have twice my HP.. With the big fat 17's corners are not even in my vocabulary. This past winter doing some flat driving we found out that the PASSING GEAR kicks down @ 120MPH!!! Top end seems to be limited around 147. These are serious numbers for anyone anytime. Still if we drive in the normal world 34.2mpg with the cruise @ 70 is no joke either. Thats about 600 mi/tank. Yes, it does run better on 92 octane... I'm a pretty big guy (6' and 240). My wife is a tall lady also and we find more than ample room inside. Nobody really test drives a car unless you drive the Alaska Hwy. we travel between Ak. and Az. every year. Taking this Passat K Wgn has been the most fun EVER!!! Stores more useless stuff with the seats down than you can imagine. Especially on a 6 -10 day trip. The 2.0T never skips a beat... It also turns on a dime and gives you a nickel back. What a wonderful package...
Purchased a new car
Uses car for Having fun
Does recommend this car
---
2010 2.0T
by John from Chicago | November 17, 2010
After 6k miles in my 2.0T, I have to say it feels as solid as when I first test drove it. The four cylinder engine seems to be using a little too much oil...do not plan on going more than 4k miles between oil changes, your oil level will get too low, so keep a bottle in the trunk. Direct injected engines tend to use more oil due to high pressure in the cylinders. I had not have any warranty issues, knock on wood. It is an expensive car compared to Camry or Accord, but it is also it a better league.
Purchased a new car
Uses car for Commuting
Does not recommend this car
---
Best performance
by Manny Maniam from Mesa, AZ | September 6, 2010
I had a 2006 model but last month i trade in and bought a new one. I've driven Honda Accord and Toyota Camry before but when comes to VolksWagen Passat it gives you an amazing feelings. High performance, smooth driving and fast. The transmission is superb. Highly recommended
Purchased a new car
Uses car for Work
Does recommend this car
---
Nice ride, big space, many features
by D. Skol from Tampa, FL | August 10, 2010
I got the Komfort model and even though I wanted the sedan, it is growing daily in me. I like the ride a lot, car cruises easily at 80mph(a little over 2K rpms) and feels solid/heavy. Engine is adequate if you don't step on it, but if you do, turbo kicks in and accelerates easily. Only minor complaint(no car is perfect) the DSG transmission is a bit jerky on launching but I am getting used to it(car is still breaking in). It does up shift/downshift extremely fast though. This car is best for the open road, seems to cover distances easily. To avoid turbo lag, the tiptronic raises rpms and you can launch quickly. Overall one of the better choices for a wagon or sedan out there. Also, seems fuel efficient with DSG, I've seen 32mpg on the highway with the A/C off. With A/C on around 27-28, still good mileage for a vehicle of this size. Not sure about reliability yet, but got extended warranty and planning to take care of the car. I assume with normal usage it should last.
Purchased a new car
Uses car for Commuting
Does recommend this car
---
People Who Viewed this Car Also Viewed
Select up to three models to compare with the 2010 Volkswagen Passat.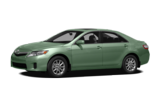 2010 Toyota Camry Hybrid
Asking Price Range
$6,946–$15,914
Compare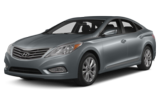 2012 Hyundai Azera
Asking Price Range
$12,955–$20,435
Compare
2008 Subaru Forester
Asking Price Range
$4,396–$13,836
Compare
2010 Honda Accord
Asking Price Range
$7,739–$15,947
Compare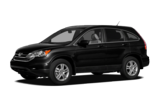 2011 Honda CR-V
Asking Price Range
$11,500–$19,940
Compare
Featured Services for this Volkswagen Passat