Average Ratings
---
55 out of 58 people recommended this car.
---
Sweet ride
by Family man from Pennsylvania | July 30, 2015
The TDI combines performance with excellent gas mileage. Includes leather or cloth. The trunk is very roomy. Seating for five is excellent, which is two front and three rear. It can include Bluetooth and navigation.
Purchased a new car
Uses car for Transporting family
Does recommend this car
---
the best 1st car purchase
by IrishRed89 from Nashville, TN | July 29, 2015
this car is my first big girl purchase and it was been fabulous. I love the Bluetooth and quiet ride of the car. The engine is clean as a whistle and I can sit 5 people comfortably and with a little room to spare! Its fantastic
Purchased a new car
Uses car for Commuting
Does recommend this car
---
Great used car
by Hammerbox from Upstate New York | July 11, 2015
Purchased our Used 2012 2.5 VW Passat S. From a Dealer in November 2014, Thus far the car has been excellent. Comfortable, Great gas mileage, enough power to climb some strong hills in our area. It handles well under power. a Little sloppy in the front end sometimes under acceleration, Great economy, Ice Cold AC, Great stereo/cd player. We LOVE the VW Bluetooth Phone as it connects right to your cell phone and is completely hands free and a blessing when you are driving... Overall we wished it has just a little more power, But all in all we love the car. We would definitely recommend the Passat.
Purchased a new car
Uses car for Commuting
Does recommend this car
---
Great Car, Great Price
by Passat Man from Chattanooga, TN | May 29, 2015
Bought a 2012 VW Passat used in April, 2015. This car, made in Chattanooga, TN, is a great car, very comfortable, good performance, good gas mileage, huge back seat, and very smooth. I have toured the Chattanooga plant and know several people that work there. They are all about quality and value. This is my third Passat (1998, 2003, 2012) and think that this is the best one by far.
Purchased a new car
Uses car for Transporting family
Does recommend this car
---
Love the TDI!
by Ozzywald from Boise, ID | September 5, 2014
Bought it new off the lot in 2012. Over the past 30 months I've put 71k miles on it. I love it! It's low end torque moves, and I average 42MPG (gotten as much as 51 on a 250mi trip)! The comfort at the knees could be better along with the better noise canceling on the Bluetooth for phone calls, but other than that I love this car! Tons of space in the back row and a good size trunk.
Purchased a new car
Uses car for Commuting
Does recommend this car
---
Poor excuse for a car
by Dhand from Dallas, Tx | July 14, 2014
We bought the 2012 Passat SE TDI thinking great car long term investment, but after spending a fortune we still could keep it out of the shop. Worse car I have ever owned, service manager finally told us if it was his he would trade it in. He got the engine light off for us and that's exactly what we did. Great fuel mileage, it just had problems one right after another! DON'T buy a 2012 TDI!!!!! Have no idea about newer ones.
Purchased a new car
Uses car for Commuting
Does not recommend this car
---
love the passat
by therapist from az | June 28, 2014
previous volvo owner. love the passat!!! great comfort and room. superb feeling when taking the highway. much better handling than asian competitors
Purchased a new car
Uses car for Work
Does recommend this car
---
Das German
by Corvette nut from St Louis | June 22, 2014
I have never been happier commuting to work than I have in my Passat. 32 MPG smooth quite ride huge I mean huge back seat that accomodates my hadicapped daughter. Best bang for the buck!!! 5cyl gets out and has plenty of power and has excellent sport mode shifter.
Purchased a new car
Uses car for Commuting
Does recommend this car
---
A Step Above at a Price Below
by Braisin from Los Angeles, CA | February 27, 2014
After only a couple short weeks, I have fallen in love with my Passat! We bought it used with 41K miles from Hertz, and it drives like it was straight off the production line. The exterior, although conservative, is going to stand the test of time and is very Audi-esque. It's slanted lights give it an agressive, powerful look. The hood gives a satisfying thump and locks without an extra push. The trunk is very large and the 40/60 split fold down is great for versatility. It has clean, masculine lines that are a welcome change from Volkswagen's recent rounded designs in previous generations--but that's my own opinion, and people tend to disagree. Either way, I get compliments and head turns CONSTANTLY! The inside is well appointed, simple, and German. It's utilitarian. I have the Premium 8 Sound System with LCD Touchscreen which is great, but can be a distraction when on the road. That's where the steering wheel controls come in handy. Do yourself a favor before you take a trip and figure out the controls on the wheel first, it'll be a much safer trip. The seats are comfortable, and room is great. The rear legroom is PHENOMENAL! Good mix of hard and soft-touch surfaces, metal accent, and overall flow. It just works. Sound is pretty good, but not at all a Fender which gets top reviews. Everything is damped, which is nice, BUT the little plastic hook for the sun visor broke off and the only way to fix it is glue. The overall quality of the interior is good, and great for the price point the Passat punches in at. I have the 2.5 I5, which is more torque-y and it makes that very clear. Although peppy in low end speeds, it tends to run out of breath when on the freeway. I average around 25MPG with mostly city, solid-footed driving that is mostly uphill. It's a solid engine and is built very well. For only a cylinder and .1L more, it gives a huge difference between my past Hondas and Toyotas. Overall, the car is FANTASTIC and really gives you a lot of German fun for a not so German price tag. It is also Made in the USA, Chattanooga, TN specifically. The mix of German engineering and American craftsmanship combine well in the Passat and I cannot wait to drive this car well into the 100,000+ mile club!
Purchased a new car
Uses car for Just getting around
Does recommend this car
---
great car for this value!
by lazizjon555 from | January 26, 2014
This car has all features that you need and the quality dost it say for itself. If you compare this car with the brands like toyota, honda, hyundai this one beats all of them. The price is great and performance and quality lasts longer than any of these!!!!
Purchased a new car
Uses car for N/A
Does recommend this car
---
People Who Viewed this Car Also Viewed
Select up to three models to compare with the 2012 Volkswagen Passat.
2011 Volvo S60
Asking Price Range
$12,168–$27,524
Compare
2013 Infiniti G37
Asking Price Range
$19,734–$32,202
Compare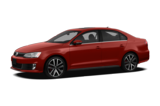 2012 Volkswagen Jetta
Asking Price Range
$9,745–$18,885
Compare
2012 Nissan Maxima
Asking Price Range
$14,331–$24,907
Compare
2012 Honda Accord
Asking Price Range
$12,315–$20,083
Compare
2013 Volkswagen CC
Asking Price Range
$14,850–$25,318
Compare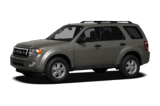 2012 Ford Escape
Asking Price Range
$12,082–$23,758
Compare
2012 Hyundai Sonata Hybrid
Asking Price Range
$12,090–$20,030
Compare
Featured Services for this Volkswagen Passat