Average Ratings
---
16 out of 18 people recommended this car.
---
nice car
by ok from | June 5, 2014
I looked at this car last year, but I just wasn't quite ready to make a purchase since my older car stop running. I like to Tijuan because it is compact and has the sleek look that I like. I love the panaromic sunnroof. It does take primeiumn gas, but that's ok. High performance car. Runs good-----
Purchased a new car
Uses car for N/A
Does recommend this car
---
Tiguan SUV - good product for the money
by Airmover from Seattle, WA | December 26, 2012
This is the second Tiguan that we have owned. The first was destroyed in an accident; a testimony to the safety features of the car. The two of us walked away with no long term injuries. Each one had the wide panoramic sky roof; I call it the Jurassic Park window for its view and adding the the riding enjoyment of the rear passengers. We like the size and AWD features for the class of car. The turbo charged engine has plenty of pep and the vision is good. The servicing of parts is well thought out and easy for the do it yourselfer. I would have rated the reliability higher but as a used car it has a couple of minor issues including a bad fuel pump and module issue that the dealer admitted was known but was going to work with us on the post warranty repair. There is also an issue with the back seat beverage holder that breaks and falls apart. More to come on this point. Otherwise we like the size and overall features of storage, drivability of the car and would buy another.
Purchased a new car
Uses car for Commuting
Does recommend this car
---
Love my car!
by Lil' Tiggy from Indianapolis, IN | December 5, 2011
I was looking for a small SUV and I thought that I wanted a Honda CRV. I took one test drive in the CRV and was very underwhelmed. I hadn't even considered a Volkswagen as an option, but when my husband brought it up, we decided to drive by the VW dealership. We both fell in love with the Tiguan right away. We loved how it looked from the outside and inside, and once we drove it I fell in love with how it handles and the turbo engine. It has lots of features that I really like: panoramic sun roof, heated seats, bluetooth connectivity, 6 disc CD changer, Satelite radio compatible, USB connection, and controls on the stearing wheel. 2010 didn't have the navigation system, but I know later models do. The vehicle does require premium fuel, so it may not be the best option for someone looking to save on gas.
Purchased a new car
Uses car for Just getting around
Does recommend this car
---
Tiguan is powerful and handles great!
by VW fanatic from Miami, FL | November 30, 2011
When the Tiguan first came out in 2009, I stayed away due to the high sticker price. But now that they are coming off lease, you can get a very good deal on a low mileage used one. I wanted an SE, which is the mid-range trim between the base S and the top-of-the-line (but way overpriced) SEL. The SE is harder to find, but well worth it due to the neat options included and the aluminum roof racks make the Tiguan SE look so much better than the S, which doesn't have any. My only regrets are: - VW did not add HD Radio (free over the air digital radio usually with commercial-free programming) until 2011, but you can buy an adaptor to receive these channels and the programming is amazingly good, at least in Miami. - Gas mileage is not that good, although it has been improved for 2012. All in all, I am very pleased with my purchase.
Purchased a new car
Uses car for Commuting
Does recommend this car
---
Would not recommend this car
by Rental Car from Maryland | November 7, 2011
We've had this car for almost a month, a rental from Enterprise. Its pretty bad. Takes Premium gas, drinks it in the city but does okay on the highway. Acceleration is good but it jumps when you touch the gas. The breaks are touchy too. The interior has serious flaws. There is no arm rest for either driver or front seat passenger, so unless you keep both hands on the wheel your arm will get tired quickly. Seats are not comfortable at all. The car has poor visibility front and rear and blind spots on both sides. I would not recommend this car and thankfully its just a rental.
Purchased a new car
Uses car for Commuting
Does not recommend this car
---
Tiguan disappointing
by Herbst from St. Lojuis | May 1, 2011
We bought the VW Tiguan based on the crash test ratings, which are excellent. It handles well, drives likes a care, and is comfortable on long drives. We chose the S model for the value. However, the interior is very, very basic compared to less expensive SUVs. The stereo system is below average. It gets poor gas mileage and we must use premium fuel. In addition, we have had the car to the dealership 3x in the last 3 months due to a horrendous odor whenever we use the air conditioner. Overall, wish another model had similar safety crash rating; we would trade the Tiguan in immediately.
Purchased a new car
Uses car for Commuting
Does not recommend this car
---
Amazing!!!!Best Value for your Money!!
by Luvinmytiguan from Tampa, Florida | March 31, 2011
I looked at many vehicles, including the new redesigned BMW X3, EX35 and Audi Q5 by far the VW Tiguan handled and was styled the best!! My wife couldn't be happier and now looks forward to her commute to work. Also when you compare the value for the money it's a no brainer. You get the same feel as any of the above luxury SUVs for $8-$10000 less. We love it!!!!!!!
Purchased a new car
Uses car for Commuting
Does recommend this car
---
VW KING OF THE HILL and street
by Cranky, A.R. type from cleveland,ohio | August 28, 2010
Balance grasshopper, if what you desire is a incredible SUV go test drive a TIGUAN. Specifically, in my opinion, a Wolfsburg with AWD,18in wheels, sun roof, and mud-flaps/rubber floor mats as options, white with beige leatherette, cost 30 K. Quality gets a A, performance A, styling A, value A, yes I love this perfect size SUV. Why you might ask is this 50 yr old guy so crazy with this auto, VW's thought process is the answer. Have owned many autos over the years and quite a wide variety. VW has created a perfectly balanced SUV with a large pinch of fun. It's time VW brought back the old phrase FARFIGNEWGEIN!
Purchased a new car
Uses car for Just getting around
Does recommend this car
---
We Love it!
by P.J. from Ewa Beach, Hawaii | July 15, 2010
I bought a 2010 Tiquan SEL for my wife. She loves it. We got the Navigation system and it is wonderful and the bluetooth sound is great. We drove the BMW X3, the Mercedes GLK and Toyota RAV 4 and the Tiquan has the best ride of them all. It is solid and quiet and handles great. It is a little on the pricy side but we expect to have it a long time so I guess that is ok.
Purchased a new car
Uses car for Just getting around
Does recommend this car
---
Extremely happy with Tiguan
by Mom of teenagers from Indianapolis, IN | July 2, 2010
Bought a 2010 Wolfsburg FWD after much research. Love the styling, performance, stereo and especially the Panoramic Sunroof. Gas mileage averages about 23 mpg with mostly city driving. There is a surprisingly large storage capacity. It is VERY FUN to drive. Turbo is great -- you'd never know it's 4 cyl. Only gripes (very minor) are: sunglass holder is too small -- can't fit sunglasses or even garage opener in it; slow get-up from a rolling start; drink holders in front are a little awkward as it's hard to get to one of them easily when the armrest is extended. Also like that you don't see tons of them on the road -- not everyone has one. REALLY happy a chose this car. After almost 4 months, I have no regrets at all.
Purchased a new car
Uses car for Commuting
Does recommend this car
---
People Who Viewed this Car Also Viewed
Select up to three models to compare with the 2010 Volkswagen Tiguan.
2014 Hyundai Santa Fe Sport
Asking Price Range
$15,434–$26,042
Compare
2010 Dodge Grand Caravan
Asking Price Range
$5,525–$15,433
Compare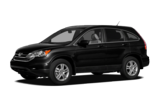 2011 Honda CR-V
Asking Price Range
$11,866–$20,606
Compare
2016 Hyundai Tucson
Starting MSRP
$22,700–$31,300
Compare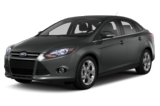 2013 Ford Focus
Asking Price Range
$8,026–$15,922
Compare
2015 GMC Acadia
Starting MSRP
$33,975–$49,690
Compare
Featured Services for this Volkswagen Tiguan