Average Ratings
---
13 out of 18 people recommended this car.
---
Bad Luck Car
by Alice Ko from San Francisco, CA | August 2, 2015
After years of driving a Honda CRV, I switched to leasing a 2013 Tiguan -Big mistake. Whether it was my own bad luck (5 flat tires) & 3 people side swiping me in my own city of San Francisco - this car has been a curse to me. Taking out the tire issues, I feel this car has a ton of blind spots. The visibility is limited for city driving. The stereo system is not always compatible with an iPhone system - one minute it works, the next it is blasting. I'm hoping that I just had bad luck with a lease vs ownership.
Purchased a new car
Uses car for Transporting family
Does not recommend this car
---
Too early to tell, but.....
by Looking for Quality from State College, PA | July 7, 2015
The Tiguan is a nice vehicle. I purchased it as a commuter car (3-4 miles each way), to run errands around town, and will use it for that occasional road trip once or twice a year. Therefore, gas milage was not important in my decision to purchase. I like the exterior and interior look, simple and unique. It drives well, but there is a slight delay in engine response when applying the gas. Having owned the 2013 Tiguan for less than 1 month it is difficult to rank its dependability. We'll see. So far so good.
Purchased a new car
Uses car for Commuting
Does recommend this car
---
2011 Tiguan AWD 4 Motion Review
by Tiguan Owner from Dewey, AZ | May 20, 2014
I have had my 2011 Tiguan now for over 1 year, overall I am very happy with it! I bought it used in 2013 and have not had any issues other than a check engine light that showed it had had a mis-fire at some time and it cost $500.00 to have the injectors cleaned. I was told by the dealership this could be because the previous owner wasn't using premium fuel possibly and that will gunk up the injectors quicker, so I have always used premium fuel. I am not a highway driver (country gal) and around town I average 23.4 miles per gallon, if I get out on a highway the average goes up. It is roomy enough for a family of 3 and very comfortable, my husband wishes it had a few more front seat adjustments but our model is the middle of the road. As far as handling and accelerating I have not had any issues, it can feel a little "tippy" if you take a curve too fast but most SUV's feel that way. The interior is the vinyl that looks like leather and I love it! It holds up better than leather, easy to spray and wipe it down yet it looks like expensive leather. I only wish the Tiguan had a couple more inches of ground clearance for our dirt country roads and it's impossible to find a beefy all-terrain tire for it unfortunately, other than that I love my Tiguan!
Purchased a new car
Uses car for Just getting around
Does recommend this car
---
Loved it...but now my Tiguan is stalling
by josisa from New Jersey | March 20, 2014
We loved this car until we have recently experienced technical issues. It suddenly stalls while driving. This happened around 12 times and the dealer ship can not find any problems. I am worried to drive with this car with my kids. Anybody having the same problem? it also has sometimes issues with starting.
Purchased a new car
Uses car for Transporting family
Does not recommend this car
---
Worst car I have ever borught wpuld not recommend
by Sherry from Argyle TX | February 27, 2014
2014 Tiguan bought in September ,two after start having problem with the car engineer car light kept coming on. Replace two chips one month later battery light came on then the engineer light came on. Was told to have the cat haul in do not drive the car. They said it was the engineer harness wiring. Iam consider getting rid of the car. To many repair on a new car Sherry
Purchased a new car
Uses car for Just getting around
Does not recommend this car
---
Way better than expected!
by Dream Car Driver from Williamsburg, VA | October 2, 2013
I have owned my new Volkswagen Tiguan for over a month now and I cannot say enough great things about it! I didn't think it would be possible to LOVE a car, but this is the case. I am so satisfied with all the luxury features this vehicle has such as stylish leather interior, panoramic sunroof (my FAVORITE feature!), built-in navigation system and advanced audio system. We actually opted for the 4 Motion model and I'm so happy we did, we love the way the car handles. One of the best things I love is the way the car feels when you drive it. It feels so sporty and fun to drive, not bulky and heavy like some of the other crossovers we test drove. I have also been pleasantly surprised by the actual mileage we've been getting. I was worried after having owned a much smaller vehicle for years that this size car was going to use so much more fuel, but it has been coming in at the high end of the mileage gauge, in town and on the highway. I already took my first long trip in it and was so comfortable, I loved it. I am completely satisfied with my purchase and encourage anyone in the market for this size vehicle to test drive the Tiguan, you'll be sold too!
Purchased a new car
Uses car for Just getting around
Does recommend this car
---
Haven't had it for that long but love it
by VW lover from Colorado Springs, CO | September 5, 2013
So far it has been great love the lights at night I live in the country and have wild animals on the road they light up the bar ditches very well so you can see them.
Purchased a new car
Uses car for Just getting around
Does recommend this car
---
Great small SUV
by Overall car fan from Portage, MI | August 14, 2013
Let me start by saying the decision to choose this vehicle ended up being an easy one, but we at least looked at most options in the segment and the Tiguan worked best for us. We purchased a '13 SEL FWD. Also, this is our 3rd VW, and I'll say once you get used to the drive on these cars, it's hard to go back, but we still had to do our due diligence...The good thing is that there are many good options in this segment and at the end you should choose what's best for you. If you have the time, I would recommend as we did and looked as many of the options as possible. Our biggest need was that whichever small SUV we ended up with could fit a rear facing car seat well. Then in terms of comfort, we really wanted memory seats (me and my wife change cars a fair amount of times), keyless entry (easier for my wife to not have to dig to her diaper bag for keys everytime) and push button start (same story w/ the diaper bag :)). Pretty much every car that has those options is usually the higher level model, so that usually includes the rearview camera, leather, among other things. We had a budgeted number in mind but something with these 3 features that we enjoyed driving was worth a little more to us. So we saw and test drove the RAV4, CRV, Q5, RDX, and the CX-5. The RAV4 just felt underpowered to us and overall we didn't really like the styling. We did think it offered the most features for the price, and to some that's all she wrote. The CRV had a great price, but again, to us it felt underpowered and even on their higher end model in order to get that price it didn't have push button start and memory seats. The Q5 was higher than our budget but given there were some good deals on the '13 models we decided to try it out... Loved the drive, great car, but the problem was that to get to the features we wanted, it would've been way out of our price range, plus it turned out that even if we could've afforded it, our rear facing car seat didn't fit well on it, so there there was no justifying it. The RDX was a great option too, w/ great space, great features, we liked the look of it also, but we just weren't too excited about it for some reason and it was at a higher price point than the Tiguan. Then we saw the '14 CX-5 w/ the updated 185hp engine... my wife wasn't too big on it but I loved it, overall the looks, fun to drive factor, and features sold it for me. One big problem for us though, the rear facing car seat didn't fit well on it. If I remember correctly also the GT didn't have the memory seats, but I would've over looked that for the great price on it, plus it did have the blind spot warning system which most of our options didn't have anyways. At the end, the Tiguan had the space we needed in the backseats (and they slide if we don't need as much space in the future), had the amenities/features we wanted, the turbo engine almost feels like a V6 so enough power there for us, and it all came at a price point that worked with our budget. I will say we didn't consider the Ford Escape which I know many people like because I'm not a huge fan of Ford and to get the features that we wanted it would've put it very similar cost wise to the TIguan. Similar story with the Chevy Equinox. Hope that helps somebody... we've had the Tiguan now for 2 weeks and just plain love it.
Purchased a new car
Uses car for N/A
Does recommend this car
---
Fantastic College Grad Gift
by Mr Bad Example from Timonium, MD | August 8, 2013
Our daughter could have had any vehicle within a certain price point for a graduation gift. She chose the Tiguan. Having driven it a few times myself, her choice was excellent. It's easy to drive -- better than the others in its class even if those others were listed with higher horsepower and torque. The Tiguan makes its power much earlier in the power band making it more responsive in real world traffic, and still has amazing pull when reaching the higher RPM's . I'm not sure if the suspension is better or if it has a lower center of gravity (or both), but the Tiguan handles its cornering very well without much roll -- far less than I was expecting or experienced with other similar vehicles. The turning radius is very good and visibility is excellent. The Tiguan deals with rough roads and pot holes decently but offers a good feel for the road. Some similar vehicles may be a bit softer but I don't care for the trade-off of getting a certain numbness under normal conditions. The space behind the rear seats is very good and the leg room in back row was more than just adequate. Some say there is more storage room in other vehicles with the rear seats folded down, but I'm wondering if height is being considered. Just giving it the eyeball test, I see no shortcoming with the Tiguan on a width and length basis. My daughter did not get the "4-motion" feature. My wife may get a higher end Tiguan some day and we would probably prefer the all wheel drive version. The Tiguan is plenty economical as is but if VW offered a TDI version similar to the Jetta SportWagen, we would trade in our 11-year old (but trouble-free) Golf on one right away. The Tiguan may be the best vehicle combining utility, economy and performance at a reasonable price point. Finding something that excels better in any category will likely mean a downgrade in another category, and will probably have a premium attached to it.
Purchased a new car
Uses car for Commuting
Does recommend this car
---
Sporty SUV
by First VW from Sonoma, CA | August 6, 2013
This is a comfortable, sporty car. I went in to buy an Audi Q5 but found it to be larger than I wanted and more like a station wagon. The Tiguan gets decent gas mileage, has good pick up and go and nice features. Good cargo space.
Purchased a new car
Uses car for Just getting around
Does recommend this car
---
People Who Viewed this Car Also Viewed
Select up to three models to compare with the 2013 Volkswagen Tiguan.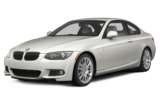 2013 BMW 335
Asking Price Range
$25,820–$41,524
Compare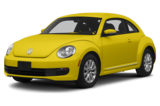 2013 Volkswagen Beetle
Asking Price Range
$10,526–$22,530
Compare
2015 Volkswagen Golf
Starting MSRP
$19,295–$28,395
Compare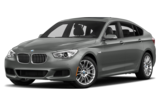 2014 BMW 550 Gran Turismo
Asking Price Range
$38,442–$53,210
Compare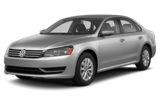 2013 Volkswagen Passat
Asking Price Range
$9,930–$19,602
Compare
2013 Volkswagen Jetta
Asking Price Range
$8,899–$18,331
Compare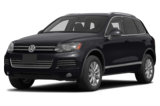 2013 Volkswagen Touareg
Asking Price Range
$21,221–$36,949
Compare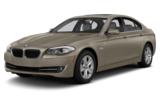 2013 BMW 535
Asking Price Range
$25,787–$42,611
Compare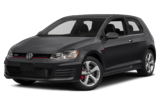 2015 Volkswagen Golf GTI
Starting MSRP
$24,785–$31,540
Compare
Featured Services for this Volkswagen Tiguan