Although it's hard to tell what's different, the Volkswagen Touareg has been slightly redesigned for 2008.

The specifications, including length, engine sizes and horsepower, curb weights, and fuel-tank and cargo capacity, remain nearly as for last year's model.

And the Touareg 2, as it is now called, still looks like a Touareg.

The biggest changes seem to be the prices. While the base V-6 model starts at $39,320 (plus freight), just a $1,200 increase over last year, the midlevel model, with a V-8 engine, jumped $5,000 to begin at $48,320.

Volkswagen says content was added to push the Touareg even more upscale, part of a longstanding but mostly unsuccessful effort by the German automaker to market itself as a premium brand in the U.S. market.

It's a hard sell here, because mostly what Americans know about VW is that it once was the brand with the most-affordable car on the market, the venerable little Beetle.

Baby boomers are the most familiar with the Beetle, which was the most popular import car in the 1960s and early- to mid-70s.

Persuading Americans to pay Mercedes-like prices for Volkswagen vehicles has not been real successful; in fact, the $60,000-plus Volkswagen Phaeton sedan came and went in less than two years just a little while back, canceled for lack of consumer interest.

Likewise for the V-8 powered VW Passat, a midsize sedan priced about the same as some Mercedes and BMW models of the same size (lower $40,000s).

In Europe, especially Germany, Volkswagen has a better reputation for quality than the brand does here, so the whole moving-upscale effort has found some success there. Here, though, dealers and consumers want Volkswagen vehicles that compete head-to-head with mass-market cars such as the Honda Accord, Toyota Camry, Honda Civic and Toyota Corolla.

And in the SUV ranks, the dealers have long clamored for a vehicle that could compete against models such as the Toyota Highlander crossover, which begins in the upper $20,000s.

Such a vehicle is coming later on. It's called the Tiguan, and was introduced at September's Frankfurt Motor Show,

For now, though, the Touareg is the only SUV in Volkswagen's lineup.

Because of its premium pricing, which has been in effect since the vehicles 2004 launch, the Touareg has yet to become more than a niche product. Americans seem to want a premium brand for a premium price - a BMW or Mercedes just commands so much more respect in the driveway than a Volkswagen.

Still, though, the Touareg seems worth the money, at least for the two gasoline-powered versions. The diesel version, with a V-10 engine and $68,320 price, is a huge stretch for American consumers. Its EPA fuel-economy ratings of 15 miles per gallon city/20 highway don't come close to justifying the high price.

The best value is the V-6 model, not only because of its under-$40,000 starting price, but also because it gets a bit better gas mileage than the V-8 - 14 city/19 highway vs. 12/17.

But some consumers say they just can't live with a V-6 powered vehicle, especially here in Texas where big V-8 SUVs and pickups are the norm.

Although I have driven all three of the Touareg models, I'm among those who would be perfectly happy with the V-6, which has 280 horsepower and 265 foot-pounds of torque.

Our test vehicle for this report, however, was the V-8 model, whose engine turns out 350 horsepower and 302 foot-pounds of torque.

The diesel would be the engine of choice if you had a big trailer to pull; that engine's 553 foot-pounds of torque is quite impressive, even though horsepower is "just" 310.

To justify the price increases, the new model (called the Touareg 2) has more that 2,200 new parts compared with the previous generation. Even with the high prices, I'm a big fan of the Touareg because

of its phenomenal off-road performance. Out of the box, this is one of the best off-road vehicles I've ever driven - even the base model, as long as it comes with the optional air suspension that raises it to a maximum of 12 inches above the ground.

The original Touareg -- the first SUV from Volkswagen - was a truly capable off-road vehicle in its own right, but VW insists that the new one is better.

Volkswagen bills the Touareg 2 as "a masterpiece of German engineering for adventure lovers seeking the most capable on- or off-road vehicle," according to a product news release. The original won more than three dozen industry awards. The automaker calls the Touareg as "an off-road vehicle with the comfort of a luxury sedan and the dynamic driving characteristics of a sports car."

Since introduction, the Touareg has tallied more than 300,000 sales worldwide, with most coming in the U.S. market.

Even with next year's rollout of the Tiguan the Touareg will be the star in VW's SUV lineup. It's a part-crossover, part serious off-roader that gives consumers the best of both worlds.

Built on a unibody chassis like other crossovers, the Touareg is the first cousin of the Porsche Cayenne and a close sibling of the Audi Q7. VW and Porsche created the Touareg and Cayenne together, and the vehicles share many components.

The Audi, introduced last year, is an even more-upscale version of the Touareg. But it does not have the same off-road capabilities as the Touareg and Cayenne, which both have a serious four-wheel-drive system with low-range gearing.

With the redesign, the Touareg 2 offers "more power, safety, comfort, and versatile on- or off-road ability" than its predecessor, VW said.

The Touareg comes by its premium status honestly. It shares much of its design and engineering, as well as its underpinnings, with the Porsche Cayenne, which came first, and the Audi Q7, which was introduced for 2007.

Volkswagen and Porsche co-developed these vehicles, and their basic chassis are built at the same plant. But final assembly is done in separate facilities, and Porsche uses its own V-8 engines.

Porsche also has updated the Cayenne this year, moving it into its second generation. As I've said before, the Cayenne might be the better choice if you're looking for a vehicle with a prestigious name. The V-6 Cayenne starts at just over $43,000. It's a big jump from there to the normally aspirated V-8 Cayenne, however; it lists for $57,900.

The top Cayenne is the Turbo, which starts at $93,000. The Audi models come in V-6 and V-8 models, priced similarly to their corresponding VW versions.

The Touareg 2 has a restyled front end, new side mirrors, and new "organically shaped" headlight housings, the company says. The styling changes, which are far from dramatic, do make the new Touareg look more like a Volkswagen. That's mostly because of the new grille, which shares its design with other VW models.

The rest of the exterior is much like before, but there is a new spoiler at the rear of the roof. The taillights have been changed a bit, as well as the tailpipes.

Standard are 17-inch alloy wheels on the base model; V-8 and diesel versions come with 19-inch alloys.

Inside the Touareg 2 is a redesigned instrument panel with a larger display screen, along with enhanced luxury seats with a standard 12-way power adjuster for the driver. A power liftgate is standard, along with Sirius satellite radio.

For comfort, dual-zone automatic climate control is standard, and a four-zone system is optional. Keyless entry and push-button start/stop are offered as well.

A 620-watt premium Dynaudio sound system with 10 speakers is optional, as is a cargo-area mounted six-disc CD changer.

Safety features include electronic stability control, antilock brakes, active rollover protection, side-curtain air bags, and a tire-pressure monitoring system.

Our tester had $7,450 in options, including a technology package ($3,350) and luxury package ($3,400), for a total sticker of $56,450, with freight.

These packages provided navigation, a rearview camera and heated rear seats, among other things.

At a Glance: 2008 Volkswagen Touareg 2

The package: Premium, midsize, five-passenger, V-6, V-8 or V-10 (diesel) powered, four-wheel-drive, five-door sport utility vehicle.

Highlights: Volkswagen's first SUV got a redesign for 2008. It features great on- and off-road performance, premium amenities and choice of excellent V-6 or V-8 gasoline engines, or a V-10 diesel.

Negatives: Quite pricey for a non-luxury brand; the diesel model's price is way out of proportion to the fuel-economy advantage.

Length: 187.2 inches.

Curb weight range: 5,086-5,825 pounds.

Engines: 3.6-liter V-6; 4.2-liter V-8; 4.9-liter V-10 diesel.

Transmission: Six-speed automatic (with Tiptronic manual shift).

Power/torque: 280 HP./265 foot-pounds (V-6); 350 HP./302 foot-pounds (V-8); 310 hp./553 foot-pounds (diesel).

Brakes, front/rear: Disc/disc, antilock.

Side air bags: Front seat-mounted, front and rear side-curtain, standard.

Electronic stability control: Standard.

Cargo capacity: 31 cubic feet (71 with rear seat folded).

Trailer-towing capacity: 7,716 pounds.

Fuel capacity: 26.4 gallons.

EPA fuel economy: 14 city/19 highway (V-6); 12/17 (V-8); 15/20 (diesel).

Major competitors: Lexus GX 470, Lexus RX 350, Mercedes-Benz M-class, Saab 9-7X, Audi Q7, Porsche Cayenne.

Base price range: $39,320 (V-6), $48,320 (V-8), $68,320 (diesel) plus $680 freight.

Price as tested: $56,450, including freight and options (V-8 model). On the Road rating: 8.3 (of a possible 10).

G. Chambers Williams III is staff automotive columnist for the San Antonio Express-News and former transportation writer for the Star-Telegram. Contact him at chambers@star-telegram.com.


---
People Who Viewed this Car Also Viewed
Select up to three models to compare with the 2008 Volkswagen Touareg 2.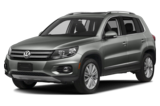 2017 Volkswagen Tiguan
Starting MSRP
$24,995–$36,475
Compare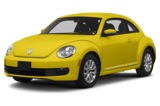 2012 Volkswagen Beetle
Asking Price Range
$9,286–$16,898
Compare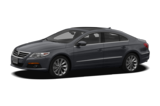 2012 Volkswagen CC
Asking Price Range
$8,673–$17,853
Compare
2017 Volkswagen Jetta
Starting MSRP
$17,895–$27,895
Compare
2017 Volkswagen Golf
Starting MSRP
$19,895–$21,595
Compare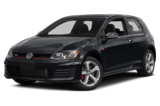 2017 Volkswagen Golf GTI
Starting MSRP
$24,995–$33,295
Compare
2017 Volkswagen Touareg
Starting MSRP
$49,495–$60,195
Compare
2017 Volkswagen Golf SportWagen
Starting MSRP
$21,580–$29,970
Compare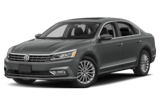 2017 Volkswagen Passat
Starting MSRP
$22,440–$33,995
Compare
Featured Services for this Volkswagen Touareg 2