Average Ratings
---
9 out of 11 people recommended this car.
---
Best SUV on the Market bar none
by Bobby from Boca Raton, Florida | February 21, 2016
My 07' Touareg V6 now has 133,000 miles on it and I have been extremely pleased with everything about the car since I purchased it new in July of 06'. The Touareg has a 4-wheel full-time drive system which sets it miles apart from any of the other 4-wheel drive systems currently offered by other car manufacturers because it is always pulling at 4 wheels, ALL of the time. In pouring rain, the deepest snow, sand, whatever nobody is going to pull away from you from a standstill because aside from its 275hp, the traction you get is amazing, no wheel spin, you just go. The interior is extremely comfortable and the layout of the instruments is not only efficient, but beautiful. Every button and knob lights up in red and there are a lot of buttons. I feel like I am in an airplane cockpit whenever I am behind the wheel at night. Driving position is excellent thanks to the 8-way power adjustable seats that also have a heat setting if you like, which is great for my back and I use it often. I don't know why the Touareg is not in many car magazines pitted against other SUV's. This car is rarely talked about. It is extremely underrated and not many people realize, or know how great it really is. This is one of the best cars I have ever purchased. It is extremely safe because of its high stature on the road and weight. The metal is thick and you can push on it and it doesn't bend like many other cars on the road today. It's handling is fantastic, you always feel connected to the road and you always feel safe. The only thing is the poor gas mileage but then again, you can't have everything. I am currently looking into purchasing a newer model but I am hesitant because this years model is so good. As with all German cars the repairs can be costly which is something to consider, but the repairs I have had to do have been fairly far apart and the car has been overall extremely reliable. It is a daily driver and literally starts everyday and gets us where we need to go, in style. I still get thumbs-up from other drivers and just a few weeks ago I came out of the store from shopping to find several people staring at my car. I thought I had parked poorly or something bad. They said oh no, we think this is a great looking car and they actually thought it was brand new. Well, I do keep it clean, so there you have it.
Purchased a new car
Uses car for Commuting
Does recommend this car
---
The Best and worst
by 2playok from Milwaukee, WI | April 6, 2014
I owned a 07 with the mighty V10 TDI for about a month. Upon it being delivered to me I smelt an oil burning smell. To make a long story short, the right turbo was leaking and the dealer bought it back after they found out the cost to replace it. A pair of turbos cost $7K on this bad boy and any engine related repair is an automatic $2K due to the engine needing to be pulled for even the simplest of fixes. That is the start of the cost, add on whatever needs to be fixed on top of that:) Are the repairs spendy? I guess that depends on on what you are going to compare this to. If you compare an $80K car to a $25K then you might want to start by looking at something else. Brakes will go just due to the sheer size of this vehicle and with it being an import, plan on higher costs. A $100 oil change and other more than double costing items are something to deal with, at least on the V10. And if you think the repair or parts costs drop just because you only spend $25K on it, think again. If you are looking for the ultimate ride and power for the money you will not find anything better. The comfort and handling is comparable to an E class Benz and I would say that it was even better. Quiet, comfortable, and way above average handling for it's size. Performance, 0 -60 in a flash and 60-100 passing 3 cars w/o your heart skipping a beat - worth every penny. Easily comparable to AMG power. If you are seriously looking, get one with both turbos and the drive shaft replaced. If not add that into your purchase price. I may just settle for a V8 with the air ride, but glad I had the opportunity to drive a rare vehicle on the road for a month.
Purchased a new car
Uses car for Commuting
Does recommend this car
---
Very High Maintenance
by Ivan_Y from MN | December 1, 2012
One of the most comfortable car I had. Quiet, powerful, luxurious, stylish. Goes through snow easily (I live in MN). I can go on - there are many great things about this SUV, and you can read them from other reviews. However, there are things that (in my opinion) offset all good things I can say about it. This car has 80k miles. - I had to change the brake pads 4 times so far - pretty much every year; each time cost me $640. - I had to change rotors twice - $900 each time. - Transmission had to be rebuilt (warranty) - Twice I had issues with windows mechanism. - The trunk latch had to be replaced. Every oil change is $80 at the dealership - ridiculous price for an oil change. To replace a bulb in the headlight I had to pay $230 at the dealership because there is a special tool required to remove the fixture. As I mentioned above, the car is luxurious (and mine was loaded with heated leather, GPS, Xenon, sunroof) but why would it miss some features that you can find in less expensive cars, like MP3 and Bluetooth?? Well, with all that said, this is a good SUV and the only people I would recommend it to are the ones who would be ready to spend a lot of money maintaining it.
Purchased a new car
Uses car for Commuting
Does not recommend this car
---
Touareg
by mosta from Sterling, VA | January 3, 2012
Volkswagen Touareg is a very nice car, stylish and reliable. The only disadvantage is the fuel consumption.
Purchased a new car
Uses car for Transporting family
Does recommend this car
---
Touareg is possibly the worst vehicle
by I hate my touareg from Las Vegas,nv | August 14, 2011
This vehicle has been a money pit avoid it all costs. The bbrakes and rotors go out every year I have never seen a vehicle need so much maintenance.
Purchased a new car
Uses car for Commuting
Does not recommend this car
---
The best of 10 cars I've owned
by TDI Rockstar from Jacksonville, fl | December 11, 2010
There's nothing I don't like about this vehicle. I've been told that it's not the most reliable vehicle in the world, but I haven't had any issues with mine, and even if I did, I've got a fantastic extended warranty through 105,000 mi. It's super comfortable, & the V-10 TDI will outrun many 'sports' cars.
Purchased a new car
Uses car for Just getting around
Does recommend this car
---
BEST CAR I'VE OWNED!
by John from ATLANTA, GA | December 30, 2009
2007 TOUAREG V6: VERY SAFE, RELIABLE, AND LUXURIOUS VEHICLE. IT IS BUILT TO LAST, BUILT WITH QUALITY, AND IS A GREAT VALUE. JUST LIKE THE PORSCHE CAYENNE BUT WITHOUT PAYING THE PRICE! THE V6 GETS GREAT GAS MILEAGE AND STYLING IS SO SLEEK AND LUXURIOUS.
Purchased a new car
Uses car for Just getting around
Does recommend this car
---
Great!
by Jonn from San Diego, CA | May 2, 2007
I decided to purchase a Touareg, I wanted something different and it turned out to be a great car it's comfortable, safe, has a great look and style and it's reliable I definitely recommend it, specially because german cars are known as luxurious and for their quality.
Purchased a new car
Uses car for N/A
Does recommend this car
---
Love the V10 tdi
by Car Guy from South Florida | February 26, 2007
Upgraded from a 2006 V8 Touareg. I tow a heavy race car trailer and the new V10 diesel does a fantastic job. My V8 got 9-10 mpg at 70 mph pulling my trailer and the V10 tdi gets 13-14 mpg under the same conditions.
Purchased a new car
Uses car for N/A
Does recommend this car
---
A luxury vehicle for all conditions
by Auto enthusiast from Texas | February 6, 2007
The bottom line is that you get so much vehicle for the money. Compared to the other European luxury SUVs the Touareg simply offers more and does more for so much less. Mine has been trouble free and I've used it for everything a true off road SUV could be used for. At the end of the day it coddles me back home with a tastefuly styled exquisitely appointed interior. It does not pretend to be a sports car or a giant "blingy" Escalade. It is just right for me.
Purchased a new car
Uses car for N/A
Does recommend this car
---
People Who Viewed this Car Also Viewed
Select up to three models to compare with the 2007 Volkswagen Touareg.
2012 BMW 535 Gran Turismo
Asking Price Range
$20,950–$31,866
Compare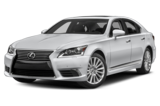 2014 Lexus LS 460
Asking Price Range
$40,558–$64,846
Compare
2016 Cadillac CT6
Starting MSRP
$53,495–$87,465
Compare
2009 Cadillac Escalade ESV
Asking Price Range
$18,256–$32,724
Compare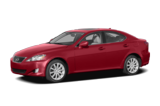 2008 Lexus IS 250
Asking Price Range
$8,504–$18,404
Compare
2011 Chrysler 300
Asking Price Range
$11,421–$20,701
Compare
2007 Cadillac SRX
Asking Price Range
$5,218–$13,298
Compare
2015 Lexus GS 350
Starting MSRP
$48,600–$57,330
Compare
Featured Services for this Volkswagen Touareg