Average Ratings
---
12 out of 17 people recommended this car.
---
Greatest SUV around
by the best suv around. from Arlington Texas | June 9, 2016
I have always wanted a Volkswagen., they are very dependable. The 2013 TOUAREG handles great easy to drive. I love the inside of the TOUAREG everything is convenience. I will drive it forever. Thanks, Candace Eaton
Purchased a new car
Uses car for Just getting around
Does recommend this car
---
Inherent Vibration
by busterman from Boston, MA | April 20, 2016
Driver's side window would operate on it's own or get stuck in the up or down position. It took 4 trips to the dealership to fix it. Final trip they replaced the wiring harness. Rough shifting in traffic as 8 speed transmission gets confused. At 42k miles engine vibration at 1,200 RPMs. VW says it's an inherent problem and there is no fix. What does that mean? I guess it means they are aware of it but don't know what causes it so deal with it.
Purchased a new car
Uses car for Commuting
Does not recommend this car
---
Great for Towing
by Angus Rancher from Georgia | May 8, 2015
We have been using a 2004 Chevy Avalanche to tow our 18' Sea Ray for 10 years. We decided to try a smaller vehicle with the 2013 Touareg TDI Executive. It has a 7700 lb tow rating but I was skeptical. I discovered later that tow rating is dependant on adding aftermarket trailer brakes. I towed the boat for the first time yesterday and I'm happy to report that it actualy performed better than the Avalanche. The 240 hp TDI accelerated effortlessly with the 3000 lb boat behind it. I was surprised how much easier it was to back the boat into my garage with the smaller vehicle. My only complaint was how much more noise from the trailer can be heard inside the vehicle. Every lilttle bump I hit with a trailer tire really resonated inside the car. We've only had the Touareg for a couple of weeks but so far we really love it!
Purchased a new car
Uses car for Just getting around
Does recommend this car
---
In love with my Touareg.
by Melissa from Chicago | February 10, 2015
I bought my 2004 Touareg in August of 2003. Initially, it had quite a few problems the first year, which I attribute to it being the first model year. However, after we ironed out all the problems, electrical and with the stereo system, we have had very few problems with our Touareg. It is 12 years old this August and has 170,000 miles on it. We are now considering buying another Touareg and are starting to shop around. I bought my V8 new but this time will be looking for a low mileage certified pre owned and am wondering if the V6 diesel will feel as powerful as the V8? We really wanted to see if we could drive it to the end of its life and we still may, it is in great condition, but now needs to have the exhaust patched, and a new thermostat. The maintenance on the touareg is very pricey however, I love how safe I feel in the car and think it is one of the prettiest SUV's on the road.
Purchased a new car
Uses car for Just getting around
Does recommend this car
---
Nice premium/ offroad SUV
by William from CA | February 3, 2015
Easy to drive. TDI model save gas. Great in snow and in mud, not a probably in any winter or snow ice condition. It can tow 7700 pound. Great performance for its class, I owned a 2010 BMW X5 before and I sole it for this Touareg. And I love it better then the BMW.
Purchased a new car
Uses car for Having fun
Does recommend this car
---
Recommend highly...
by Realtor from Santa Fe, NM | March 28, 2014
I am a realtor and so my car is my work life. I have had two Touareg's now and I would consider a third. I am in and out of challenging situations every day including rough terrain and construction sites. If you put Michelin's on this car, the all-wheel drive is incredibly sure-footed. The clearance is high and forgiving and the turning radius at 19.5 feet is incredible. I have maneuvered my way out of many, many tight spots. I had 135,000 miles on my first Touareg and I have 95,000 on my current ride. I've kept up with the maintenance including the drive train, fuel pump and miscellaneous bulbs. But nothing that I would call unreasonable.
Purchased a new car
Uses car for Work
Does recommend this car
---
2013 VW Toureg
by Value Man from Niskayuna, NY | March 9, 2014
Picked up a new 2013 VW Toureg for the wife recently. Solid German car but I'm having electronic gremlins. Get faults for stability, parking brake and traction every day. Brought it back to dealer, they couldn't find anything so they re set the system. Still doing it, will bring it back ih next week. Hope this isn't an omen.
Purchased a new car
Uses car for Just getting around
Does not recommend this car
---
Loving It
by New Treg Owner from Boston, MA | February 17, 2014
I purchased a gently used 2013 Touareg Lux in black. I shopped for an SUV for months - researching all the top models. I've also owned a Jeep Grand in the past, but the reliability was so bad I couldn't go back. I loved the Cayenne but it was out of my price ranged and not practical enough. Also looked at the Acura MDX and BMW X5. The Touareg had the best blend of performance, luxury, and ruggedness. It drives great the beat up Boston roads and it's very comfortable in all seats - the backseat has tons of room even with the front seats pushed back. It feels very solid driving on all roads, especially highway. I love the high driving position, but it still handles great around corners and off ramps with little body roll. Interior is nice and simple - very intuitive interfaces and the nav is nice too. I appreciate that they let you type in addresses while driving, unlike many other cars (VW just warns you once, and then you can enter destinations). I was apprehensive about the higher price for a VW, but considering the quality and styling, I think it's well worth it! Remains to be see how the maintenance costs are, but I got the dealer to cover all maintenance up to 40k, which was a nice bonus.
Purchased a new car
Uses car for Just getting around
Does recommend this car
---
LOVE MY TOUAREG!
by Lauren from Chicago | January 15, 2014
My husband and I did a lot of research before buying the Touareg, yes we loved the touareg but had a hard time spending so much money on it, but in the end we decided to go with it and buy a 2013 VW touareg executive, executive gives you so many features, I absolutely love my car, its extremely comfortable, high quality luxury interior , ride is smooth, this car has a lot of power, EVERYTHING about it is great!
Purchased a new car
Uses car for Commuting
Does recommend this car
---
Perfect Car
by TDI Fan from Chicago, IL | November 22, 2013
I've put my Touareg Executive to good use with 30K miles in one year. Zero problem so far. It cruises quietly and does everything surprisingly well. At $61K it was a bit steep for a VW, but when choosing between the ML and X5, it was a clear winner. Equally equipped, the ML and X5 would both cost a bit more, and the ML drives like a boat with so-so visibility. The X5 is rough and clunks like an old school diesel, not to mention the terribly outdated interior. I'm sorry that couple people had terrible experience with reliability - I wouldn't defend VW for that but it's a clear hit or miss. I'm lucky to have no problem so far. The only small gripe I have is the trunk size. While it has good size, the shape of the rear glass took out some usable space. I guess it's a trade-off for having a sleek look. I highly recommend it.
Purchased a new car
Uses car for Work
Does recommend this car
---
People Who Viewed this Car Also Viewed
Select up to three models to compare with the 2013 Volkswagen Touareg.
2013 Volkswagen Tiguan
Asking Price Range
$12,989–$23,297
Compare
2014 BMW Alpina B7
Asking Price Range
$51,511–$100,035
Compare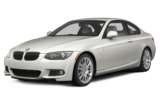 2013 BMW 335
Asking Price Range
$25,038–$40,206
Compare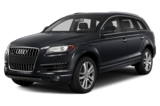 2015 Audi Q7
Starting MSRP
$48,300–$61,900
Compare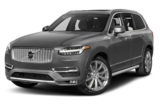 2016 Volvo XC90
Starting MSRP
$43,950–$55,400
Compare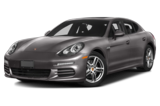 2014 Porsche Panamera
Asking Price Range
$23,242–$132,114
Compare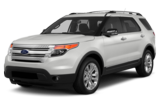 2015 Ford Explorer
Starting MSRP
$30,700–$43,100
Compare
2014 Audi A8
Asking Price Range
$32,382–$65,638
Compare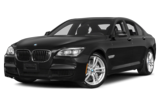 2015 BMW 750
Starting MSRP
$87,300–$94,000
Compare
Featured Services for this Volkswagen Touareg