Average Ratings
---
29 out of 34 people recommended this car.
---
This car is awesome
by Dr. Cory from NJ | September 21, 2016
Bought the 2012 S60 T6 with 128,000 miles. It drives like it's fairly new. Much quicker than the 2005 S60 Manual. Handling is pretty similar. Love the style. One problem I find is that it is difficult to get into the vehicle, without brushing real hard against the rubber trim and the side casing that covers the seatbelt and side airbag. I'm almost 6ft, 210, and I popped the casing away from the rubber within a couple weeks of owning the vehicle. I never had that problem with the '05. It seems to run heavy when I am driving under 25 mph, but when I'm on the highway, this car is sweet.
Purchased a new car
Uses car for Commuting
Does recommend this car
---
Excellent calue
by John from Plainfield | September 4, 2016
2012 S60 T5, white exterior with tan interior, purchased used at 96,000 miles. Drives like new. When looking for used cars, one does need to drive each car. I found many S60's with much lower mileage but in much poorer condition. The car drives great. I average 32mpg with relatively cautious driving. It would be higher if not for the occasional burst of spirited driving on back roads. My previous cars have included BMW 325i, BMW 325iT, Chevrolet Cruze. The S60 does not have the same steering feel as these cars, but once you get used to it, it is a great drive. The seats are supremely comfortable (sorry Cruze), the engine has a tangible feeling of having power, the car stays planted on the road, it does not isolate you but involves you, is a very CALM place to be, and the car grows on you. A couple of cautions: one would be that trim pieces may come loose. I have loose trim on the outside of the front windshield and the door, and both can be easily and inexpensively replaced. Another caution would be the dealership. Please purchase from a dealer who takes care of cars - all dealers are not equal. Mine was from Laurel BMW in Westmont, IL., and I highly recommend them. Don't restrict yoursekf to Volvo dealers. Getting the right dealership will make a difference. So, in summary, great car (drive them all and be choosy), and good dealer (visit them all and be choosy).
Purchased a new car
Uses car for Work
Does recommend this car
---
Great Car!
by Oso Viejo from Dallas, TX | July 28, 2016
Bought a 2012 S60 with CPO at 36,000 miles from local dealer last year. 18,000 miles later no service needed other than oil changes. Switching from 5 years in a BMW 528 to the Volvo I had concerns about driving dynamics. Still find the FWD torque steer a bit annoying under very hard acceleration, but am very pleased overall. That said, the value proposition vs BMW is very significant. I'm 6'3" and 260 and find plenty of room and great seating comfort. The telescoping wheel comes out really far which is great for accommodating the distance I need to move the seat back for leg room. Sound system is very good. Love the heated seats. The BLIS system can lockup under certain lighting conditions or in the rain and is only moderately useful, in my opinion. Mostly highway driving. Best I can manage is about 30 mpg, but I drive pretty aggressively on the highway. Mixed driving usually around 26-28 mpg. I tend to use mid-grade and occasionally high octane which I find yield higher miles per gallon sufficient to offset most of the cost differential. Your milage may vary. Drove a new Volvo from '88-93, and from 2000-2004. This is my third. They've all been extremely reliable. Much more so than the two BMWs, a Jaguar, and a Saab sandwiched around the Volvos. Highly recommend.
Purchased a new car
Uses car for Commuting
Does recommend this car
---
I'm a believer!
by Wisconsin Car Guy from Little Rock, Arkansas | January 13, 2016
Got custody of this 2012 S60 through a divorce (Don't ask! LOL) I had originally planned on selling it to cleanse the evil spirits from my garage, but decided to keep it after I realized what a decent car it really is. The styling may not be flashy and Volvo may not have the same cachet as other European brands, but after 3 years and 95,000 miles I can truly say this is the best car I've owned in 35 years of driving and 27 other vehicles. The seats are truly comfortable and makes long-distance travel a breeze. I took a trip with my 3 kids and we knocked out 900 miles in a day with barely a whimper. The instrument panel and car features took a thorough look at the owner's manual but now are second nature and much-appreciated. Love the power I get with the 5 cylinder turbo and the fact it uses regular gas. It really helped at high altitudes out west passing RV's last summer. My normal MPG is about 24 city and 31 highway at faster-than-average speeds. I will definitely keep Volvo at the top of my list when looking for my next vehicle. And with how much I love this car and how reliable it's been, I think that will a very long time from now!
Purchased a new car
Uses car for Commuting
Does recommend this car
---
Nice car but better choices
by ScottN from Ohio | March 11, 2015
Volvo makes a safe car but not without its quirks. Road noise, drive shaft noise are common among the 2012 models. Various squeeks and chirps sometimes with the suspension or interior. Never any major issue with the car just disappointed a "luxury" car could be somewhat flakey.
Purchased a new car
Uses car for Just getting around
Does not recommend this car
---
Great car overall
by John from Bayside, New York | March 9, 2015
I have never owned a Volvo before - it is a great change! The ride is very quiet, the seats are very comfortable, and it takes bumps well. The power is absolutely amazing. Unlike other cars I've owned, you never have to get the revs up to accelerate onto a highway or pass someone. The power is so smooth and throughout the range. As for the interior, the radio system is great and has a lot of features and the climate control is very consistent. I've only owned the car for a few months (I bought it certified pre-owned) but no problems so far. Overall, great car - highly recommended.
Purchased a new car
Uses car for Commuting
Does recommend this car
---
Best Value - Fast safe reliable ride
by CaliDude from Los Angeles, CA | May 16, 2014
This is not your dad's old volvo. Now have 39k on the ODO and the sweede is finally broken in. Average 27-28 mpg combined, 33 on long trips driving 80mph+. Drives great. Accelerates with authority. The turbo kicks the pants of most cars without the cost at the pump. Interior is well designed - best front seats in the business. Extremely reliable even though I abuse the heck out of it. Fun to drive. Very good handling and road handling - stops quick. Good navi - better than iPhone. everything works as it should. Sweedes know how to design cars. First of many volvos I will own
Purchased a new car
Uses car for Commuting
Does recommend this car
---
Great car!!
by Baba from Westchester | November 29, 2013
I bought the 2012 S 60 in June of 2012 after thinking between others and Volvo. I had Q 5 which is a great car but need second car for daily commute.Made the right decision. Bought that from NJ dealer. Sales person is fantastic. No pressures. Bought it and so far no regrets. Safety, reliability and service. All are great. Its not 3 series but its 3 G less and almost perform well. Need no premium gas. Which is a plus. Will just recommend to go test drive before thinking of getting any car. I will get aother S 60 if I have to!!
Purchased a new car
Uses car for Commuting
Does recommend this car
---
Best Volvo I have owned
by Faithful Volvo Driver from Menlo Park CA | November 27, 2013
I love everything about this car. It does everything I wanted. Lots more power than my older car. Redesign is great.
Purchased a new car
Uses car for Just getting around
Does recommend this car
---
All services included!
by Happy owner from Beautiful San Diego | October 21, 2013
Purchased Volvo S60 T5 in 2011 (2012 MY). Great car. I test drove about 20 competing sedans before deciding. The Volvo was definitely the quietest ride. The interior is good and comfortable...and the warranty and service (5/50K all included) can't be beat. The only serious competitors in this class were Lexus and Jaguar XF at nearly $20K more.
Purchased a new car
Uses car for Work
Does recommend this car
---
People Who Viewed this Car Also Viewed
Select up to three models to compare with the 2012 Volvo S60.
2015 Volvo V60
Starting MSRP
$35,300–$47,300
Compare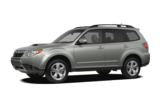 2010 Subaru Forester
Asking Price Range
$7,493–$18,053
Compare
2008 Toyota Camry
Asking Price Range
$5,498–$12,262
Compare
2011 Kia Sorento
Asking Price Range
$8,192–$17,604
Compare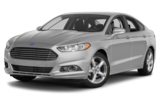 2013 Ford Fusion
Asking Price Range
$10,268–$19,984
Compare
2011 Subaru Legacy
Asking Price Range
$7,764–$18,300
Compare
2014 Subaru Impreza
Asking Price Range
$13,102–$22,930
Compare
2014 Kia Cadenza
Asking Price Range
$17,086–$26,278
Compare
Featured Services for this Volvo S60