Average Ratings
---
14 out of 14 people recommended this car.
---
European Ford Engine 3.2 , Volvo Design and Car
by Wood from Central Virginia , VA | July 23, 2016
Folks don't realize this 3.2 engine in the 2007-2016 Volvo S80 and XC60 are European Ford Engines. Which is precisely why I bought this car. Engine get reliability from Ford and the SAFETY and security of a Volvo for your family in a cocoon of Born steel . Initially bought car for my wife to drive. But then in 2010 purchased the 2010 XC60 Turbo (same engine only Turbo ) for her to drive. Then this became my vehicle [Sunday use only] as I drive an 4WD Ford Sport Trac truck most days. Love the most comfortable seats & the 3 stage seat warmers in these cars; you will love that feature in the winter. Today Just got my vehicle from having its 105,000 Maintenance , timing belt, tension, pulley, intake seal and water pump change. $1500 in cost but it should last me another 100K miles where all I change are oil, oil filters ,Cabin & car, air filters . A little preventative maintenance doesn't hurt. Have enjoyed driving this car after stepping out of my Crown Victoria LX to this. Its an enjoyable ride I hope to keep another 4 years till I can afford an S-90 !!
Purchased a new car
Uses car for Transporting family
Does recommend this car
---
This car is FANTASTIC
by VolvoCT from New Haven, CT | April 23, 2015
I bought a used 2008 S80 3.2 with 100k in 2014 from the original owner. In the last year, I've been consistently delighted with nearly everything about it. It's the most comfortable car I have EVER ridden in, fantastic to drive on back roads and even better on long highway trips. I find the exterior styling attractive, and the interior is one of the nicest I have seen -- elegant and extremely user-friendly. Performance is fine -- not exactly sporty with the 3.2, but perfectly good for quick passing and acceleration -- and it gets compliments all the time. Reliability has been perfect and service cost next to $0 so far. I couldn't recommend it more highly...what an under-appreciated car!
Purchased a new car
Uses car for Just getting around
Does recommend this car
---
Comfort, performance, snow handling - V8
by Mountain driving from Estes Park, CO | March 19, 2012
I live in the mountains of Colorado and encounter snow driving many months out of the year. I wanted a comfortable car that got good gas mileage, was safe to drive and handled well in snow. This car fit the bill. I am very impressed. I had back surgery many years ago and comfort of a vehicle is important for me. This is by far the most comfortable car I have owned. It drives great on the mountain twisty roads and has great acceleration. 25.5 MPG - highway, 21.5 - mixed mountain driving. Only complaint would be stiff ride, but that may be a function of the tires I have on it (Eagle F1, 18 inch rims - but they sure handle snow well and grip the road really well). Haven't owned car long enough to rate reliability. Car has 3C chassis, but I find I keep it in comfort mode almost all the time. Heated seats (4 seats) are wonderful.
Purchased a new car
Uses car for Transporting family
Does recommend this car
---
Volvo S80
by tracyfsu from Tallahassee, Fl | February 14, 2012
The most comfortable car I have ever driven. The performance of the twin turbo is outstanding. The ride is quiet and super smooth. The braking is very responsive and smooth.
Purchased a new car
Uses car for Commuting
Does recommend this car
---
Most Comfortable Car I've Owned
by NewtoVolvo from Troy, Michigan | November 2, 2010
I bought my S80 used with about 10,000 miles on it. I really love it for its comfort and interior styling. I don't drive much, about 25-30 miles a day. I am very happy with my choice. I have had Mercedes, Lexus, and Accura before but never enjoyed them as much.
Purchased a new car
Uses car for Commuting
Does recommend this car
---
A LOT of car for the money
by mitch 2008 volvo s80 from nashville, tn | October 19, 2010
found car on cars.com. had previously owned a 940. the 940 was really stiff, and didnt ride well, but man, it was reliable. the volvo s-80 is smooth, fast, quiet. all in all an exceptional value. we shopped mercedez e350, infiniti g35, and lexus e350. this car puts those to shame in its performance and feel. the seats in the volvo are extraordinary in their comfort. if you have never given this car a look i would encourage you to do so. BTW...i am averaging 26 mpg after 2500 miles of use.
Purchased a new car
Uses car for Work
Does recommend this car
---
2008 Volvo S80 T6
by Winfred from Detroit | July 10, 2010
I would start by saying i am Volvo biased having owned a 2000 C70, 2 S60's 2002 & 2006 T5's, 2008 S40 T5 for 4mths , i hated that car, 2 XC90's 2004 2.5 AWD & 2008 3.2 AWD, the wife drives a 2010 XC60 T6 AWD. I traded the 2008 XC90 3.2 for a preowned 2008 black on black S80 T6 AWD and i am in heaven! Its like night & day coming out of the 3.2 XC90. Interior is laid out perfectly and whoever thinks the exterior is ugly or boring needs thier eyes checked. Acceleration is perfect, i am not scared to merge into freeway traffic, "was scared with the XC90". Also love the keyless start, doesnt have a USB jack or bluetooth but that fine cause it has the Sirius radio which is enough for me. I love it!
Purchased a new car
Uses car for Commuting
Does recommend this car
---
S80 T6: A surprisingly nice car
by im4nits from Westborough, MA | May 2, 2010
My wife is a Volvo devotee for over 20 years. We are into buying low-mileage used cars that still have new car warranty coverage. Though I got her to at least look at Mercedes and BMW, we came back to and purchased at 2008 S80 T6 with 24K miles about a month ago. We got a superb deal from a national rental company and are very pleased with the car. It is exceptionally comfortable and well-appointed for the cost. My only complaint is the lack of standard bluetooth. Given Volvo's fanaticism about safety, this is a really curious and annyoing omission. But everything else about the S80 is exceptional. I really love the Blindspot Information System (BLIS) when driving the interstates. It's a great vehicle for long trips.
Purchased a new car
Uses car for Commuting
Does recommend this car
---
This is European folks
by Long time German car owner from Los Angeles, CA | March 17, 2010
My wife likes to say that people who don't buy European cars have not driven them. I have to agree. She knows this because she used to own Japanese cars. Then got a Volvo 850GLT Wagon after driving my BMW 5 series. Back then though, I would not have prefered a Volvo over a BMW, Audi, or Mercedes. Her next car is this one, the '08 S80. This is a VERY nice car! Plus, even with all the options she got, it was still much cheaper than a 5 series, etc. In fact, given the options she got, it was about the same price as a 3 series BMW, etc. I bought an 09 A4 and paid a few thousand more! What you lose buying this car over the German cars is performance and road feel. The S80 is a very nice car to drive, comfortable, and has the power when you need it. I am a sportier driver, and I pay the premium to get what I require. I'm admittedly in a smaller percentage of the public though. If you don't find yourself punching it at every light (almost) and weaving through traffic because its fun (I know, you hate guys like me, sorry, can't help it), then you don't need to spend the extra money for the German cars. This car is more reliable, more comfortable, and more economical. For most, it just wouldn't make sense to buy anything else. We're buying out our lease. It's that good.
Purchased a new car
Uses car for Commuting
Does recommend this car
---
I Bought It
by Pointer from Grosse Pointe, MI | January 15, 2010
I've been on the leasing train for many years; had an Infinity, BMW and several Volvos among others. The lease on my latest Volvo, a 2008 S80 3.2, was about to terminate and as I have enjoyed it so much that for the first time in many years I decided to buy out the lease and keep the car. I think that alone is a rousing compliment. You read some complaints about the exterior styling, but I find it to be subtley elegant. The interior is absolutely first rate in my book. I have the smaller engine, but it's quite sufficient for my driving needs (although I will agree with comments that it is probably not as sporty as say an A6 or 535). After two years, I have had zero problems with the car. I believe the car is a fine value and I wouldn't hesitate to recommend it to others.
Purchased a new car
Uses car for Just getting around
Does recommend this car
---
People Who Viewed this Car Also Viewed
Select up to three models to compare with the 2008 Volvo S80.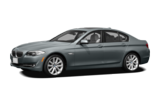 2012 BMW 550
Asking Price Range
$23,156–$39,940
Compare
2014 Chrysler 300C
Asking Price Range
$16,744–$28,536
Compare
2009 Volvo XC70
Asking Price Range
$10,057–$19,153
Compare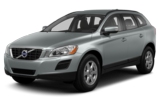 2013 Volvo XC60
Asking Price Range
$19,433–$34,673
Compare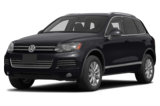 2013 Volkswagen Touareg
Asking Price Range
$20,351–$36,523
Compare
2014 Cadillac SRX
Asking Price Range
$23,043–$39,267
Compare
Featured Services for this Volvo S80