Average Ratings
---
6 out of 6 people recommended this car.
---
EuroWagons are back!
by Evan from Louisville, KY | April 18, 2016
I was thrilled to find a great deal on a certified pre-owned Volvo V60 with only 11k miles. Volvo's CPO warranty is the best thing going with 7 years 100,000 mile bumper-to-bumper coverage with no deductibles. I previously leased two BWM 3 series which I really loved. But a new home with many DIY projects on the horizon, love of camping with friends and dogs, and a job that will require me to drive more meant I needed to buy a car with more cargo space. SUV's are not for me as I wanted to maintain a great driving experience. The V60 is doing great so far. The cargo capacity is awesome. The style is great. So many people are surprised to hear I purchased a station wagon, but then see it and really appreciate the looks. Everybody thought the station wagon was a thing of the past, but the "cool kids" are rediscovering euro-wagons. The seats could not be more comfortable... they really are remarkable. Even with the base sound system, it sounds great. Handling is awesome... and I really appreciate the firm feel after having a 2013 BMW 328 which had such light-feeling, soft handling compared to 2011 and 2003 BMW's I drove previously. Do be aware that the suspension is very very firm. Some people do not like this, but I appreciate it. The car feels much more like a sports car with such great handling and firm ride.
Purchased a new car
Uses car for Just getting around
Does recommend this car
---
Perfect Small Sport Wagon
by IFLY from NE, North Carolina | February 2, 2015
I looked at the BMW, VW, AUDI wagons. I drove ALL of them , But when I got in the V60, it was LOVE at first sight.!! The entry was easy, seat height perfect, and quiet ride amazing! Pulling out on the highway, the torque pushes you back in the seat!! Passing big trucks is QUICK!! Handling with the Sport Package is very comforting. Do not miss a chance to drive this excellent Volvo!! You will be amazed!! I have 10K miles on my V60 and average 31 MPG and I don't poke down the road..
Purchased a new car
Uses car for Just getting around
Does recommend this car
---
Great Looking Car, 1 month OLd
by Simon W from Walnut Creek CA | July 1, 2014
Had my V60 D5 Front Wheel drive, black on black.for a month I feel like I am driving the Bat Mobile but my youngest daughter told me it is just a car and has no wings so I guess not. So, love the look of the car,inside overrall is good. Cup holders in front of gear shift was a stupid idea,get a large drink in and changing gears becomes awkward, I would also like more small storage areas inside car like for sunglasses, etc. Rear seat area not massive but ok, I am 6, 3 and the front seat feels great.I wish there were an option to turn off the start/stop feature if you choose so the default is off. My biggest gripe with the car is mileage, I was expecting 25-37 but i have not got more than 24 even on freeways, I have tried different driving methods but no luck . Called dealership and they told my engine needs breaking in more to get best mileage, I suspect this is bull but will drive it for a while to see if it increases.
Purchased a new car
Uses car for Work
Does recommend this car
---
SUV, not for me - V60 T5 FWD instead
by mados123 from New York, NY | June 19, 2014
This is the first Volvo I have owned and I am very impressed. The minimalist Scandinavian interior design is sleek, modern and functional. The exterior has sharp and sexy lines - especially the back of the car and its 'hips' (and with Volvo's symbol looking similar to the biological symbol for male, you have to wonder). I wanted to have a car with more room in it for my small family but still feel connected to the road while driving. While the sports package wheels look great, there are just too many potholes in Metro NY. As an alternative, the 17" Sadia wheels are perfect - good styling while having more meat on the tires. The ride is a good balance between being soft enough and with responsive steering when needed. I find myself driving the car being engaged and with two hands on the wheel more than any other car I have driven. Trunk space isn't as large as other wagons since the roofline dips, but as said in another review, the roof cross bars should serve you well for those few times you need more space (and they aren't too expensive). I love the built-retractable cargo net that extends from the top of the seats so no projectiles will potentially go flying into the back of you and your passengers' heads. Not sure if this unique to Premium Plus package but the seats with memory that adjust to the specific user's keys when in the vicinity of the car (along with the doors unlocking) is definitely cool and convenient. The turbo on this 4 cylinder engine is great as there is no turbo lag like I experienced with my previous car. The car has more than enough power when needing to accelerate quickly (maybe not as great with a heavier load). Transitions from gear-to-gear are smooth as butter. The auto idling start-stop takes some getting used to and can be disconcerting (bringing back past bad experiences of stalling in the middle of traffic while learning how to drive a manual transmission) but the thought of not wasting gas or breathing in your own fumes with the windows down gets you by with comfort. Something as simple as the having an electrical brake with "drive away release" is also something you don't realize is great until you have it - just need a finger to activate, no more arm curls and extensions! The rear camera is great too although maybe they should include a front one as well for parallel parking (without having to get the Blind Spot Information System). The standard seats have excellent bolster support - enough to keep your back centered around medium turns, not too rigid and obtrusive that you need to be a contortionist to enter and exit the car. I haven't mastered the Bluetooth phone connection yet as it seems to have too many prompts to call a commonly used contact. I also think there is a software bug with assigning a speed dial number that needs to be worked out as it can't be user error :-) Bluetooth audio connectivity is great too as I can connect my phone and stream tunes. Lastly, there is great peace of mind driving a car with the history of safety that Volvo has. I'm really curious about the "City Safety (low-speed Collision Avoidance Technology)" but am afraid to test it out - if it fails, it could be costly! The car is definitely sharp.
Purchased a new car
Uses car for Commuting
Does recommend this car
---
2015 V60 My Point of View
by jeff's 4th Volvo from Upstate NY from upstate NY | April 9, 2014
I waited for years to get another turbo wagon that was not fully clad in fake plastic armor. I expect the wagon to perform successfully as the last 3 that I have owned. I recommend purchasing roof cross bars so that the unexpected garage sale find, can be taken home if it does not fit in the smallish boot. The T6 R has plenty of power and the handling seems tight. I will be giving it a true test this weekend at a performance driving school. Unfortunately, new cars come with a lot of gadgets and gizmos. I am concerned that the price of this vehicle is beyond the reach of a core group of non-suv'ers. I really stretched my budget. Get rid of the gadgets (keep the safety) and sell a truly base model, my suggestion. I will use this wagon as such and put it through its paces. The drivers seat bolster is already showing signs of wear but the seats are typical Volvo comfortable.
Purchased a new car
Uses car for Work
Does recommend this car
---
MR
by JUNIOR from HONOLULU | February 13, 2014
THE BEST MID SIZE WAGON AND THE BEST LOOKING ONE BY FAR. inside space is appropiate as well as those lines and the sport seating makes you feel young no matter what your age is and sporty.
Purchased a new car
Uses car for Transporting family
Does recommend this car
---
People Who Viewed this Car Also Viewed
Select up to three models to compare with the 2015 Volvo V60.
2016 Mazda CX-9
Starting MSRP
$31,520–$44,015
Compare
2015 Volvo XC70
Starting MSRP
$35,400–$45,650
Compare
2015 Volvo XC60
Starting MSRP
$35,750–$49,800
Compare
2015 Infiniti Q60
Starting MSRP
$40,950–$53,400
Compare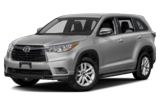 2016 Toyota Highlander
Starting MSRP
$30,490–$44,990
Compare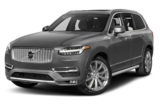 2016 Volvo XC90
Starting MSRP
$43,950–$55,400
Compare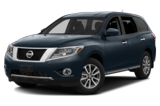 2014 Nissan Pathfinder
Asking Price Range
$17,673–$32,765
Compare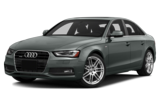 2015 Audi A4
Starting MSRP
$35,500–$36,400
Compare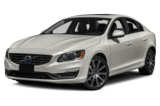 2015 Volvo S60
Starting MSRP
$33,300–$45,700
Compare
Featured Services for this Volvo V60