Average Ratings
---
16 out of 18 people recommended this car.
---
Best Investmnent I've Ever Made
by In Houston since 87 from Houston, TX | February 11, 2014
Volvos keep up with their reputation of safety, reliability and comfort. I have had over 20 years of consistently thorough, effective, knowledgeable and courteous service one can ask for on all my 3 Volvos (244, S40 and XC60) at Volvo of Houston! And, my last purchase there was the best investment I ever made since it came with FREE Service and Maintenance for 5 years! The XC60 is a car for an entire family of drivers to enjoy and a perfect SUV for driving in a city like Houston, Texas, where flooding, or, small parking spaces can cause problems.
Purchased a new car
Uses car for Just getting around
Does recommend this car
---
Cost Guard MoM
by New yorker for life from Springfield Pennysilvania | September 21, 2013
Just purchased my 2010 xc60 after trading in my 2007 Volvo xc90 I had for 4 years and before that I had a 2003 Volvo xc70 I moved up the chain to say the least! my xc90 was a little to big for me as both of my teenage boys are out of the house my son in the coast guard & my other son at college. being me and my 13 year old I wanted to downsize and hopefully get something a little better on gas mileage. in my xc90 I was averaging 16 city on regular now with my xc60 im averaging 17 city on regular as well I feal that the t6 is definetly more peppy then my 3.2 xc90 I feal like I had to rev it to merge on the highway a little =p but its typical Volvo everything's comfortable and plush I love the huge sunroof! and I love the back up camera for once!!
Purchased a new car
Uses car for Just getting around
Does recommend this car
---
Check the wind noise
by Guardman from Middletown, DE | March 2, 2013
We love the car; but noticed an inordinate amount of wind noise from the moon roof. The vehicle also has two lateral luggage bars which may be part of the problem, and the car is otherwise so quiet that the wind noise is more noticable. When we get the 'key' to remove the roof bars, we will know more.
Purchased a new car
Uses car for Just getting around
Does recommend this car
---
Best Crossover on the market
by VolvoGuy4Life from New York, NY | January 16, 2012
Volvo hit the nail on the head with this vehicle! Can't say one negative thing about it. I love this car so much!
Purchased a new car
Uses car for Just getting around
Does recommend this car
---
Satistfied
by Roadwarrier from Silver Spring, Maryland | December 27, 2011
I drive 30,000 and needed an SUV that would not take me to the Bank filling it up with gas. It's a good size and I'm enjoying it. Now my problem is keeping it away from my wife , who said she would never drive a SUV.
Purchased a new car
Uses car for Commuting
Does recommend this car
---
Love this car
by Jberns from Western MA | February 22, 2011
If you want safety, a very pleasing ride that offers a wonderful feel of stability and power on the road and a good amount amount of luxury without being too ostentatious, this is the right vehicle for you. This is my first crossover SUV and although I was a bit ambivalent about joining the non eco-friendly ranks of an SUV owner, I really enjoy being higher up off the road and the feeling of security. I am also a big Volvo fan after having survived a head-on collision in my Volvo s40 and being told by the emergency doctor that I was very lucky to have been driving that car. I was sore, but walked away from the accident. Volvo's are awesome. The only negatives are the lackluster mileage and so-so visibility out the back. Back up camera would have been a good option. Otherwise, I really love this vehicle!
Purchased a new car
Uses car for Work
Does recommend this car
---
drove it for 11 mos and 8700 miles
by Mrs. B from Lafayette, LA | December 20, 2010
I drove this vehicle for 11 months and 8700 miles until someone rammed me from behind and totalled it. Pros: fun to drive around town, loved the backup camera and guidelines in it, city safety feature, feel of the leather, held it's value, stylish Cons: low gas mileage, nav system was not easy to work, too small for road trips with four adults, high cost of repairs, was in the shop often for small quirky things that should not go wrong on a $40k vehicle (memory seats not holding memory, leaking at the antenna, nav system not always working) I really enjoyed driving this car, but it was totalled because of the high price of having the parts shipped to the USA. It reacted great in the accident by disjointing my seat when the airbag went off and turning on the hazard lights. We switched to an American made SUV that is larger.
Purchased a new car
Uses car for Just getting around
Does not recommend this car
---
Best CUV out there!
by Luxury Car Enthusiast from Blacksburg, VA | October 9, 2010
I had been test driving many SUV and CUVs over the past 6 months and I'm so glad I waited and ended up with the XC60! So far I'm getting 18 mpg city avg which is 2 miles better than the rated amount. I purchased the 3.2L AWD with the climate and premium package. This is the first Volvo I've purchased and I'm sure it won't be my last! The technology in this Volvo is awesome and allows you to personalize your driving experience like no other vehicle I test drove.
Purchased a new car
Uses car for Just getting around
Does recommend this car
---
Wouldn't buy another Volvo
by Disappointed in Swedish vehicle from California | October 4, 2010
This is the second Volvo I've purchased only to be disappointed again. The second day I learned the glove box light didn't work. Though minor, everything should work on a $45,000 plus car from the moment you take delivery. Within days there was a loud rattle in the dash area. Different road surfaces seemed to bring the rattle out. It's not been fixed. The dealership has a very nonchalant attitude. Also when I was cleaning the windshield, I couldn't pull the arm all the way up without pushing with a little force on it. As I did, the arm hung up on the hood and proceeded to leave a nice scratch in the hood. While these are minor, it seems to be indicative of the quality of Volvo. The rear camera screen also doesn't work all the time. The same for the buttons on the doors to lock the car. It's like they glitch and freeze up and the car won't lock even with the buttons on the key. So far there's been no mechanical problems, but the other car didn't have problems until about ten months in. Very safe cars but lacking in quality construction for the price. Volvo likes to tout itself as a luxury car, but they have a ways to go as far as I am concerned. I won't even begin to tell you about my other car.There's not enough room on this site. Let's just say the extended warranty company lost money on that car. Now with the sale of Volvo to China, I can't imagine what will happen to what quality they do have. This will be my last Volvo. There are many other safe cars with better overall quality for the same price.
Purchased a new car
Uses car for Just getting around
Does not recommend this car
---
Mama's new ride
by Kaitlyn from Naperville, IL | August 27, 2010
My 04 Navigator, while a great car, was getting too impractical for me seeing as I have one going off to college and the other two going within 5 years. Needed to "downsize" but didn't want a cheap econobox Rav-4 or CRV. I considered this, the SRX, the RDX, LR2, and the perrenial RX350. I didn't want to be like everyone else around here with the Lexus and found it boring. The SRX was a rebadged Equinox with a wood steering wheel, and the RDX was too compact and only a 4putter. Down to the LR2 and XC60, I "settled" for this and now I regret even considering any other car! My white-on-black 3.2 is great so far! I am ok with the power, however the V8 used in other Volvo's would be appreciated for those in my position (coming from a v8). However, the fuel efficiency has paid off anyway. Compared to my 13 I got in my last car, the 20 is great! This is in mainly suburban driving with minimal highway. My favorite feature is the panoramic sunroof! I can not keep it closed. A best friend to those who can not deal with the impracticality of a convertible. Nice stereo, smooth ride. Got a great deal as well; incentives are plentiful. Also my local service department has been absolutely wonderful, and that alone is worth the purchase of the car to me. All in all just test drive one and compare the price to its competitors, and you will see the value to be had here.
Purchased a new car
Uses car for Transporting family
Does recommend this car
---
People Who Viewed this Car Also Viewed
Select up to three models to compare with the 2010 Volvo XC60.
2014 Subaru BRZ
Starting MSRP
$25,595–$27,595
Compare
2006 Chrysler 300
Asking Price Range
$5,441–$13,949
Compare
2006 Jaguar XJR
Asking Price Range
$13,579–$27,807
Compare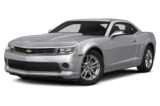 2015 Chevrolet Camaro
Starting MSRP
$23,705–$72,305
Compare
2013 Subaru Impreza
Starting MSRP
$17,895–$22,995
Compare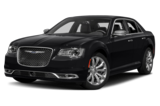 2015 Chrysler 300C
Starting MSRP
$38,070–$44,895
Compare
2014 Cadillac ELR
Starting MSRP
$75,000–$75,000
Compare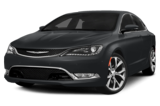 2015 Chrysler 200
Starting MSRP
$21,995–$30,825
Compare
Featured Services for this Volvo XC60