10 Things Wrangler JK Owners Will Love About the New JL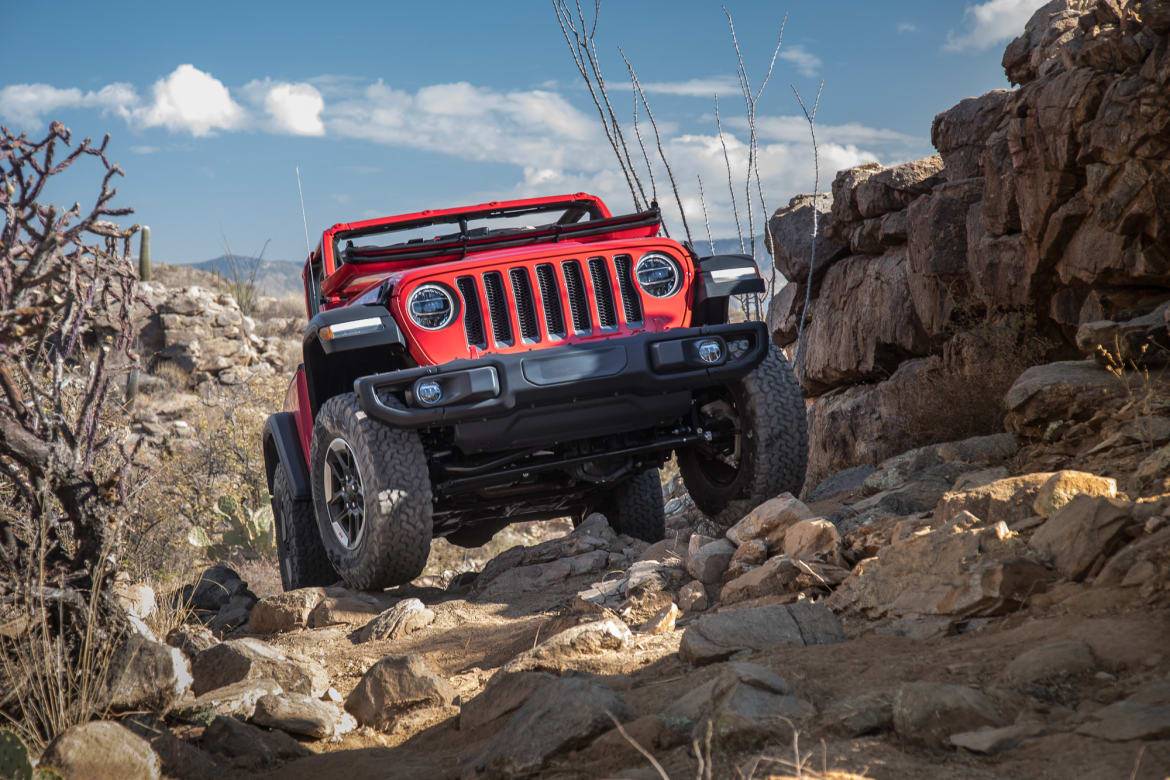 CARS.COM — The Jeep Wrangler has always been a compromise vehicle — something that had quirks you put up with as an owner because you loved the package as a whole. Nothing can do what a Wrangler does in terms of open-air motoring (no roof, no doors, no windshield) or off-road, go-anywhere ability. But if you own a current Jeep Wrangler, should you buy a new one? It's an expensive proposition, but is it worth the extra money?
Yes, it is. There are a bunch of new features that make the 2018 Wrangler JL a better rig than the 2017 model. As someone who's owned one for almost three years now and who's driven the new one extensively, I've come up with a list of things that current JK owners are going to love about the new JL.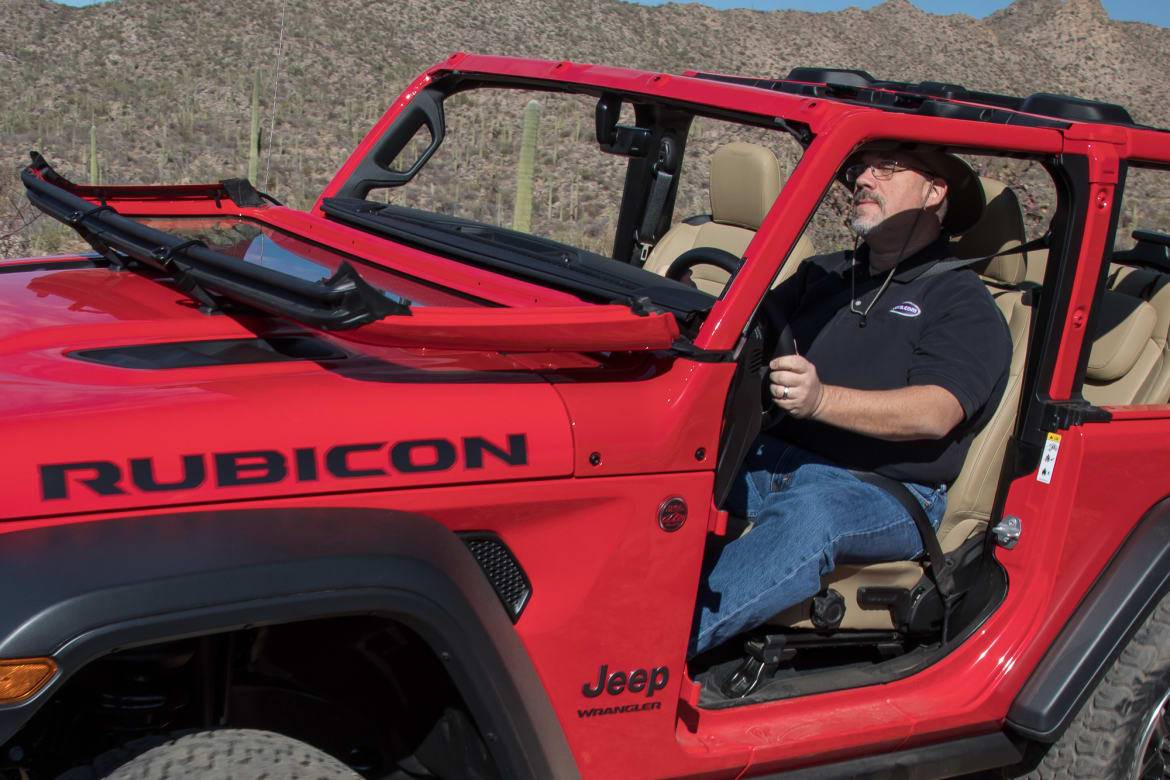 1. Easy-Folding Windshield
The windshield folds down simply by removing four bolts and pulling off the wipers. The old Jeep Wrangler JK system used to take more than an hour to do and required removing a lot of parts, including more than 24 bolts and several internal and external trim pieces. The new system is just four bolts and yanking the wipers before you can drive with the bugs in your teeth. I expect to see Jeep drivers dropping the windshield a lot more often.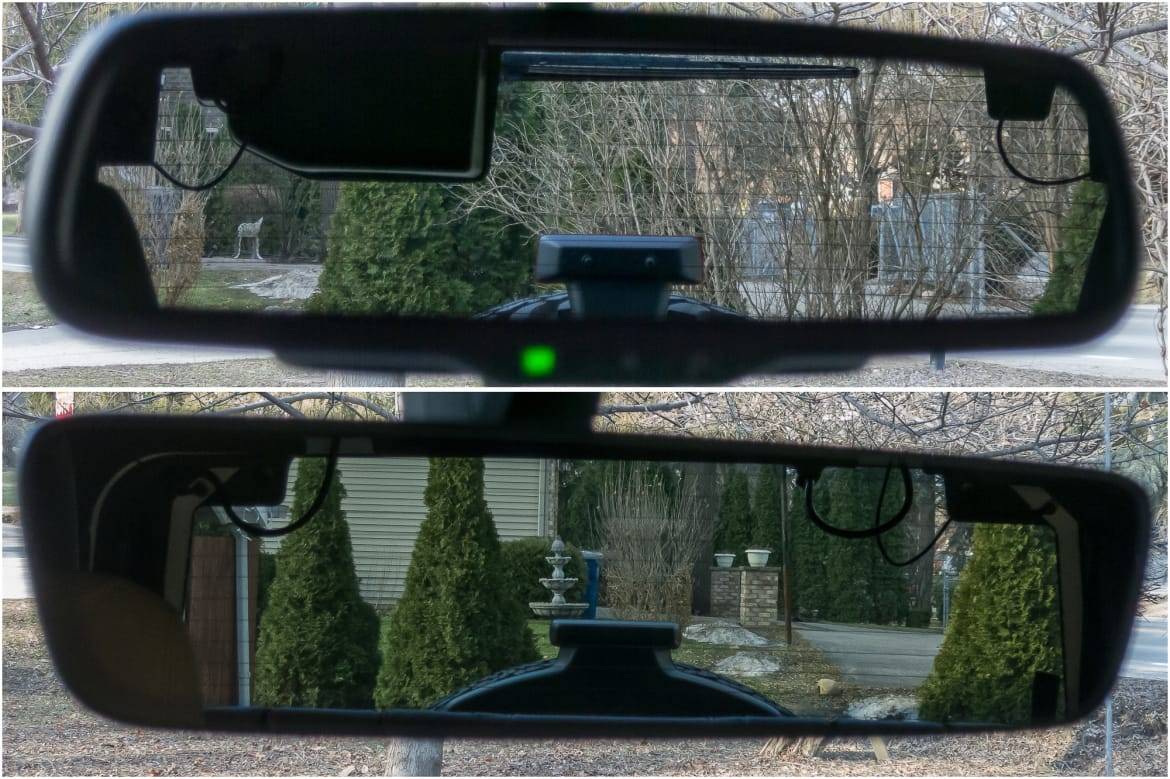 2.  Improved Rear View
Both the Freedom Top hardtop and vinyl soft top feature much wider back windows than the old JK. Combined with a differently shaped rearview mirror, the relocation of the hardtop's rear wiper and backseat head restraints that drop down onto the seat rather than remove entirely, the view out the back window is dramatically better.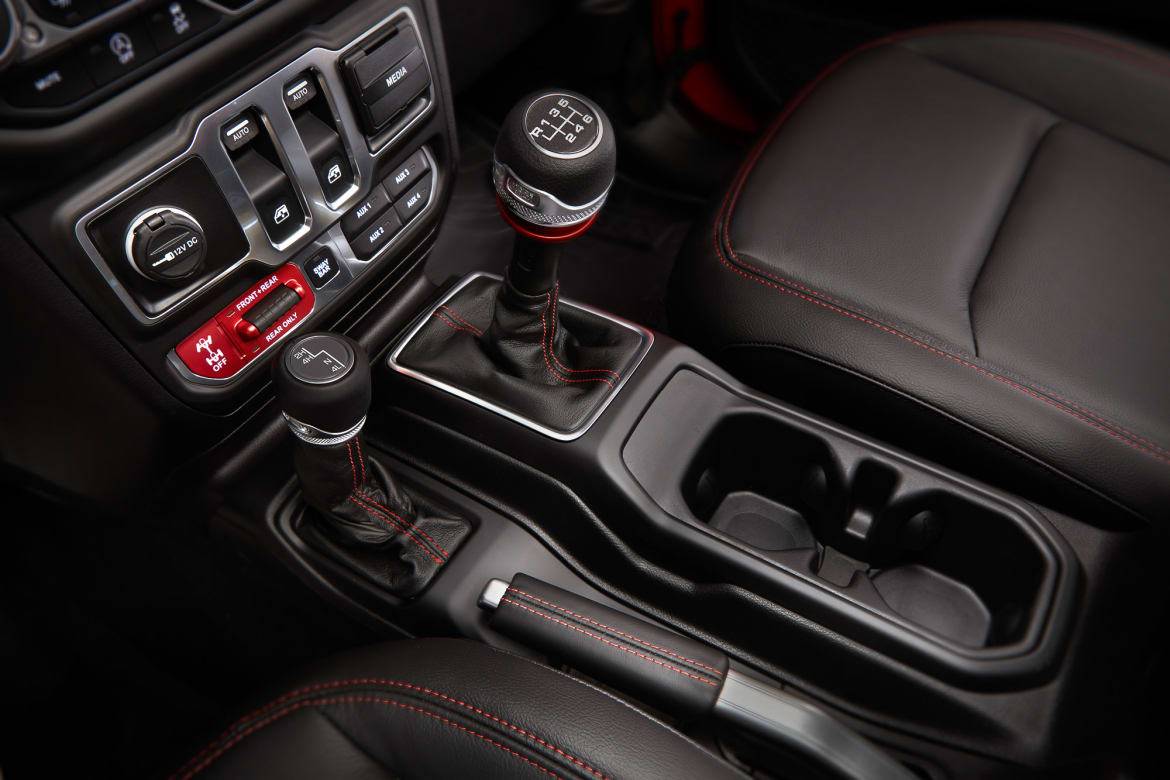 3. Manual Transmission No Longer Terrible!
Buy an old Jeep Wrangler, and you'll get grief from other Jeep owners if you don't get a manual transmission. Ignore them — the JK's stick shift was terrible. It felt like you were shifting a rowboat's oar. The JL's is much improved, with a firm, precise feel. And now that there's a telescoping steering wheel, you can find a seating position that makes it comfortable to use, too.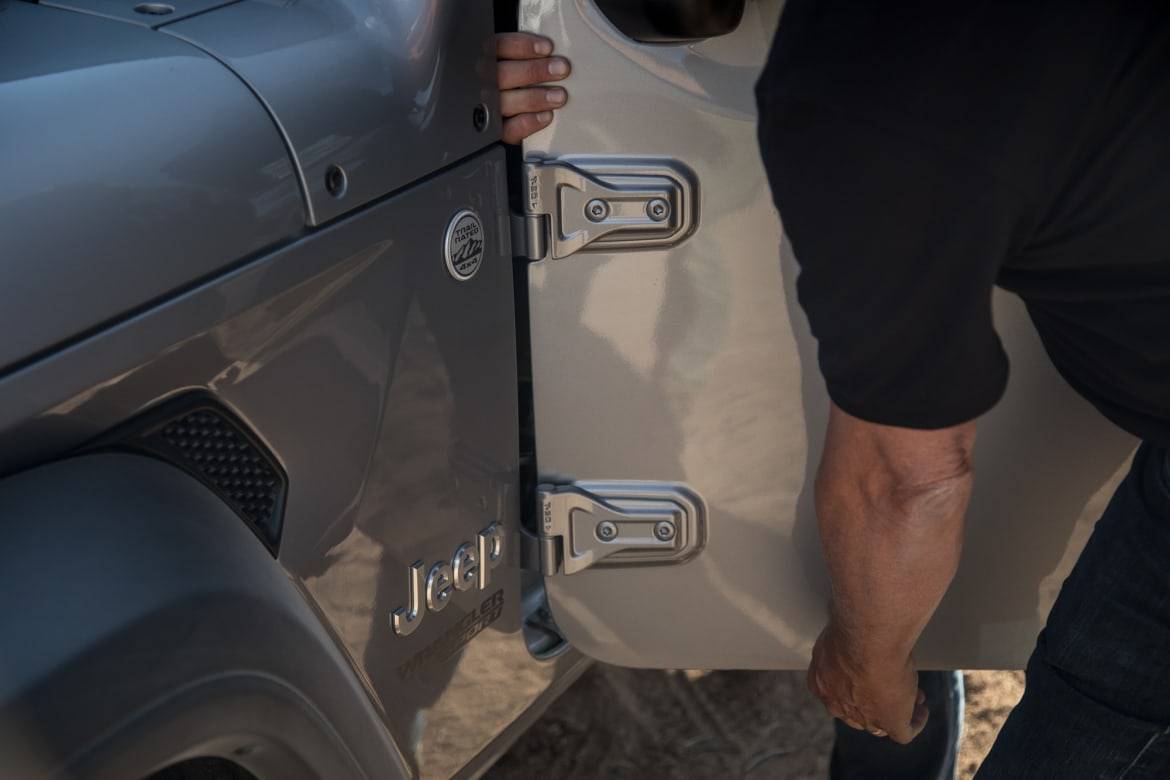 4. Lighter Removable Bits
Just about everything removable is lighter — including the doors and Freedom Top panels. Jeep engineering has taken a lot of weight out of the panels you need to cart around. The doors in particular are a lot lighter as they're now made of aluminum. Furthermore, they feature an inner grab handle that makes installing, removing and schlepping them around a much easier task than before.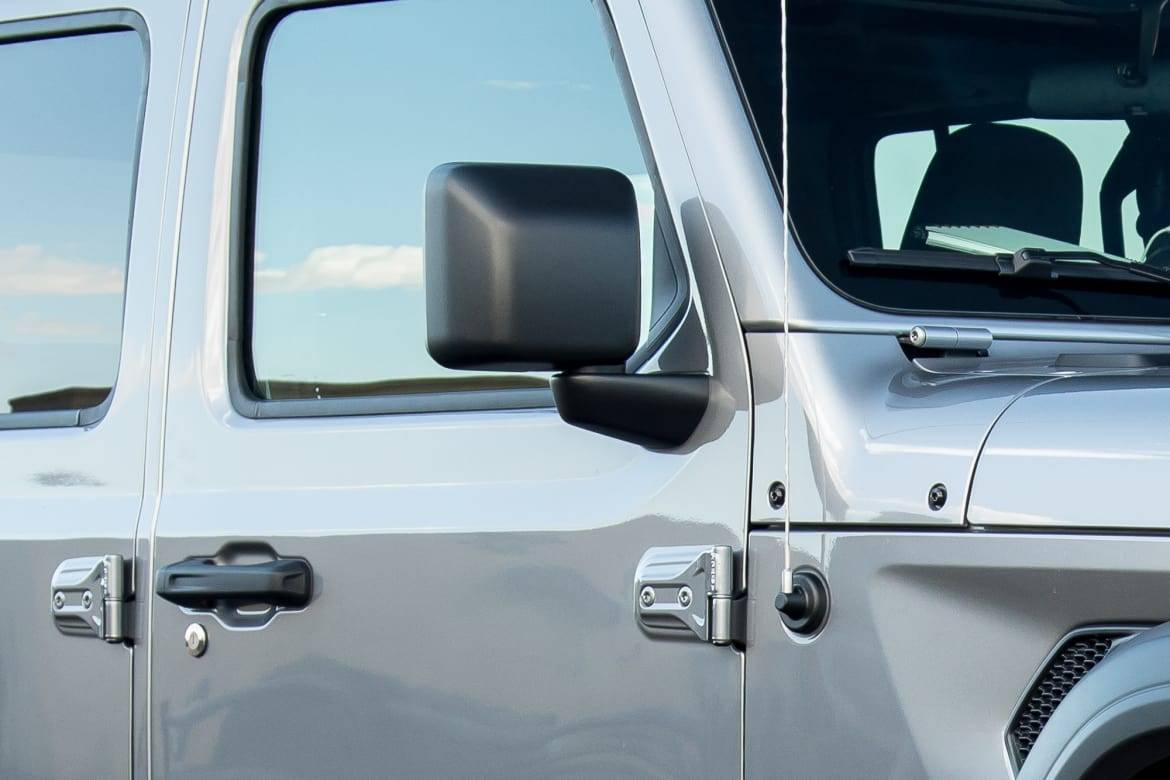 5. The Mirrors Won't Dent the Hood Cowl …
… if an unsecured front door swings too wide on the Wrangler Unlimited. First, you'll notice that the doors no longer swing freely; they're on a self-closing strut, like every other car door on the planet. Second, you'll notice that the shape of the mirrors and the hood cowl are such that even when you go to remove these doors, if it swings freely, it's not going to dent the hood with the mirror. Also: That previously permanent cowling on the Wrangler JK is now removable, as well.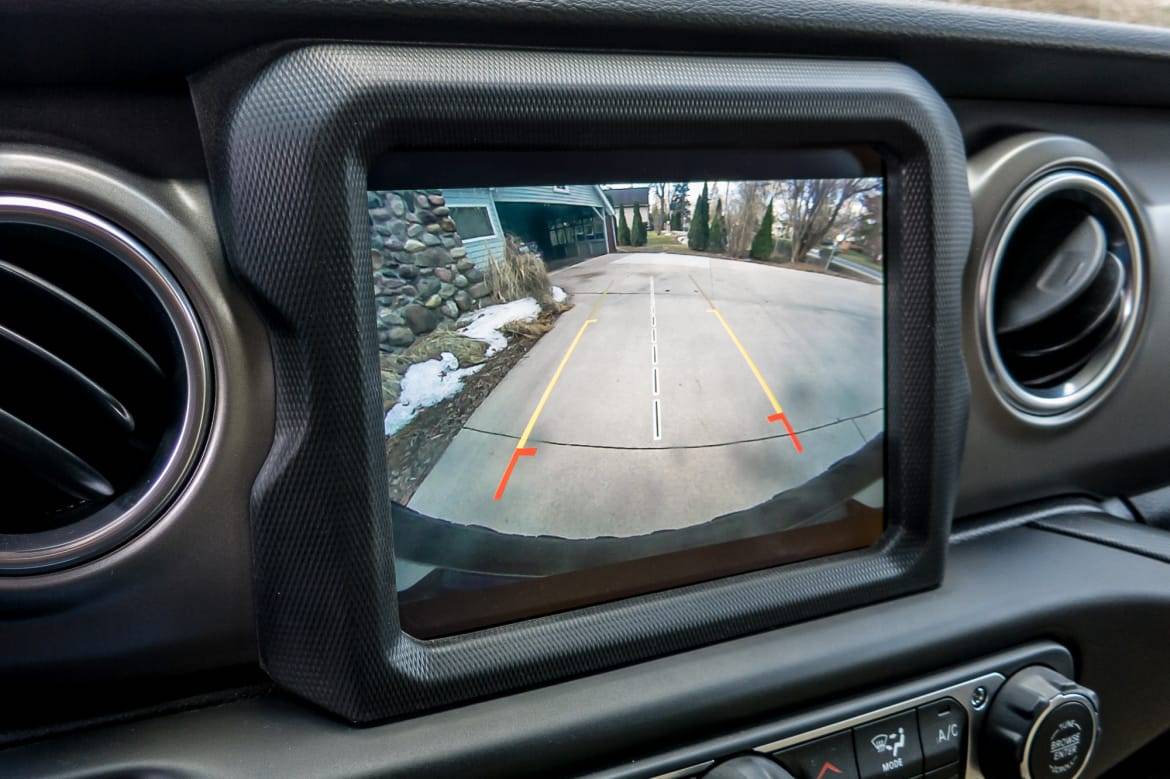 6. Standard Rear Backup Camera
Previously, if you wanted a backup camera, you had to add it yourself (a popular aftermarket mod). Now you get one standard, which makes it a lot easier to see what's behind you.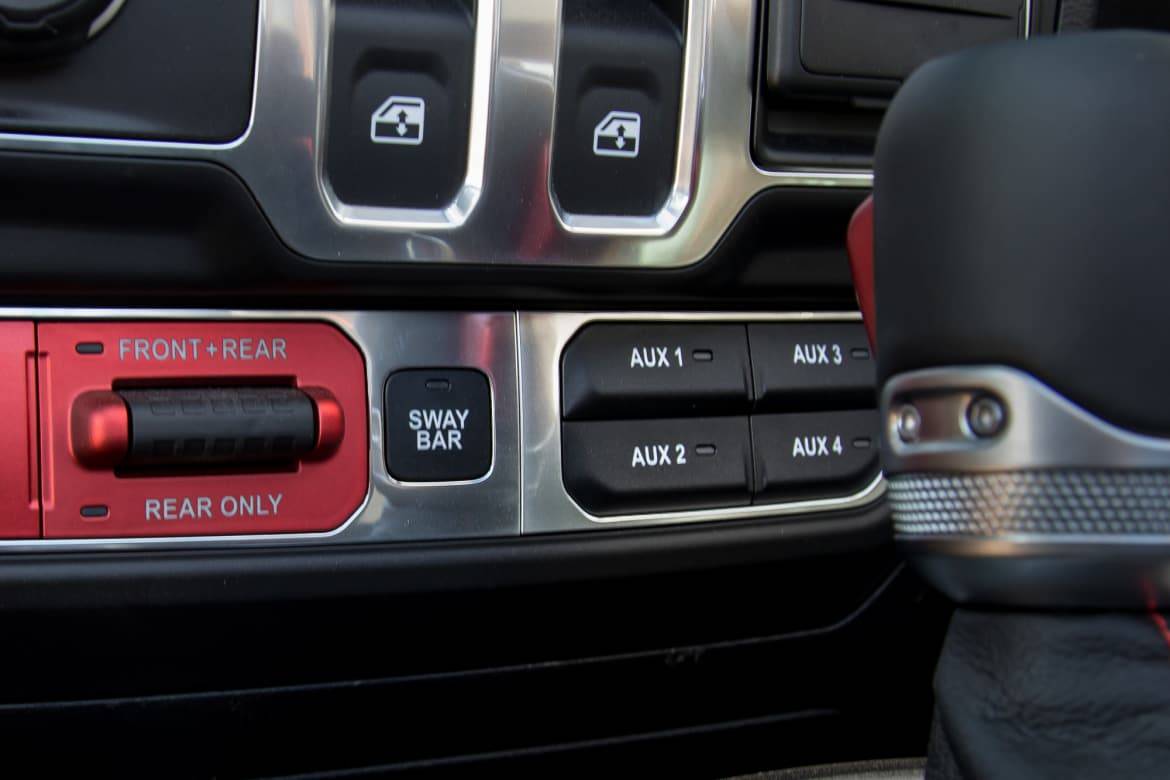 7. Optional Built-in, Programmable Aux Switches
Here's another aftermarket part that's been integrated into the Wrangler itself. There's an optional bank of switches low on the console that are programmable to which you can hook up things like lights or winches to a power box under the Jeep's hood. No more drilling through the firewall or installing an aftermarket bank of switches somewhere in the interior to run aftermarket systems.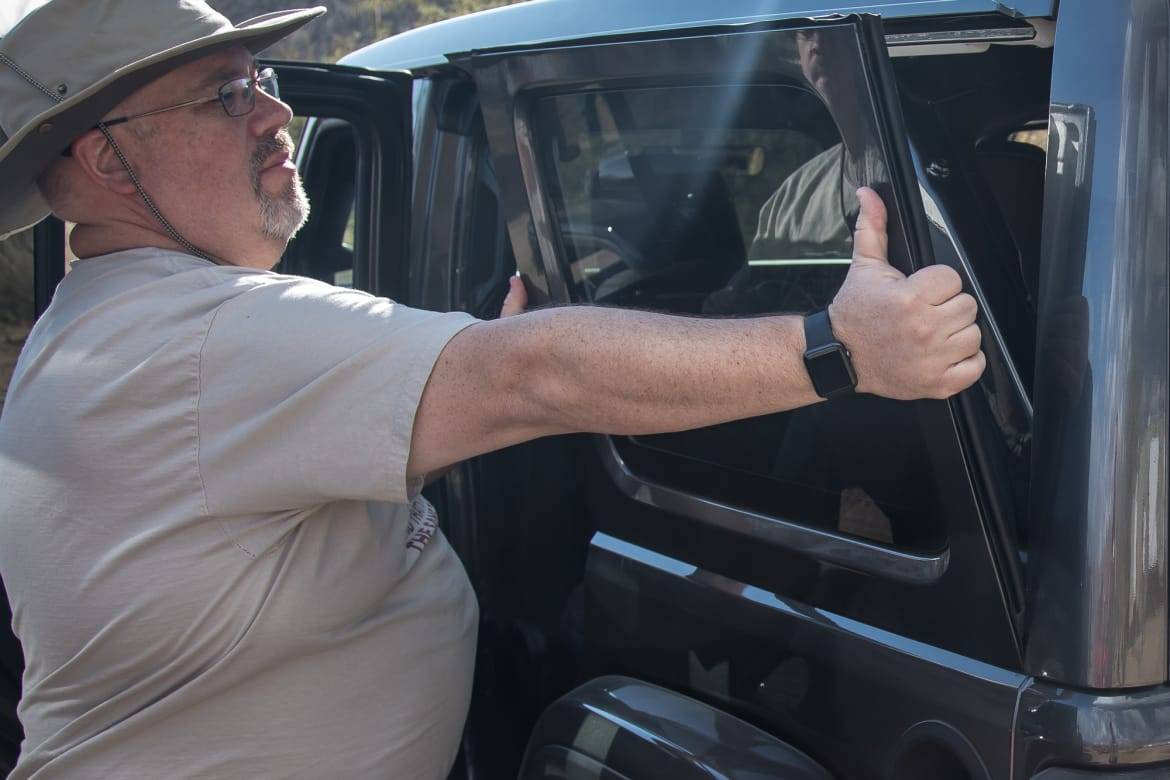 8. Top Goes Down Easy
The soft top's lack of zippers makes it ridiculously easy to put up and down. Any Wrangler owner with a soft top that lives in a cold area knows the hell of trying to zip or unzip the rear window to load something bulky, or the pain of trying to get the top up as the rain starts pouring. Those days are gone — the tongue-and-groove fasteners on the new soft top make raising and lowering the top unbelievably easy, and like the newly easy-to-lower windshield, it means that people are likely to use it a lot more.
9. Exterior Bolt Holes Make Mounting Accessories Simple
There are threaded exterior bolt holes — just for mounting stuff to the vehicle. The hood-to-fender cowl has threaded holes for bolts that can be used to mount everything from lights to racks, right from the factory. No drilling into the Jeep is necessary. Jeep put them there intentionally as a nod to the fact that so many Wranglers get parts added to them after they leave the showroom floor.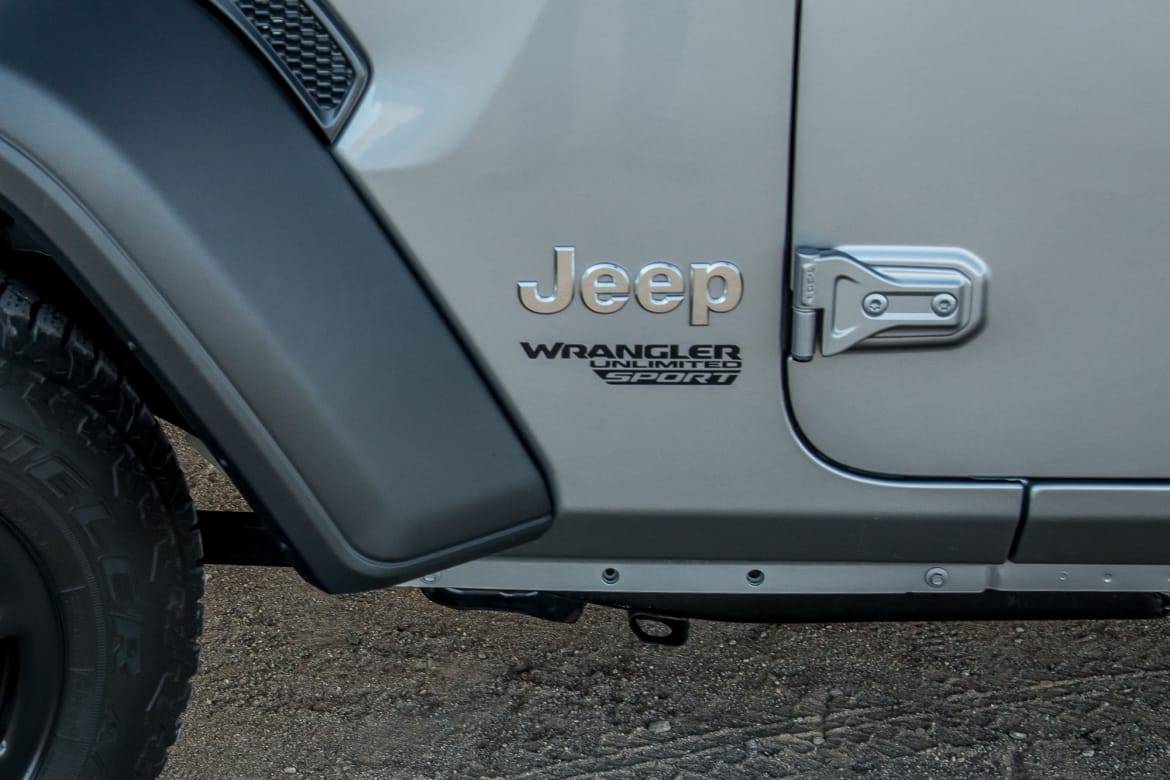 10. No Lift Required to Mount Bigger Tires
Jeep already upgraded the tires the Wrangler comes with: The Rubicon now sits an inch higher and features 33-inch tires. Plus, you can put 35-inchers on it without needing a lift, as its fenders sit higher than the stock Wrangler, as well.
Cars.com's Editorial department is your source for automotive news and reviews. In line with Cars.com's long-standing ethics policy, editors and reviewers don't accept gifts or free trips from automakers. The Editorial department is independent of Cars.com's advertising, sales and sponsored content departments.