2004-13 Ford, Lincoln Trucks, SUVs with Idle Problems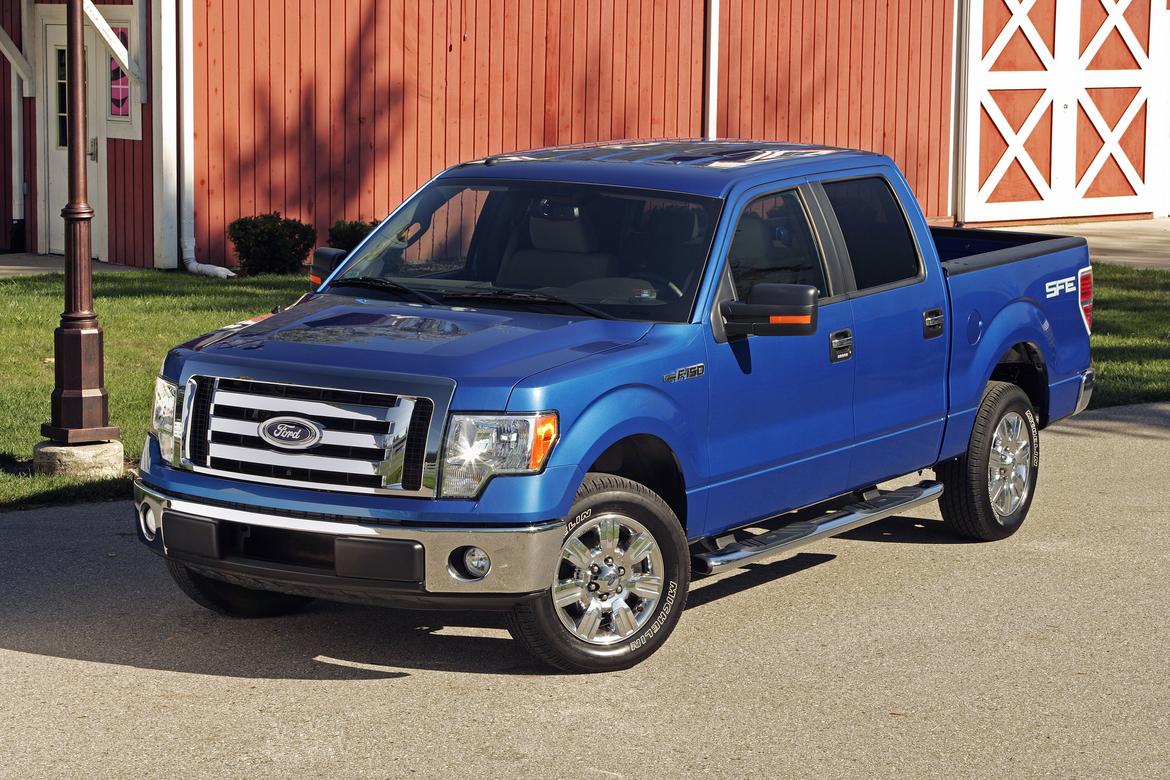 Vehicles affected by this service bulletin:
2004 Ford F-150
2005 Ford F-150
2006 Ford F-150
2007 Ford F-150
2008 Ford F-150
2009 Ford F-150
2010 Ford F-150
2005 Ford Expedition
2006 Ford Expedition
2007 Ford Expedition
2008 Ford Expedition
2009 Ford Expedition
2010 Ford Expedition
2011 Ford Expedition
2012 Ford Expedition
2013 Ford Expedition
2005 Ford F-250 Super Duty
2006 Ford F-250 Super Duty
2007 Ford F-250 Super Duty
2008 Ford F-250 Super Duty
2009 Ford F-250 Super Duty
2010 Ford F-250 Super Duty
2005 Ford F-350 Super Duty
2006 Ford F-350 Super Duty
2007 Ford F-350 Super Duty
2008 Ford F-350 Super Duty
2009 Ford F-350 Super Duty
2010 Ford F-350 Super Duty
2006 Lincoln Mark LT
2007 Lincoln Mark LT
2008 Lincoln Mark LT
2005 Lincoln Navigator
2006 Lincoln Navigator
2007 Lincoln Navigator
2008 Lincoln Navigator
2009 Lincoln Navigator
2010 Lincoln Navigator
2011 Lincoln Navigator
2012 Lincoln Navigator
2013 Lincoln Navigator
All are equipped with 5.4-liter flex fuel V-8 engines.
The problem: These vehicles may exhibit intermittent rough idle, and/or a rattle noise while driving accompanied by a lit check-engine light on the dash. Ford engineers have nailed the problem down to faulty cam-timing solenoids. These solenoids control camshaft timing, allowing the engine to operate at peak power and efficiency at all times. When they go bad, camshaft timing can go off, causing drivability, and emission control issues.
Corrective action: Ford dealers will replace both the left and right cam-timing solenoids. This repair is labor-intensive and can take up to four hours, so plan on leaving the vehicle for the day to have this service performed.
Warranty info: Warranty coverage applies for vehicles under the new-car warranty. Some vehicles outside the new-car warranty may be covered under the emissions warranty, or if the vehicle is covered under an extended service plan, it might cover this repair.
What owners should do: For more info, call Ford customer service at 800-565-3673 or Lincoln customer service at 800-521-4140. Ford is managing this TSB by vehicle identification numbers; owners should call their dealer with the VIN to determine if it is involved in this service campaign. Reference TSB No. 14-0114.
Need to find a dealer for service? Go to Cars.com Service & Repair to find a local dealer.
Editor's note: This is only one of dozens of service bulletins issued each month by automakers. Please check your automaker's website to see if your vehicle has any service bulletins pending.
Check for recalls here on Cars.com.