2005-13 Nissan Trucks, SUVs With Brake Problems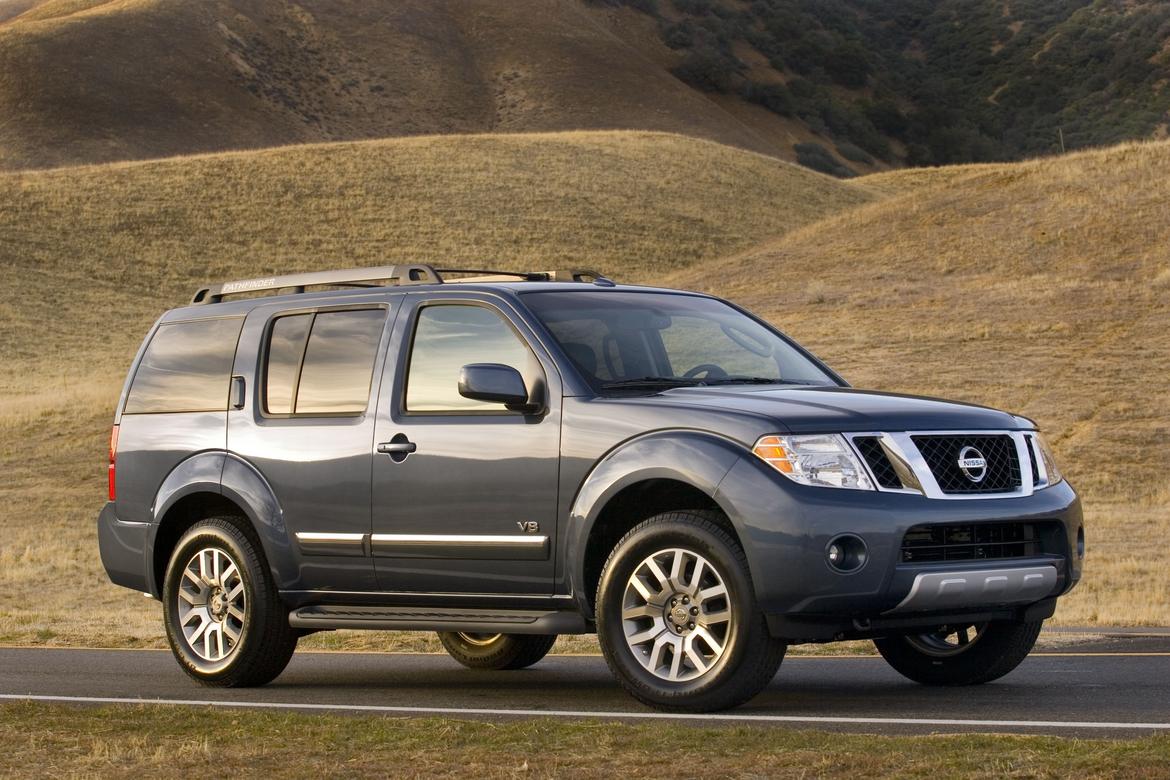 Vehicles affected by this service bulletin:
2005 Nissan Frontier
2006 Nissan Frontier
2007 Nissan Frontier
2008 Nissan Frontier
2009 Nissan Frontier
2010 Nissan Frontier
2011 Nissan Frontier
2012 Nissan Frontier
2013 Nissan Frontier
Some 2014 Nissan Frontiers built before May 19, 2014
2006 Nissan Pathfinder
2007 Nissan Pathfinder
2008 Nissan Pathfinder
2009 Nissan Pathfinder
2010 Nissan Pathfinder
2011 Nissan Pathfinder
2012 Nissan Pathfinder
2005 Nissan Xterra
2006 Nissan Xterra
2007 Nissan Xterra
2008 Nissan Xterra
2009 Nissan Xterra
2010 Nissan Xterra
2011 Nissan Xterra
2012 Nissan Xterra
2013 Nissan Xterra
Some 2014 Nissan Xterras built before May 19, 2014
The problem: A squealing can be heard emanating from the front brakes under the following conditions: while moving forward or backward, applying light pressure to the brake pedal, after the vehicle has been sitting overnight (cold), at speeds less than 10 mph and while turning. This is due to faulty front brake caliper hardware not stopping pad vibration while the vehicle is in motion.
Corrective action: On vehicles displaying squealing front brakes, dealers will replace the front brake caliper hardware and inspect the pads for abnormal wear.
Warranty info: Repairs are being made under the provisions of a special warranty allowance for customers. Coverage varies with each car's vehicle identification number, build date and year model.
What owners should do: Owners should call local dealers with their vehicle identification number to determine eligibility for this repair. Owners can also call Nissan at 800-647-7261. Reference TSB No. 11-021A.
Need to find a dealer for service? Go to Cars.com Service & Repair to find a local dealer.
Editor's note: This is only one of dozens of service bulletins issued each month by automakers. Please check your automaker's website to see if your vehicle has any service bulletins pending.
Check for recalls here on Cars.com.