Diesel VWs Taking a Year Off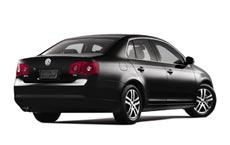 If you were considering buying a diesel Volkswagen because the price of gas was getting you down, you'd better hurry up. Volkswagen is shelving three of its popular diesel offerings for the 2007 model year, and beyond, because of stringent new U.S. emission rules.
The TDI versions of the Jetta, Golf and Beetle will be discontinued for 2007 with only the Jetta planned to return with a revised diesel engine in 2008. A Touareg SUV with a more advanced diesel powerplant will also be available this fall.
VW says it will produce enough extra 2006 TDI Jettas to meet demand through early next year, even with new 2007s on dealer lots at the same time. VW has seen a boost in diesel sales this year due to the high cost of regular gasoline. The TDIs often get up to 35% better mileage than their gasoline counterparts. With today's gas prices and the wide availability of diesel, VW has almost doubled sales of its TDIs so far in 2006.
This move is a blow to both VW and cost conscious consumers, but the diesel fuel at pumps in the U.S. isn't as clean as the type used in Europe. You also can't really fault the government for being too green in this case, especially if the company is able to manufacture engines that meet the new standards in just a year's time.
[VW to Drop 3 Diesel Models for '07, AP]