Toyota Passes 1 Million Hybrid Mark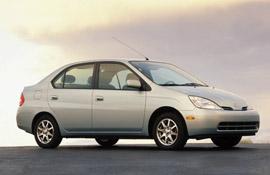 Global sales of Toyota hybrid vehicles passed the 1 million mark at the end of May. The landmark comes 10 years after the first Toyota Prius debuted to a world market. The Prius didn't hit North America until 2000, but even though reaction to the car isn't all favorable, it has without a doubt changed the way consumers and car companies think about cars.
The latest version of the Prius has sold 478,000 units since 2005, while less popular models like the hybrid Lexus RX 400h and the Toyota Highlander Hybrid have sold 85,000 and 67,000 respectively worldwide in the same amount of time.
What do you think is the biggest impact of Toyota's 10 years in the hybrid business?
A Decade After First Prius, Toyota's Hybrid Sales Pass 1M (USA Today)