The Year in Cars: January 2007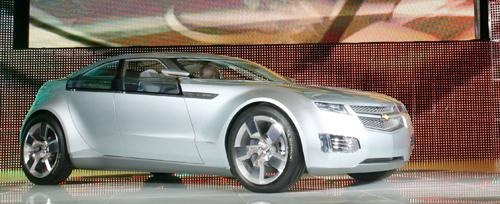 Today we start our look back at the year that was 2007 from the perspective of the car buyer, shopper and enthusiast. Over the next few weeks, we'll give a brief overview of what happened and what impact the news of the day had on the year overall. Each day we'll highlight a different month leading up to the new year. Tell us what your favorite happenings were in the comments below.
January always starts the year in cars off with a bang in Detroit with the annual North American International Auto Show. It showed off some great cars this year, including the new Chevy Malibu, Cadillac CTS and Nissan Rogue, but the show was stolen by the plug-in hybrid Chevy Volt concept car, which we would hear about throughout 2007.
From there, things just kept getting more and more interesting: