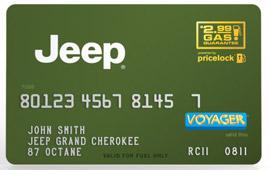 In exchange for buying one of its vehicles, Chrysler wants to render the unfathomably complicated fluctuations in the global oil market irrelevant. Beginning tomorrow and running through June 2, anyone who buys a Chrysler vehicle will get a "Let's Refuel America" card that will fix the price of gas, diesel or E85 at $2.99 a gallon for the next three years.
As gas prices flirt with - and in some areas surpass - the $4 per gallon mark, Chrysler has certainly found a highly marketable incentive as a way of bolstering languishing sales.
Customers will pay $2.99 a gallon with their card at participating stations, and Chrysler will pay every cent of the difference. So if gas hits $5 a gallon, Chrysler's out $2.01 a gallon. With a 20-gallon tank, that's a $40 hit.
We have to wonder if Chrysler was thinking clearly. All it would take in the next three years is a rebel coup in Nigeria, or Hugo Chavez feeling ornery, to cause the price of gas to explode and turn this promotional gambit into a real boondoggle.
Also note that Chrysler is still offering a choice of incentives. According to Beverly Thacker, Chrysler's manager of sales communications, customers will have a choice between the gas deal, a special APR rate or more typical cash-back rebates. With the gas incentive it wants to give customers a sense of stability by trading those initial, traditional incentives for long-term peace of mind at the pump. Of course, figuring out if this is a good trade-off would require a solid idea of how gas prices will behave over the next three years. We wish you the best of luck.