My New Office: 2008 Lexus LX 570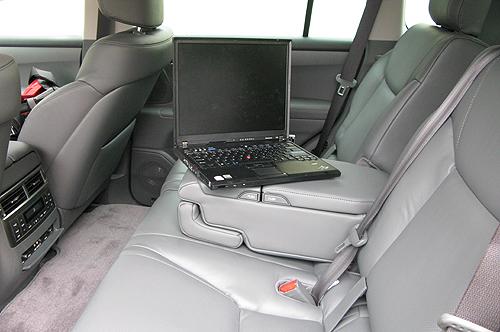 I discovered a great new use yesterday for the redesigned 2008 Lexus LX 570. I've been testing it this week and drove it up to Elkhart Lake, Wis., for a rally event. On day two of the event, rain descended on the Road America track and I retreated into the security of the LX 570 to get some actual work done.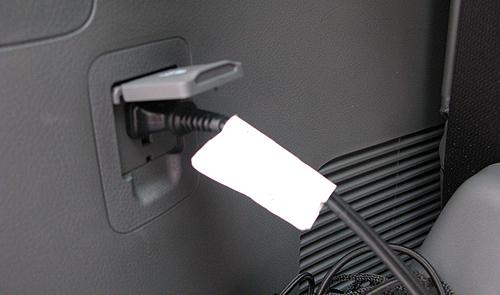 There's a standard 110-volt plug in the rear cargo area, and I ran my power cord from it to the rear seat, where I sat comfortably with laptop on my lap and feet flat on the floor in a nice leather seat. Up in the front passenger seat, fellow Cars.com editor Mike Hanley had his laptop fired up and was also quite comfortable.
Granted, we had the car running because we couldn't leave the windows open in the rain, and we were using nearby Wi-Fi, but anyone with a wireless internet card for their laptop would be well-served to work in similar digs. It sure beats the dull, gray confines of my daily workstation.