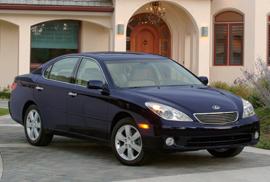 Vehicle sales may have tanked, but quality is on the rise. According to the latest J.D. Power and Associates dependability study, the number of problems car owners are experiencing is dropping.
However, five of the top 10 problems consumers reported with their vehicles three years ago are still among the top 10 problems consumers are reporting today, which means "minimizing quality deterioration" is still at the top of the industry's to-do list, according to J.D. Power.
That's the finding of J.D. Power's 2008 Vehicle Dependability Study, released today, which measures the number of problems consumers have with their vehicles in the first three years of ownership.
For the 14th consecutive year, the Lexus brand was ranked No. 1, with owners reporting 120 problems per 100 vehicles sold. That was 25 fewer problems per 100 vehicles than in the 2007 study. Mercury placed second with 151 problems, while Cadillac (155), Toyota (159), and Acura (160) finished in the top five.
At the other end, Land Rover finished last, with 344 problems per 100 vehicles sold. The bottom five included Suzuki (302), Kia (278), Isuzu (274), and Saab (254). Ironically, however, Saab was the most improved brand; it experienced 65 fewer problems per 100 cars sold.
The most improved segment was midsize SUVs, like the Toyota Highlander, which had 36 fewer problems per 100 vehicles sold.
The industry average was 206 problems per 100 vehicles sold, an improvement from 216 problems a year ago.
Lexus had six vehicles rated highest in their segment: the ES 330, GX 470, IS 300, LS 430, LX 470 and SC 430. Toyota had five vehicles that were tops in dependability — the Highlander, Prius, RAV4, Sequoia and Tundra — while Honda and Ford each had two, the Element and S2000 for Honda and for Ford the Crown Vic and Ranger. Those are two of its oldest offerings, so they should be trouble-free after so many years.
One problem in measuring dependability based on reported problems over three years is that some segment winners were replaced during that time frame. In this year's study, for example, the Buick Century was rated most dependable midsize sedan, the Mercury Monterey was the most dependable minivan and the Chevy Monte Carlo was the most dependable midsize sports coupe. Now, though, each are chapters in the history books.
Much improvement was made in compact and midsize cars, which David Sargent, vice president of automotive research for J.D. Power, said is noteworthy because it paves the way for a smooth transition for consumers moving out of big cars and SUVs into smaller, more fuel-friendly vehicles.
Sargent said there are still concerns, though, such as the top problems of three years ago still causing trouble today. The five gripes that reappeared on the list this year were excessive wind noise, noisy brakes, vehicle pulling to one side, dash or instrument panel issues, such as poorly place controls, and excessive window fogging.
While some would say engine and/or transmission failure would be greater cause for alarm than foggy windows, Sargent said the fact that all five are still in the top 10 problems three years later shows that "manufacturers need to put more focus on them as key drivers of customer satisfaction and word-of-mouth recommendations."