Prius-maker Toyota Not Favorite For Green Car Buyers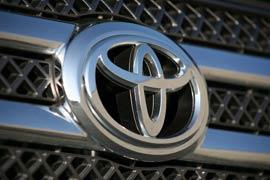 Most of us are arriving late to the "green" party, but what do green car buyers drive? Toyotas? Hondas?
Mazda, Mini, Smart, Porsche and Volvo cars are more popular with greenies than Toyota cars, which is No. 13, according to a Compete survey. Even Honda, which has the highest corporate average fuel economy numbers, is ranked at No. 19 with the likes of Buick and Jaguar in the survey.

What gives? The survey correlated search data on the visitors to the top "green" third party websites, including fueleconomy.gov and globalwarming.org, and the visitors to the top 25 automotive research websites, according to Autopia. "By taking the sum of the ranks," Compete analyst Hal Wurster told Wired.com, "we can find the most visited and searched for 'green' automotive brands."
Autopia notes some limitation to this data, including that Toyota's and Honda's SUV offerings skew the results. As more non-green shoppers log onto their sites to look at the SUVs, the further they fall in the ranks.
Probably the most interesting tidbit is that Hummer at No. 33 isn't in last place. Both Cadillac and Lincoln rank below it.
Top 10 most popular brands with green car buyers:
1. Mazda
2. Mini
3. Smart
4. Porsche
5. Volvo
6. Mercury
7. Subaru
8. Saturn
9. Infiniti
10. Audi
Mazda, Mini, Smart —Not Toyota—Are Faves Among Greens (Autopia)