U.S. Could Become Net Exporter of Gasoline in Near Future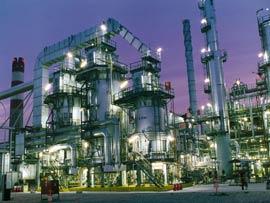 Did that headline just blow your mind? Get used to it. The world of transportation fuel has entered bizarre, uneven times, and this could lead to strange relationships on both the supply and demand sides of the equation, according to a study done by the global management consulting firm Booz & Company.
In the very near future the U.S. could become a net exporter of gasoline. How does this make sense considering that this country will be a massive oil importer for the foreseeable future? The answer relies on a confluence of several factors.
First of all, the U.S. has a refining capacity that many developing countries simply cannot match, yet these countries (such as India) will soon see the introduction of a massive number of vehicles to their roads thanks to cars like the $2,500 Tata Nano. In other words, they are about to get very thirsty.
At the same time, American demand for fuel continues to hit new lows due to the high price of gas. Through August, the U.S. had imported 8.6% less gasoline in 2008 than it did in that period in 2007 — down from 1.142 million barrels of gas to 1.044 million. By 2010, we will have the first plug-in electric vehicles, and the required mandate for biofuels will continue to increase. This should allow demand for gas to continue to fall.
The result? America could be importing oil to sell gasoline to India. How's that for a head-trip?
Shifts in Energy Supply/Demand and Biofuels Capacity Challenging Refining Industry; US Could Become a Net Exporter of Gasoline (Green Car Congress)