Dave's L.A. Auto Show Photo Diary
For a few hours during the surprisingly manic coverage of this year's L.A. auto show, I was able to sneak down to the floor and get some first-hand impressions of all the cars on display. Along with some notable debuts, like the new Mazda3, I found quite a few interesting tidbits that might have slipped through the cracks of our extensive coverage. Check out my thoughts and photos below.

Oh, as for the photo above? Most years auto shows are celebratory in nature. At Chrysler's expansive display this year, though, it seemed more like a ghost town, with few people and dim lights, adding a somber air.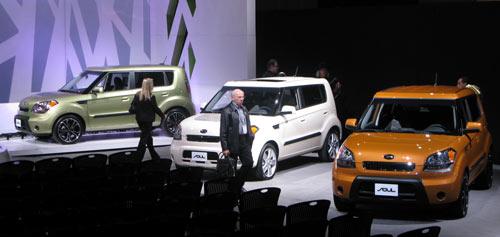 Kia had almost a dozen new Souls on display, unlike most automakers, which will show one or maybe two versions of their new offerings. This lets massive crowds of journalists — and I'd assume show-goers — get more up-close time with the new model. Good job, Kia.
Fastlane Daily was filming a segment on the Nissan Cube. Good to know Derek D flubs his lines as much as I do.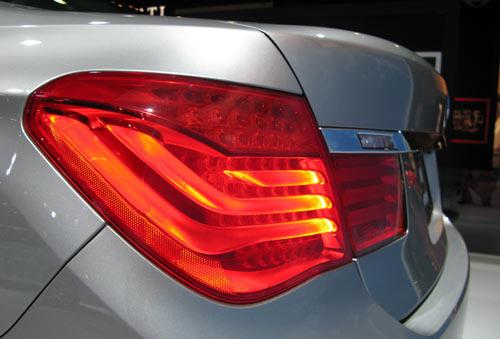 The new BMW 7 Series has some of the coolest taillights I've ever seen. The rest of the car is a bit bloated, but these lava-lamp-like lights were awesome.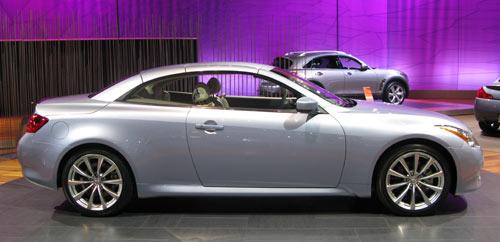 Here's an angle Infiniti doesn't want you to see of its new G37 retractable-hardtop convertible. I'd almost say the rear half looks like a Chrysler Sebring convertible, but that might be a bit too mean.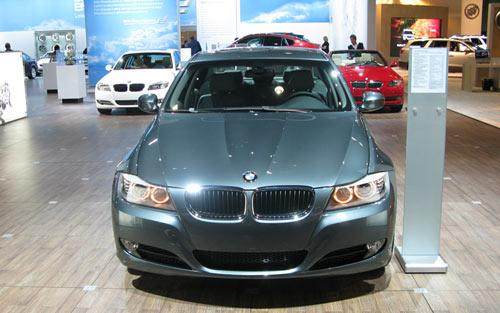 The 2009 BMW 3 Series gets a slightly tweaked hood. You don't really notice it at first, but right next to the still-untouched, flat-hooded convertible the new look seems like a major alteration.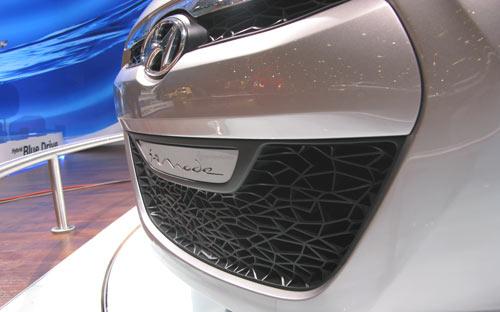 Hyundai's HED-5 concept car had some intricately designed plastic on the bumper.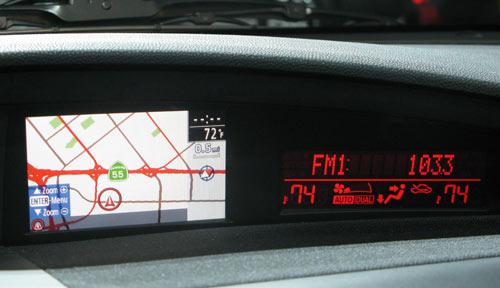 Mazda integrated a small navigation screen into its swooping dash. The screen size is about that of an aftermarket unit, and it was crisp and clear. All the controls were on the steering wheel as well.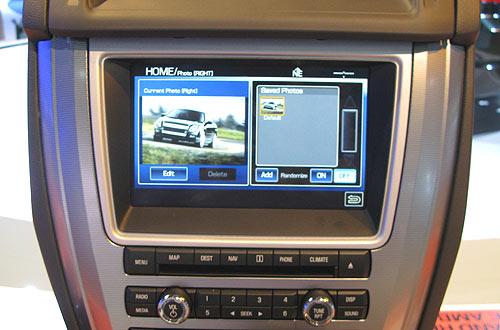 Ford went the opposite route on navigation with this gigantic screen. It was just huge and will be optional in the new Ford Fusion and Mustang, as well as the Mercury Milan.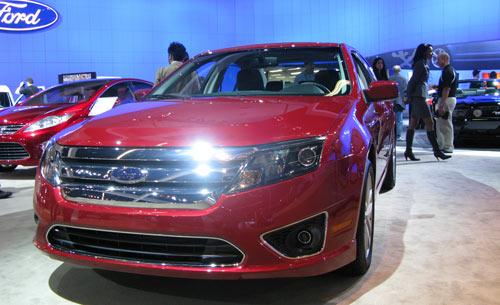 Speaking of the Fusion, that chrome is really hard to photograph! Man, my eyes are still sore from the glare.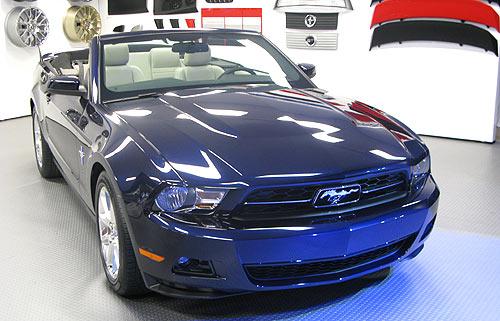 Way in the back of the Ford display was an accessories garage where this 2010 Mustang convertible got an alternate grille, with smaller fog lights below the headlamps. This looked a hundred times better than the production GT model's giant fog lights in the grille.